When putting together your ideas for a barndominium, you might think you have to compromise. This is especially true if you need three bedrooms and only have a limited amount of space. Fortunately, you still have a lot of options for designs, even if you have to dedicate a lot of space to sleeping areas. To help get you started, we have put together a complete guide to some amazing 3 bedroom barndominium floor plans.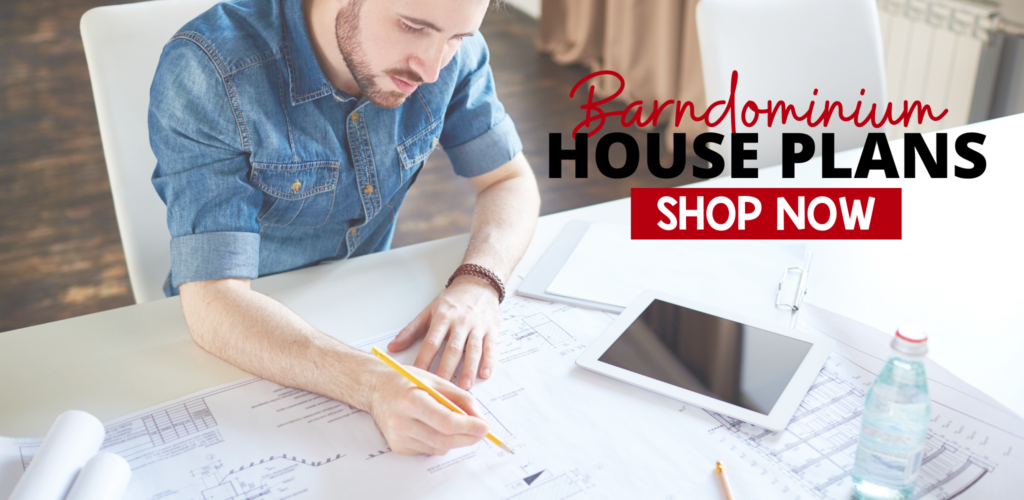 Step into spacious luxury with this exceptional home boasting 3,130 square feet of heated living space. With 3 generously sized bedrooms and 3.1 bathrooms, there's room for everyone to unwind and recharge. The attached 1,049 Sq Ft, 3-car garage adds convenience to your daily routine, complete with a storage room for organized living. The utility room simplifies household tasks, while two separate offices, tailored for him and her, offer comfortable and productive work-from-home solutions. Embrace the perfect blend of elegance and functionality in this remarkable residence.
This is a classic work-from-home plan with a big shop area to match. It has all the essentials of a good two-bedroom plan but also the addition of shop space. This means that for those who wish to work from home, this is the best option.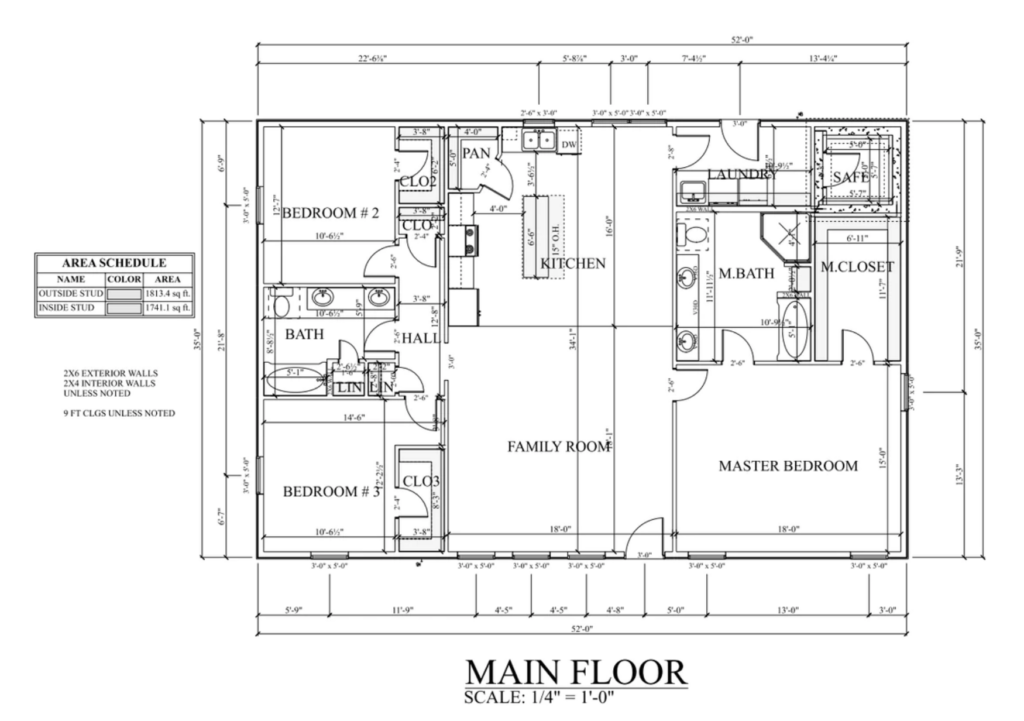 These 3 bedroom barndominium floor plans use a clever tactic for including three bedrooms. By having the main living area and kitchen right up the middle, the sides can be taken up by sleeping areas. This allows you to make the most of the middle space and still have room for all the bedrooms. Plus, these plans include a laundry room and a large safe room if you need some utility space.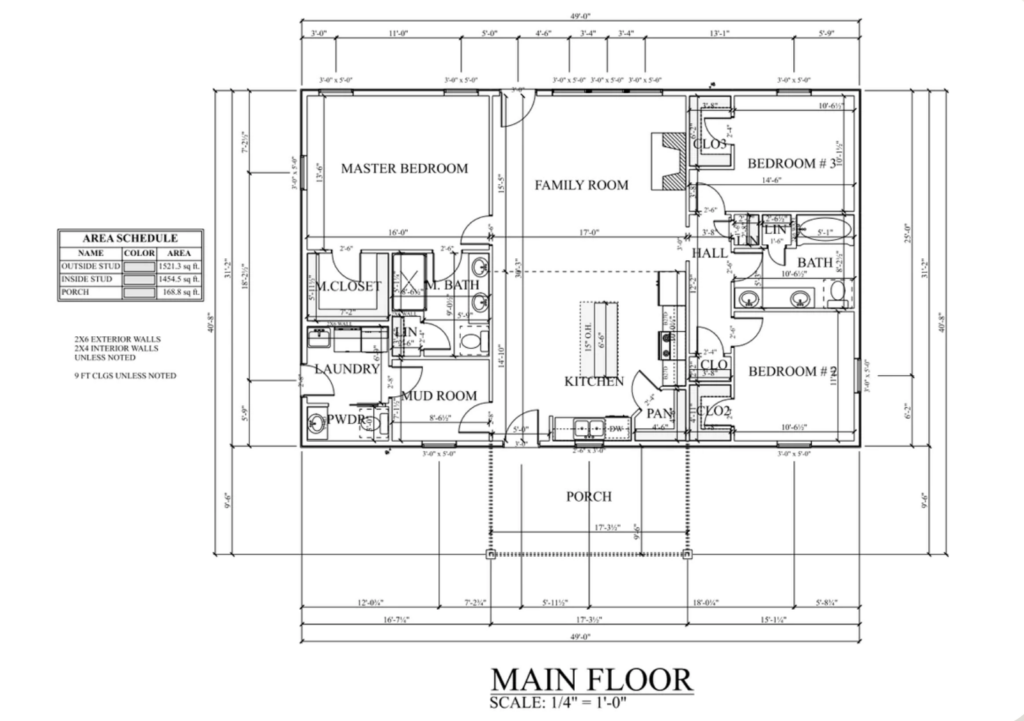 If you have to include more than two bedrooms in your barndominium, it is essential that you think about outdoor space. This 3 bedroom barndominium floor plan includes a large front porch. This, combined with the fact that the living area is right up the middle, creates a nice flow. With this extra outdoor space, your home won't feel cramped during gatherings.
Just because your barndo has three bedrooms, that doesn't mean you have to sacrifice storage space. These plans include a large two-car garage as well as several walk-in closets. By utilizing a long hallway, these plans have a fantastic flow. Everything is neatly separated, and you can be sure that everyone will have room for their daily life.
On top of storage space, your 3 bedroom barndominium floor plans should also include extra areas for activities. These plans include a gym, a rec room in the garage area, and three bedrooms. Because of this extra space, you can make your home incredibly versatile ensuring that everyone has room for their interests and hobbies is the key to a successful home design.
One of the best ways to give your 3 bedroom barndominium floor plans a large, open feel is to use a loft. These plans have a loft layout with two of the bedrooms upstairs. This leaves much more room for the master bedroom downstairs. It also helps give you some vertical space that can be incredibly refreshing.
Garage space and porches are crucial if you want to leave room for all the spaces you need in your home. These plans have a large garage with enough room for other uses. They also have a large front and rear porch. This way, you don't have to sacrifice living space to make room for your bedrooms.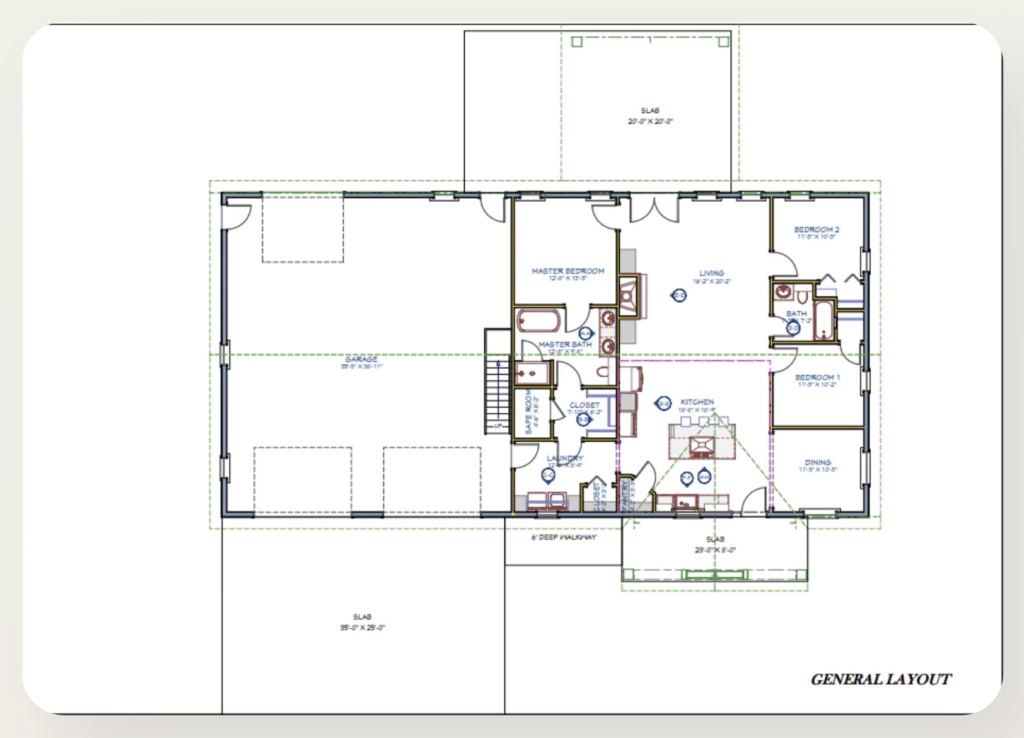 Vaulted ceilings are a great way to bring a sense of space and opulence to your 3 bedroom barndominium floor plans. These plans include vaulted ceilings in the garage as well as the living room and kitchen. This saves space in the bedrooms themselves and helps make your barndo look and feel bigger than it actually is.
One of the most important things to remember when designing 3 bedroom barndominium floor plans is not to sacrifice your needs. These plans have all the bedrooms as well as a dining room. The dining room also leads right out to the back porch, which is perfect for summer cookouts. Having these kinds of dedicated spaces helps organize your barndo and ensures that areas don't feel too crowded.
Transitions are an incredibly important consideration when designing 3 bedroom barndominium floor plans. These plans include a fantastic transition from the garage to the main home. To get to either, you have to go through the utility and laundry room. This gives you and your family a place to change clothes or remove your shoes before entering the home.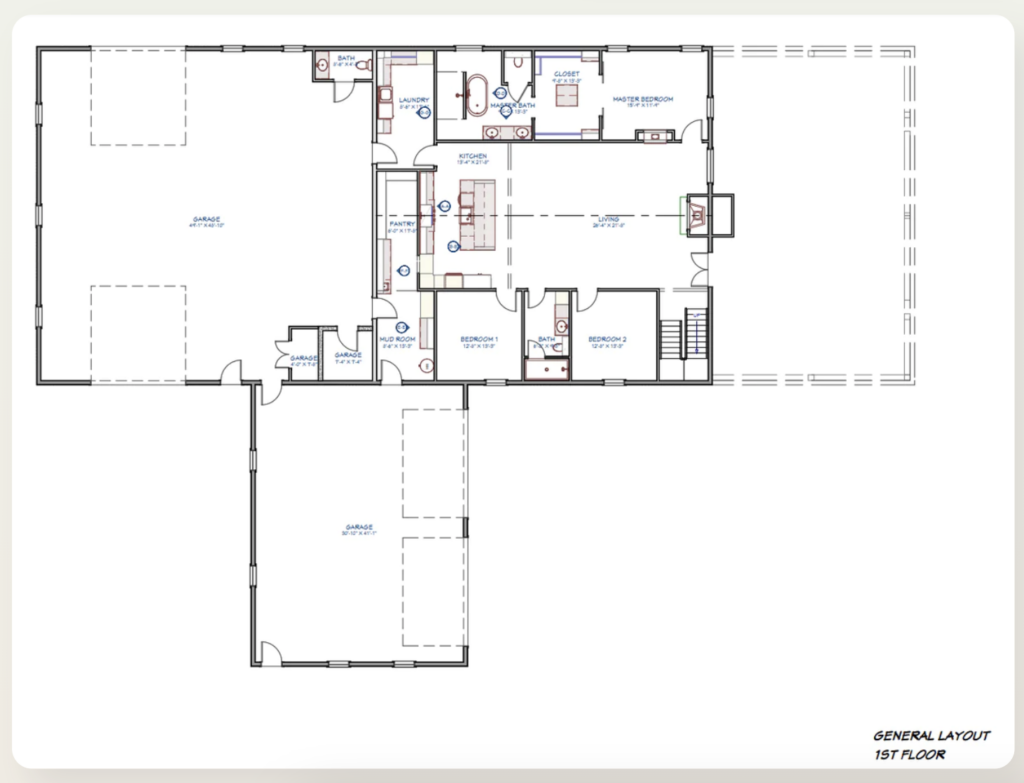 Just because your barndo has three bedrooms, that doesn't mean that you can't have extra space, these plans utilize an outbuilding as a second garage off the home itself. Adding this extra building can be an added expense but well worth it. This way, you don't have to make your bedrooms or living areas smaller to accommodate your garage needs.
In some cases, you may not need large second and third bedrooms. These 3 bedroom barndominium floor plans have a massive master bedroom. However, the other two are relatively small. Depending on your needs, this could be a great way to save space for the living area and kitchen.
There are all kinds of barndominium styles and types on the market. One of the most popular is the shouse, which is a combination of a large shop and a residential part of the home. These 3 bedroom barndominium floor plans include a massive shop that is perfect for someone who plies their trade at home. Plus, the residential space has more than enough room for families of all sizes and kinds.
Conclusion
Building a barndominium is a great way to get everything you want out of a home for less money. If you have been thinking about building a barndo but are worried you won't be able to accommodate your family, you don't have to worry anymore. These 3 bedroom barndominium floor plans include everything you might need to give everyone their own sleeping and living space. With the right layout and a good flow, your 3 bedroom barndominium floor plans can bring a lot of joy to you and your family for years to come.
If you would like to learn more about barndominiums, be sure to check out the rest of Barndos.com. There, you will find all kinds of tips and tricks from the pros and helpful guides like this one. You will also find featured barndominiums to help get you inspired and thinking about your own custom home.