Yes, you can build your own Barndominium, although the process requires extensive planning to ensure that it is done successfully. Whilst some may seek the help of a professional contracting company to complete the task, others may decide to take the project into their own hands and become their own architect.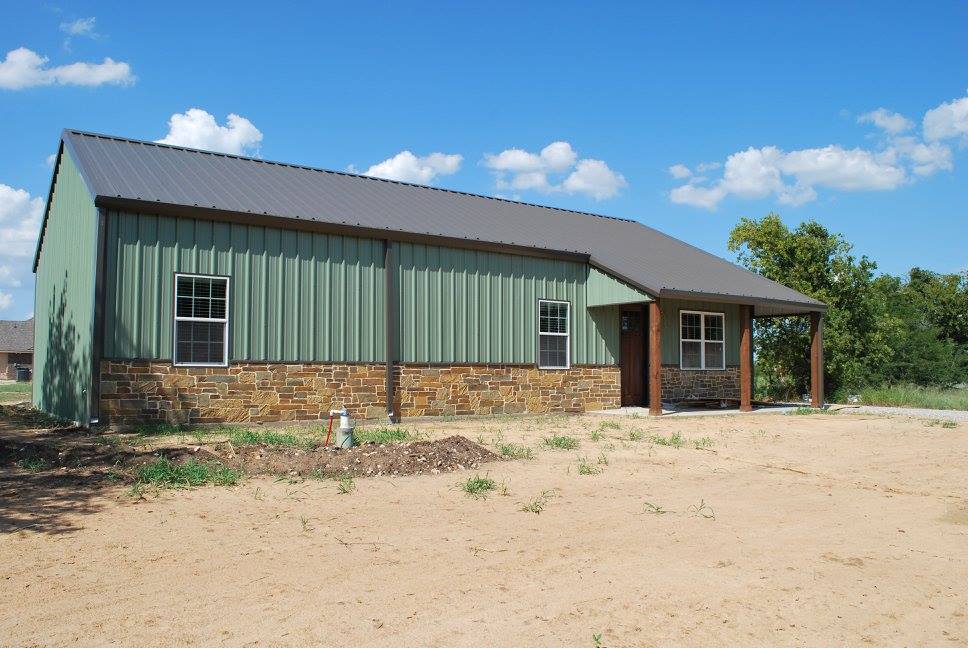 One of the main benefits of building your own Barndominium is that you have total control over the floor plan and how you would like the building to look once it is completed. As such, you have the opportunity to bring all of your visions and desires for the property to life.
Nowadays, there are many technological applications available that can be used to create professional and realistic images of what the building will look like once it is completed.
If you are going to be creating a custom Barndominium rather than a prefabricated model, you will need to thoroughly plan out how many rooms you require inside the building. For example, how many bedrooms are needed along with how many bathrooms. Also, consider how big you want each of the rooms to be.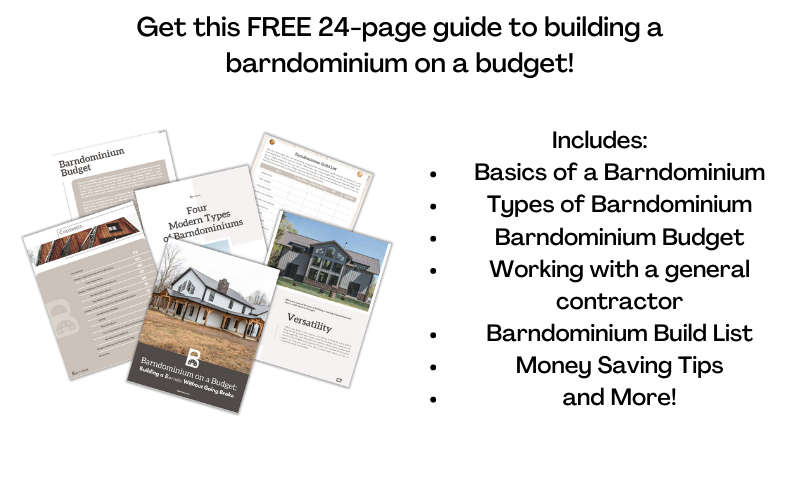 The following factors are going to influence the building process and the materials that you will require to build your Barndominium. As mentioned, it is possible to do but it will be a project that requires a lot of effort on your behalf.
First, you will need to decide what material you want your Barndominium to be made from; metal or wood? Though metal Barndominiums may not look the most appealing, they are cheaper. Metal is also deemed to be more energy-efficient and more effective at retaining the desired interior temperature.
Aside from this, out of both materials, metal is the most durable, therefore a Barndominium that has been constructed from this material isn't as likely to require as many repairs. Wood, on the other hand, is likely to be sought after by those who are more concerned with the aesthetic and immediate appeal of their Barndominium.
Unlike metal, wood is considered to be much more visibly pleasing, however, to ensure that a wooden Barndominium is built correctly, you will require the help of a professional contractor, especially if you desire the post and beam style.
A great option for those who intend to build their own Barndominium is to invest in a prefabricated design or kit that is offered by many companies. This tends to be the most common option for many reasons, the most obvious being the convenience that it provides. Using a barndominium kit under 50k or a barndominium kit under 100k can help you finish your project quicker and cheaper.
All of the pieces that are required to build your Barndominium are provided in a do-it-yourself style packaging. Alongside the different pieces, you will also receive instructions that detail each stage of the process informing you of exactly what parts are meant to go where.
This is ideal for those who want to build their own Barndominium but don't have the time available to dedicate to an extensive, time-consuming project. Those who struggle with design and bringing their ideas to life are also likely to appreciate the convenience of having it all readily prepared for them.
All that you need to do, is unpack the parts and then proceed to put them all together in the correct order. Eventually, you will be left with your very own, metal Barndominium that you have put together.
Knowing the margins of your budget is also crucial for those who are planning on building their own Barndominium. Even those who are intending to be the architect of their project will likely benefit from the help of a ground foreman who can ensure that the project is of the expected quality.
Also, any other labor that you require to complete the building will need to be accounted for in the planned budget. The quality of the materials that you opt for will also be influential. Although high-quality materials tend to be more expensive, in the long run, they are going to last longer.
The expected costs of building a Barndominium can range between $95 to $125 per square foot, with the total project costing an estimated $100,000 with labor, building materials, and any permits that you need included. The fee of paying a supervisor or foreman will likely incur an additional expense.
Those who are on the lookout for a more cost-effective solution are likely to appreciate the offering of a Barndominium kit as they often tend to be considerably cheaper than sourcing all of the materials that you will need individually.
Some people may need to take out a loan to cover the costs of building a Barndominium independently. This will involve taking a trip to the bank with all of your building plans. If you are approved for a loan, you can then begin to plan your project in more depth working towards the amount that you have available.
Those who intend on building their own Barndominium must be clued up on all of the important building codes and regulations. For example, the building must be structurally sound to ensure that it doesn't present any risks to the safety of those who are going to be occupying it. It should also be sufficiently ventilated with clearly identifiable fire exits. There are also regulations regarding the size and width of the windows etc.
As we have mentioned, even those who want to complete the building themselves will likely benefit from the help of a supervisor/foreman and other labor that can speed up the process. It is important to ensure that you select the best quality workforce because you want them to help with the completion of the project rather than cause any sort of delays.
If you know other people who have embarked on the challenge of building their Barndominium, it is worth asking them who helped them to complete the project.
Building a Barndominium often means that construction times are reduced too. This is because these buildings typically have large open planned interiors that don't need to be sectioned off into smaller living spaces and rooms etc.