The process of building a home can be incredibly stressful and requires a lot of forethought. Before you can truly get started on building your dream home, you have to have everything planned out. With the right amount of preparation and planning, you can be sure that your project will go smoothly. However, this extends to all areas of the build and needs to take up a big chunk of the time spent on the build.
When planning out a barndominium build, knowing what your budget should be is a crucial consideration. Many people struggle with this part of the process because they don't know what things cost. Because everything will depend on your particular design and needs, it can be difficult to pin down prices. In order to do this properly, you have to take every part of the build into consideration.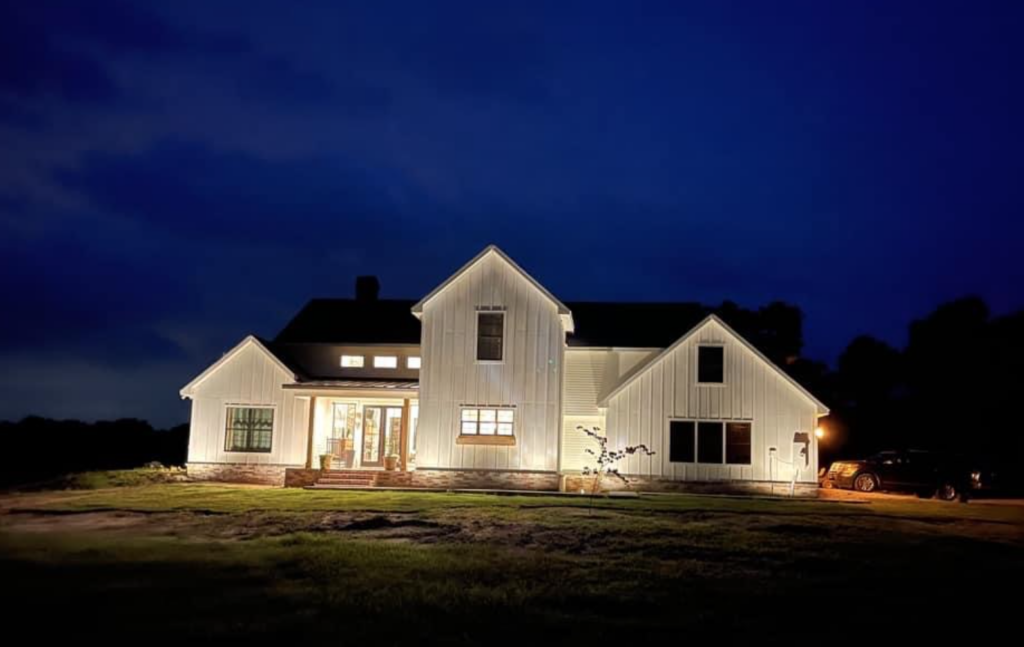 One of the other ways you can do it is by using a barndominium mortgage calculator. Our barndominium mortgage calculator is designed to be as accurate as possible. This ensures that you can have a good understanding of the potential cost so you can plan ahead. Knowing what your barndominium is going to cost is crucial if you are going to have a successful build.
What the Calculator Considers
The barndominium mortgage calculator takes some of the most basic aspects into consideration. The parameters set forth by the calculator are things that every barndominium builder needs to budget for. No matter what kind of barndo you are building, the considerations in the calculator will come into play. Using the calculator, you can choose the right size for your particular budget.
The square footage of both the residential and shop areas are the top parameters in the barndominium mortgage calculator. Knowing what square footage you can afford will affect all the aspects of your build. This will help you decide how big your land, foundation, and barndominium kit should be. The square footage is an essential starting point for any barndominium builder. Look into barndominium kits under 50k and barndominium kits under 100k to help save on the costs of your barndo build.
The barndominium mortgage calculator also covers any covered or uncovered porch space. Depending on the weather in your area, deciding between covered and uncovered porch space will be crucial. Knowing how much of this space you can afford will dictate things like interior design and furniture choices. It may also dictate your interior square footage, depending on your lifestyle.
The barndominium mortgage calculator also allows you to choose different grades of countertops and cabinets. The grading system is set up to mean different types.
The grades for cabinets are:
Grade 1: Ready to assemble
Grade 2: Stock
Grade 3: Semi-Custom
Grade 4: Custom
The higher the grade of your cabinets, the more expensive they will be. If you want someone to build completely custom cabinets, you can expect to pay top dollar.
The counter grades on the barndominium mortgage calculator include:
Grade 1: Laminate or tile
Grade 2: Porcelain, wood, or concrete
Grade 3: Stainless steel, quartz, or limestone
Grade 4: Granite or marble
The higher the grade of these furnishings is, the more expensive they will be. Depending on your taste and priorities, you could potentially save money on your barndo by choosing lower grades. The barndominium mortgage calculator allows you to make the proper adjustments.
What is Not Included
Unfortunately, there are always going to be some aspects of the build that are too varied. Depending on factors like the area you live in and the cost of materials, you may pay more or less. You will have to know what your needs are and what the market is like in your area. This, in combination with the barndominium mortgage calculator, will help you come up with an accurate estimate. Plus, you can take things away or add them depending on how much you want to spend.
The below factors are not taken into consideration with the barndominium cost calculator. However, there are ways you can find out what these particular things will cost. Most of them, such as foundation type, can be quoted by the professionals who will do the work. It is highly recommended that you get as many quotes as possible before you settle. This will help you get the best deal and help you decide how high-end you want your barndo to be.
Location
The location will play a massive part in how much your barndominium costs to build. If you are planning to build in central Texas, Massachusetts, or California, you should plan for a much more expensive process. The more high-dollar the area is, the more expensive building will be. This is true for all aspects, including land, labor, and materials.
One of the ways you can decide where to build is to find the best value for the area. Look for relatively inexpensive states that have good access to things like schools, utilities, and places to work. Building in an area that has all of these things close by is your best option if you are going to be happy in your new home. It may be worth it to pay more if you have all your needs met.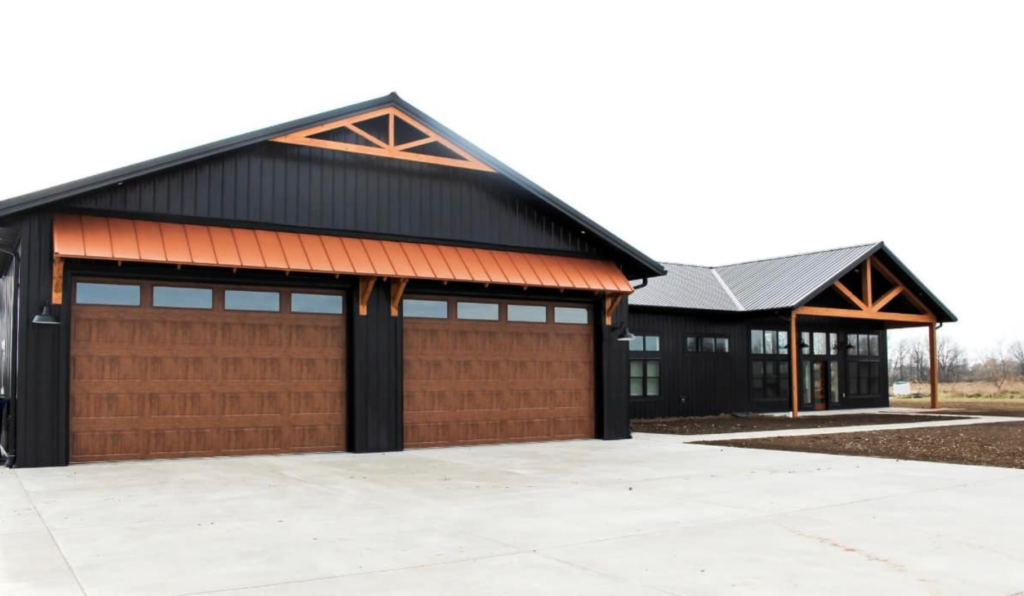 You can also look at things like the total cost of living in the area. It could end up being a better deal to build in a pricey area if the overall cost of living is less. Knowing what things like insurance, groceries, and utility cost will help you make the right choice. The money you spend in the long run may trump the amount you spend on construction.
Exterior and Interior Materials
The barndominium mortgage calculator also doesn't take some of the interior and exterior materials into consideration. This is because the cost of these things can vary wildly. Depending on the market price of materials at the time, as well as where you are buying, will have a large effect. If you are going to come up with an accurate estimate, you will need to do some research.
Some of the most important interior and exterior materials you will have to consider are things like:
Framing materials
Electrical materials
Siding
Roofing
Drywall
Windows
HVAC
All of these materials are going to be necessary to make your barndominium livable. While it can be difficult to come up with an accurate quote for these materials, you can get a good estimate. Call around to local providers and see what the current market value of these components is. Providers and distributors will be happy to share prices, especially if you plan on purchasing a lot of them.
You should also keep in mind that you can most likely get these materials used. Some things, such as windows, are readily available on the used market. If you are looking to save some money on materials, buying used can be a great option. Garage sales, recycling centers, and estate sales can be great sources for materials for your barndominium.
Labor Cost Variations
While the barndominium mortgage calculator includes labor, this number can change significantly over time. The value of labor will vary wildly depending on where you live and what kind of work you are doing. Labor value is not always static, and there may be some variations in the final cost. Plus, if your barndominium needs some specialized work like masonry, you can count on higher bills.
One of the ways you can save money on your barndominium labor costs is to do some yourself. While many of the jobs needed to build a barndo should be done by pros, there are some DIY possibilities. Things like painting and some framing are possible on your own. If you can cut some costs with labor, it might be a good idea to do so.
The other way to save on labor costs is by scheduling ahead of time. Many contractors will charge extra if they have to rush a job. By scheduling your work properly, you won't have to worry about these costs as they relate to your barndo. This way, the barndominium mortgage calculator will be much more accurate.
Foundation Type
The other thing that the barndominium mortgage calculator doesn't consider is the foundation type. The type of foundation you choose will depend heavily on where you are building. The quality of the soil and the weather in your area will dictate your foundation type. Knowing what type of foundation your barndo will require will help you plan.
One of the most expensive foundation types is the basement type of foundation. If you want that extra square footage, you will need to spend a little extra money. However, this will nearly double the amount of space you have. Because of that, it may be worth it to spend the money and get that extra room.
The cheapest type of foundation is a traditional slab foundation. This is a single block of concrete that your barndominium will sit on top of. Most barndominiums are built on a concrete slab foundation. If you want to save money on your barndo, using a concrete slab foundation will be your best bet.
Furniture and Electronics
The barndominium mortgage calculator also doesn't take furniture and electronics into consideration. Depending on your needs and the needs of your family, you may want to spend a little extra money. This can quickly add up if you don't plan for it. Knowing what kinds of furnishings you want can help you plan for the build and get ready for the construction process.
You should be able to plan for the furniture and electronics you want in your barndominium. For example, if you want things like televisions and high-end furniture, you can use the barndominium mortgage calculator to save money on your countertops and cabinets. Adjusting the parameters on the barndominium mortgage calculator will help you develop a good furniture and electronics budget.
Additional Cost Considerations
There will be some other things that the barndominium mortgage calculator won't take into consideration. For example, you will most likely have to have insurance for your barndominium. Depending on the kind of coverage you want, your insurance premium will be more or less expensive. However, if you want to protect yourself and your family, you should look for the best coverage you can afford.
You will also have to pay taxes on your barndominium. The barndominium mortgage calculator doesn't take tax into consideration, but it is an important part of owning your home. The state you live in, your income, and the land you build on will all affect your tax rate. Speak with a tax professional to find out how much you should be paying and to see what your yearly tax obligation will be.
Getting an Accurate Cost Estimate
Although the barndominium mortgage calculator can be helpful, it will not be 100 percent accurate. Because there are so many factors that go into the cost of your barndominium, you will need to do some other research on your own. Getting quotes and sifting through bids will be a big part of building your barndominium and getting prices. All the major players in your construction project will be able to give you accurate estimates for their jobs.
One of the best ways to get started on your barndominium is to have a draftsman draw up plans. Then, you can take this to the various contractors you are thinking of working with. This will be the key to your project and will help you get the most accurate estimates for your barndo.
Conclusion
By using the barndominium mortgage calculator, you can give yourself a good initial idea of how much your dream barndominium is going to cost. Having this understanding can give you a baseline, average goal when you are looking for financing or saving to get your construction underway. Being informed is one of the best ways to ensure that your barndominium building project will be successful.
If you would like even more tips and tricks from the pros, be sure to check out the rest of Barndos.com. There, you can find lots of in-depth guides to building a barndominium that can give you some inspiration. Then, you can put together your plan and get started building the home of your dreams.