Building your own home is something that so many people dream about and few ever actually do. This is usually because the cost of building your own home is prohibitive to many people. Fortunately, barndominium kits open up the possibility for all kinds of home builders and make the process much more democratic.
In this article, we have laid out everything you need to know about barndominium kits. By having a good understanding of what these kits have to offer, you can decide if they are right for you. With so many choices and so many variables, having this information can help you narrow down your search.
What is a Barndominium Kit?
A barndominium kit is a prefabricated kit of materials and parts that allow you to build your own barndominium home. These kits come with set designs and floor plans that make the whole building process easy. If you are looking for a way to build a home that doesn't require much work, they are a great choice.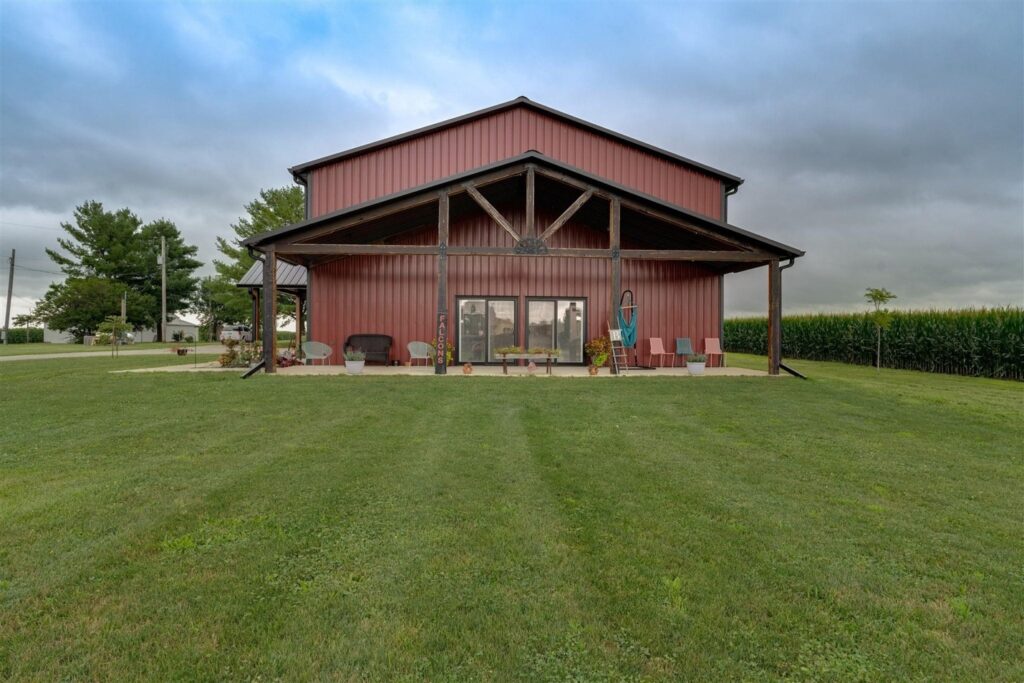 Barndo kits are also usually available in a wide variety of designs and styles. Depending on your preferences when it comes to your home, you can decide on size and look. This opens up the possibilities and gives you some leeway when choosing the type of home you are going to build.
Barndominium Kit Builds vs Custom Builds
One of the first decisions you will have to make when building a barndominium is whether you will use a kit or start from scratch. This decision will have a lot to do with how much you spend and how your home turns out. Depending on your needs and the kind of home you are dreaming of, one will be better for you than the other.
Starting something from scratch will offer you a lot more options when it comes to design and layout. However, it will also require a lot more work and money through hiring designers and builders to execute it. If you want to build a barndominium to save money, this may not be your best option.
A barndo kit, on the other hand, is usually going to be much cheaper since everything comes prefabricated. You don't have to worry about things like gathering materials or finding the right parts to put everything together. However, you may also have fewer options when it comes to the design and layout of the home.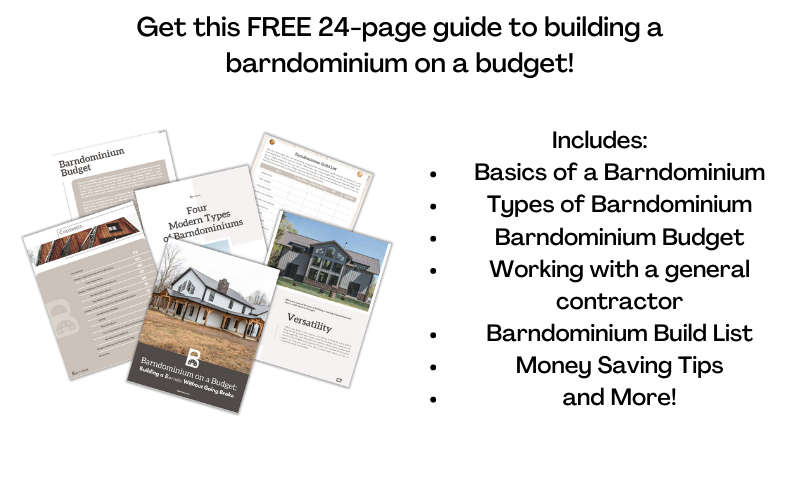 Can you Customize Barndominium Kits?
The good news is that many barndo kit providers will allow you to make adjustments to your kit before it ships. While you may have to spend a little extra, it could be well worth the price. If you want the convenience of a kit without the restrictions, customizing one might be a good choice.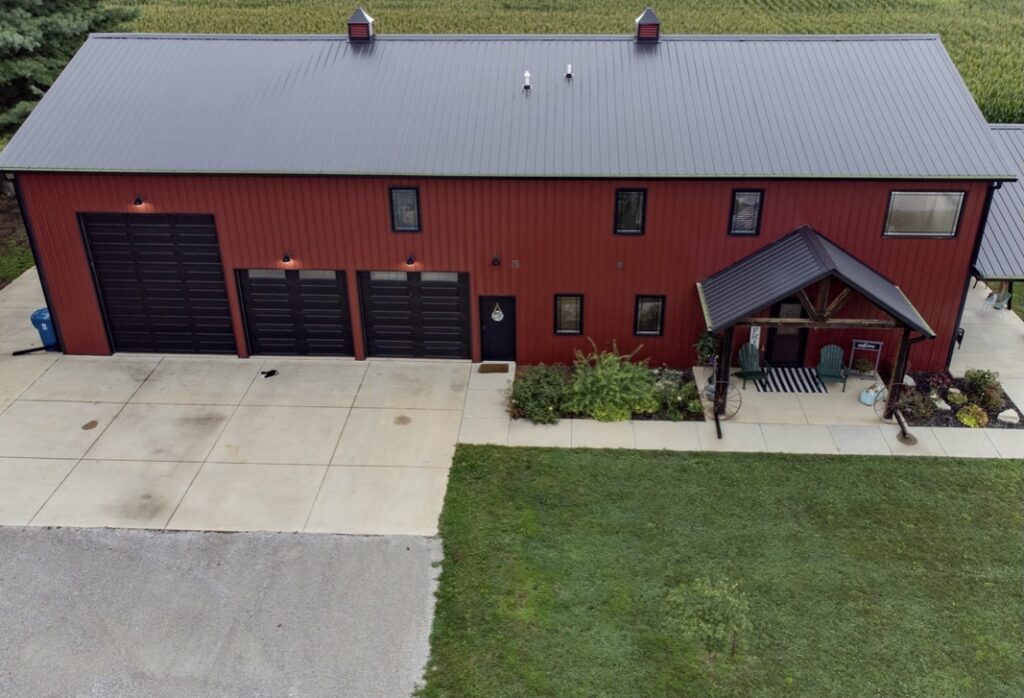 Some barndo kit providers will even offer design services so you can get the perfect kit for your needs. This is highly recommended if you are thinking about creating a custom kit for your home. Their experienced team will be able to give you the best possible help so your project will arrive to your exact specifications.
The Benefits of Barndominium Kits
Cost
One of the biggest benefits of buying a barndo kit for your project is the price. Buying a kit will almost always be cheaper than building your own barndo from scratch. In general, the average cost of a barndo kit will be around $38 per square foot.
When you compare this to the cost of building a barndominium from scratch, you can see how it might be a better option. Most barndominiums will cost anywhere between $80 and $150 per square foot to build. If you are looking to build your barndo on a budget, a kit is a fantastic choice.
Simplicity
Perhaps the most important reason to choose a barndominium kit is its simplicity. This makes them a great option if you are new to the idea of building your own home. Home build projects are incredibly complicated, and they are not something that you should take lightly.
Since barndominium kits will come straight to your build site without any middleman, they are very easy to assemble. The package will come with everything you need to get your home build started. Many kit providers will also give you suggestions for local contractors that have built their kits in the past for you to choose from.
Speed
Barndominium kits are also a great choice because of how quickly they can be built. The fact that they have a low barrier to entry when it comes to build project length makes them much simpler to get finished. Their easy construction can not only save you time, but it can also save you money.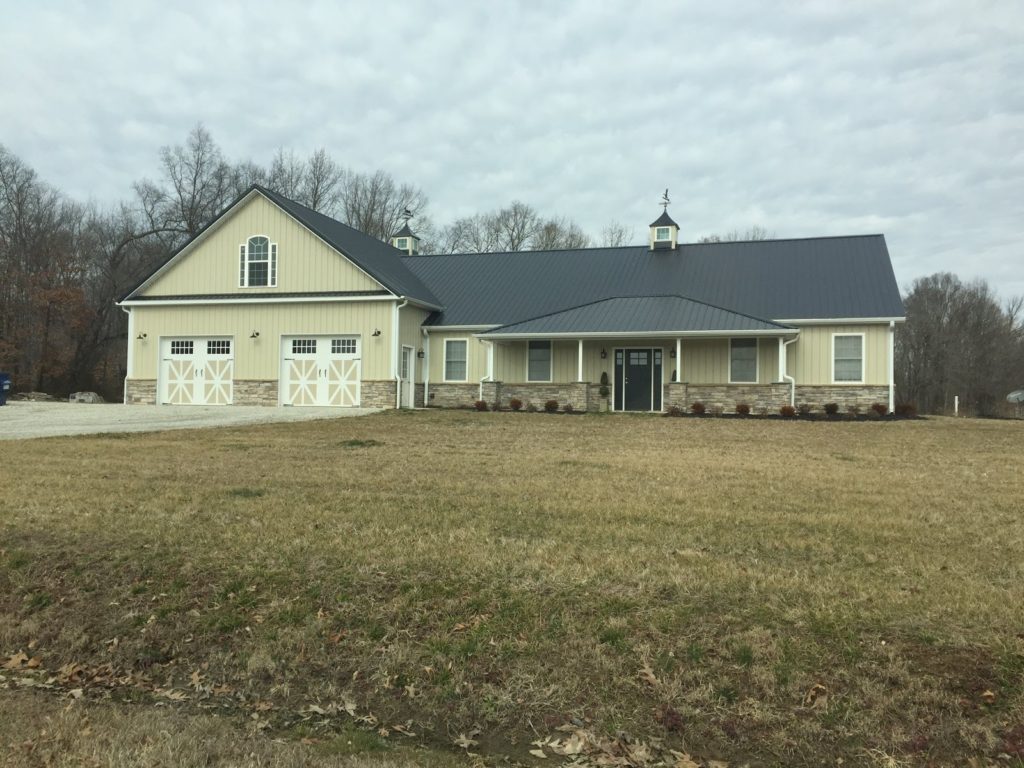 The speed at which a barndominium can be built can cut costs on your construction. Because they don't take nearly as long to build as a from-scratch barndo, you can pay less in construction. It will also help you get moved into your new home quicker, sometimes in less than six months.
Reliability
Barndominium kits also give you a level of reliability that is not anywhere near what you get with a custom build. Should something go wrong with your barndo kit, you can simply report it to the provider. Most of the time, they will replace a part or give you any kind of support you might need to get your project finished.
The fact that you can depend on your barndominium kit to be usable and complete is worth any other compromises you might have to make. Being assured that the kit is fully functional and will have everything you need will negate any limitations. This is especially true if you are building a home for the first time and don't have experience troubleshooting a construction project.
Different Barndominium Kit Options
Conclusion
If you are ready to start building the barndo of your dreams, check out our barndominium floor plans to help you create the barndominium of your dreams or use a barndominium desig software program to help you plan out your space for your new home. When in the planning stages, be sure you also check out the barndominium financing and insurance options that are available. For more helpful tips, visit our FAQ barndominium section to get answers to all your barndo questions.