To say we are excited about today's featured Florida barndominium would be an understatement! While many of the featured barndominiums we tour have been nothing short of amazing, this unique ranch home is definitely one-of-a-kind! Set in the town of Okeechobee, this south Florida barndominium is simply amazing!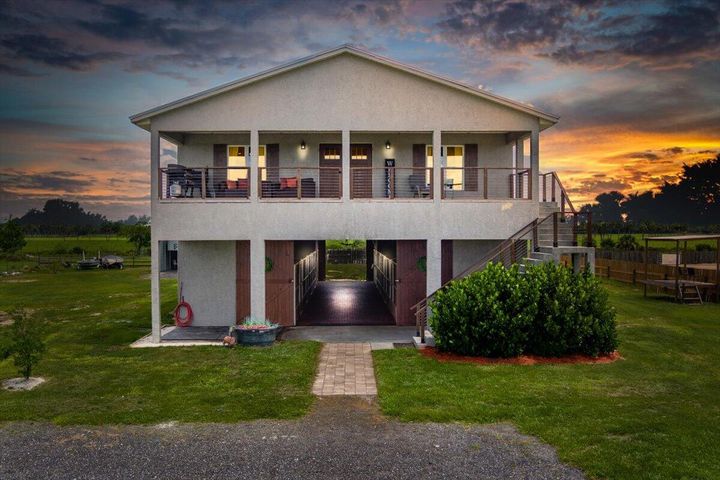 Owned by Haily Findeisen, this Florida barndominium is a unique twist on what we typically see as far as barndominiums go. A concrete home, this two-story barndominium doubles as horse stables along the lower level, offering a multi-use housing opportunity.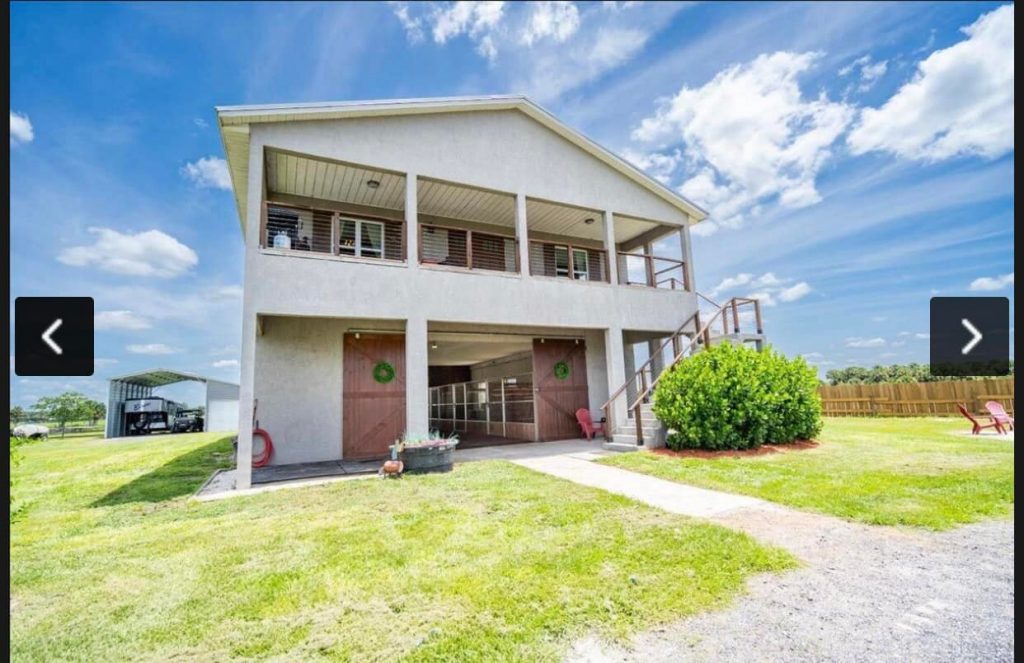 While the first level is filled with stalls, the second story is a beautifully designed and spacious living area for the Findeisens. Ranch owners, the Findeisen's couldn't think of a better housing solution to perfectly incorporate both their need for stables as well as a cozy family home.
Along the second story of this Florida barndominium we find a spacious covered porch area that has essentially been transformed into an outdoor living area. With more than enough room for outdoor furniture and both a BBQ and smoker, this is an idea addition to the Florida barndominium!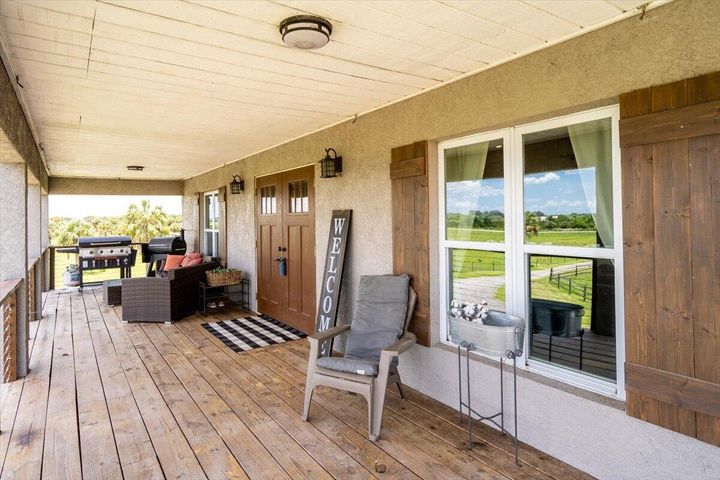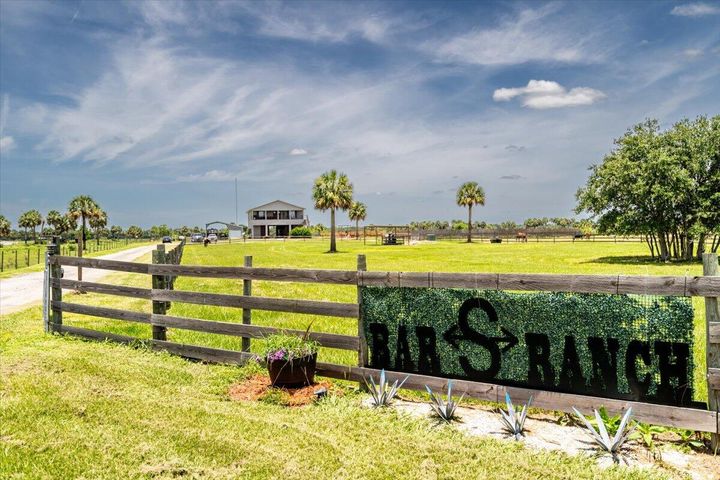 Located on acres of land, not only are the Findeisen's able to enjoy a stunning, one-of-a-kind barndominium, they can do so with some of the best views around. Whether it's gazing over the fields or watching the horses on the track, this slice of paradise is what equestrian dreams are made out of.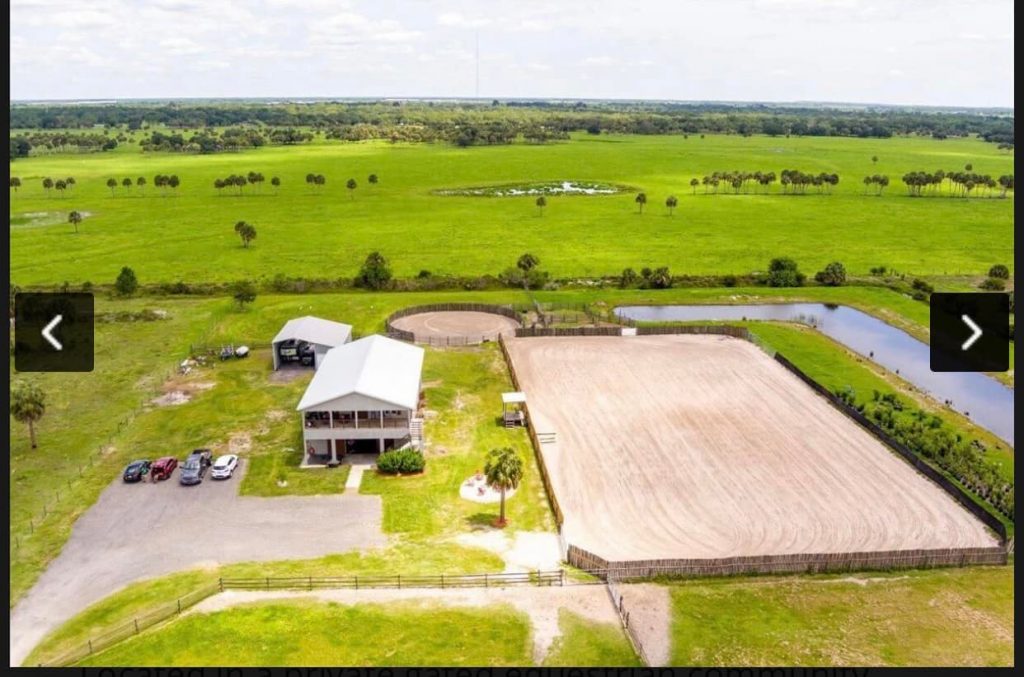 There is plenty of space for the lower level occupants to comfortably reside, and with tons of windows and an open throughway, the area is bright and clean. Opting for concrete, the Findeisen's also don't need to worry about any rising smells or loud noises.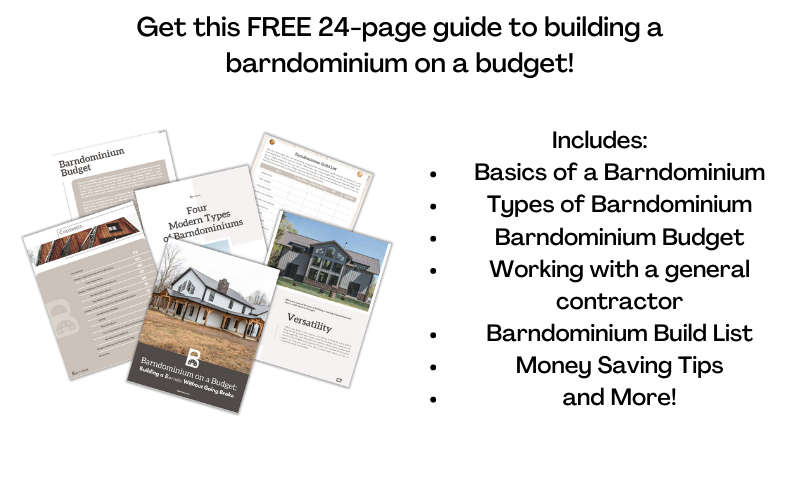 Interior
Inside this stunning Florida barndominium, we find a massive main living area which comfortably fits a living room, dining area, and spacious kitchen without feeling cramped or crowded. Tastefully decorated and perfectly on theme, this main room is cozy, stylish, and oh-so inviting.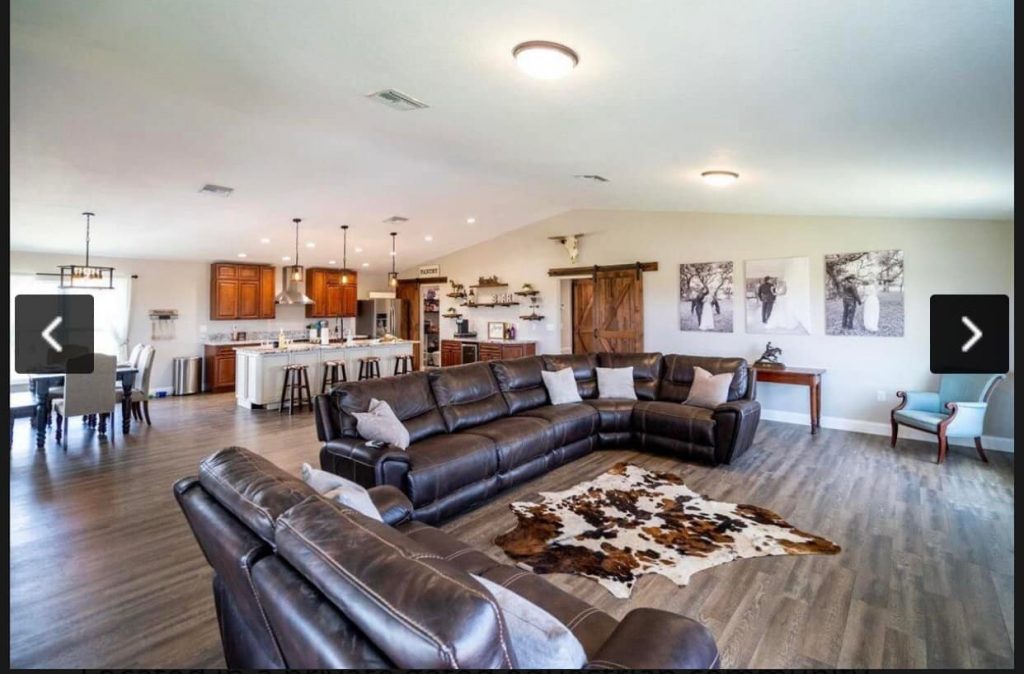 Incorporated throughout the home we find tons of decor options that work seamlessly together to create what can only be described as upscale ranch! From the cowhide rug to the iron-style light fixtures, everything chosen is an intentional design element.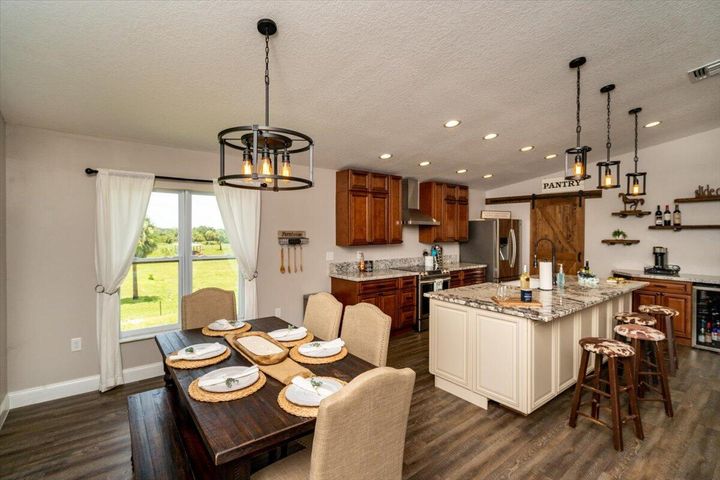 There is plenty of room for cooking and dining in this Florida barndominium's large kitchen, and thanks to the spacious island- with farmhouse style sink- whoever is doing to meal making can still part of the conversation.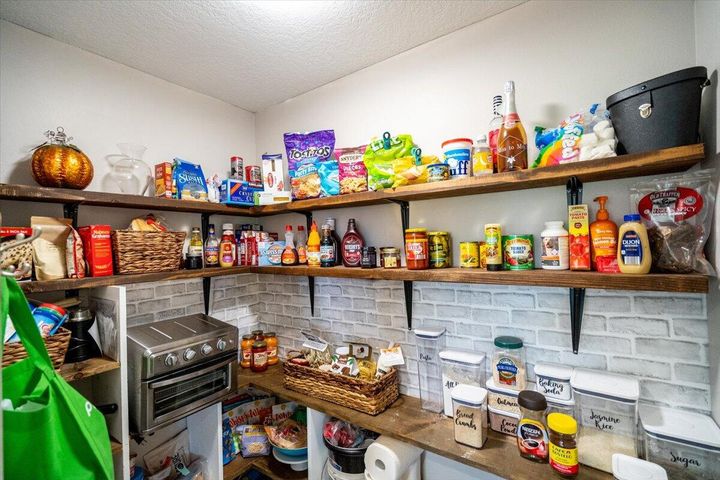 Tucked off the kitchen is a pantry room lined with shelves and houses everything from canned goods to cleaning supplies and more.
The bathroom in this Floriday barndominium is an unexpected surprise! While we were not shocked to find it perfectly decorated, the two massive windows, open tiled shower and large corner soaker tub were a pleasant addition! There would be no better way to soak and relax after a hard day on the ranch than doing so here!
The master bedroom is filled with windows to allow for plenty of natural light, and with its peaked ceilings and light walls, feels bright and open. With more than enough room for furniture, this minimally decorated space is calming, to say the least!
A walk-in closet is a bonus for many, but with living on a ranch – it may be a necessity! From cowboy boots to an impressive collection of jeans, this Florida barndominium's walk-in closet has space for it all.
Finally, the laundry room is the last stop on our tour of Findeisen's barndominium, and while typically not an overly exciting room, it has been spruced up a bit with a faux brick wall and exposed wood floating shelf. The room is large and bright and no doubt able to handle the many loads of muddy clothes that pass through it!
Just when we thought we had seen just about every barndominium style out there, something as special and unique as Findeisen's Florida barndominium comes along and proves us wrong. A testament to just how far barndominiums have come, this exceptional two-story ranch home is the perfect reminder that barndominiums can be customized to fit your life and needs!