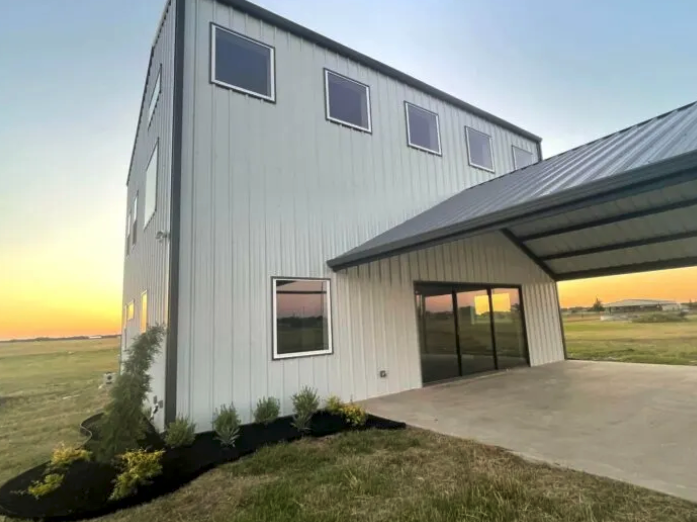 Soundproofing a metal building can be tricky—especially if you have a specialty metal structure like a barndominium for a home, but it's not impossible.
To provide maximum comfort in your barndo home, it is important to understand how to soundproof a metal building.
It may be more difficult for you to enjoy the comfort of your home when the outside elements, such as rain and heavy snow, are hitting the outside of your barndo.
When a metal building is soundproofed, it can provide peace and quiet and drown out other sounds, such as traffic or neighbors outside, particularly when your barndo is situated in a city setting.
As important as knowing how to heat a barndo, and keeping them well insulated, knowing how to soundproof them also provides the basic necessities to keep your metal home safe, comfortable, and long-lasting.
The purpose of this guide is to provide insight into helpful ways how to soundproof metal buildings.
Let's get started!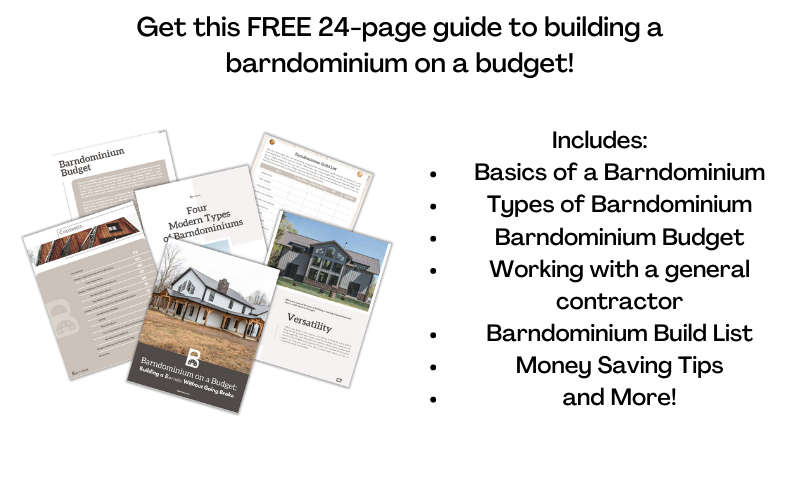 Choose the right soundproofing material.
It is commonly known that soundproofing begins with the walls, but a layer of sound-absorbing or reflective material is also applied to the ceiling and the floor of a room as part of the process.
Generally speaking, soundproofing is the process of eliminating noise within an area by installing insulators that trap and absorb sound.
Many factors need to be considered when soundproofing a building, such as the kind of building and the intensity of the noise to be absorbed.
Let's take a look at some of the most common soundproofing materials that you should consider:
Foam and fiberglass insulation
The most commonly used sound insulation materials, foam, and fiberglass, have sound-absorbent properties making them suitable for moderate soundproofing for your metal home.
On top of that, spray foam insulation is a good choice for existing walls or soundproofing between levels of the metal building to further reduce noise.
As an added benefit, this type of insulation can also improve the room's temperature, thereby reducing the need for additional cooling or heating.
Another alternative to using multiple rolls of fiberglass insulation is to invest in panels or foam board insulation, which can even be doubled by adding a foam board first, followed by a fiberglass board.
Acoustic tiles and panels
The use of acoustic foam absorbs sound and improves sound quality in a room. 
Most acoustic foam is offered in tiles, which are ideal for rooms that require excellent sound isolation and are also available in panels for larger areas.
Compared to other foam insulations, these tiles are relatively easier to install and are typically installed over existing walls.
It is possible, however, to install foam panels inside wall cavities, provided that they contain fire-retardant materials.
Sound absorbing blankets
The simplest way to soundproof a metal building is by hanging sound-absorbing blankets against the walls and attaching them to the ceiling and floor.
However, this material is not very efficient and aesthetically unpleasing, resembling blankets and sheets hung around the house.
If you are looking for a permanent sound-absorbing insulator, then these blankets may not be the best option since they are not as effective as acoustic tiles and insulation foam. This is also only a temporary solution since the blankets can be removed at any time.
Soundproofing your floor
You have to remember that even if you soundproof the walls and ceilings of your multi-story metal building, noise can still seep through the floor if it has not been properly sound-insulated.
If you would prefer to have a room on the second floor fully sound insulated, then it is best to soundproof its floor as well.
As a temporary solution, you can place acoustic blankets on the floor to increase sound absorption. However, they are not long-lasting.
Alternatively, you can use soundproof underlays for concrete and timber floors to help reduce impact and airborne sound transmission.
Finally, if you prefer a more long-lasting soundproofing material for your floor, acoustic tiles are the best option since they are properly installed and can be placed over vinyl or laminate flooring as you prefer.
Soundproofing your windows and other gaps
In order to soundproof a metal building, it is important to consider that any gaps in the metal walls will allow sound waves to pass through.
Among the easiest options, especially if you prefer soundproofing a room, is to consider getting soundproof curtains for your windows.
Choose insulating materials such as polyester or velvet curtains, or anything made from extra fibers. Thermal insulated curtains can also help more with sound absorption and cover all air gaps, while also helping with insulation.
Even narrow gaps of air can carry sound, so caulking can also soundproof a room.
Sound can be reduced in your home by caulking silicone or foam sealants around gaps, as well as checking for outlet boxes, drywall cracks, and floorboard cracks that may carry sound.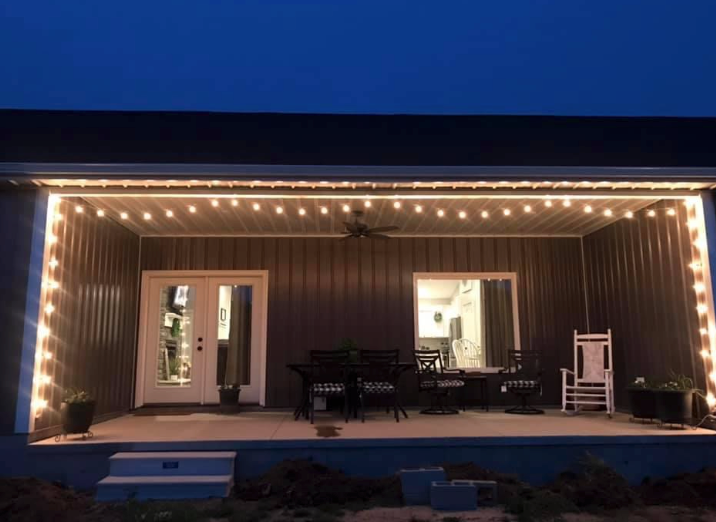 Final Thoughts: How to Soundproof Metal Buildings
Whether you are sensitive to the slightest noise when sleeping, need an acoustic room to record music, or for a theater room to watch movies in peace, soundproofing your metal home can maximize your comfort and allow you to utilize it in a variety of ways.
Want to know more about the barndo lifestyle? Get all your barndominium questions answered by checking out our FAQ section.
If you are ready to start building the barndo of your dreams, check out our barndominium floor plans to help you create the barndominium of your dreams or use a barndominium design software program to help you plan out your space for your new home. When in the planning stages, be sure you also check out the barndominium financing and insurance options that are available. For more helpful tips, visit our FAQ barndominium section to get answers to all your barndo questions.