Are you looking to build a barndominium in New Jersey? If so, then this is the guide for you! Building a barndominium in New Jersey can be a great way to get all the benefits of country living while still being close to urban areas. In this guide, we will cover everything you need to know about building a barndominium, from finding a builder to securing insurance for your barndominium.
What Is A Barndominium?
A barndominium is a type of home that combines the traditional barn look with the modern amenities of a home. Barndominiums can be built in various styles and can be used for both residential and business purposes.
Why Build A Barndominium In New Jersey?
There are many reasons why you might want to build a barndominium. Barndominiums are becoming increasingly popular as people look for alternative housing options that are more affordable than traditional homes. They are also a great option if you want to live in a rural area but still be close to urban areas. Building a barndominium can also be a great way to get all the benefits of country living while still having the luxury of a typical home build.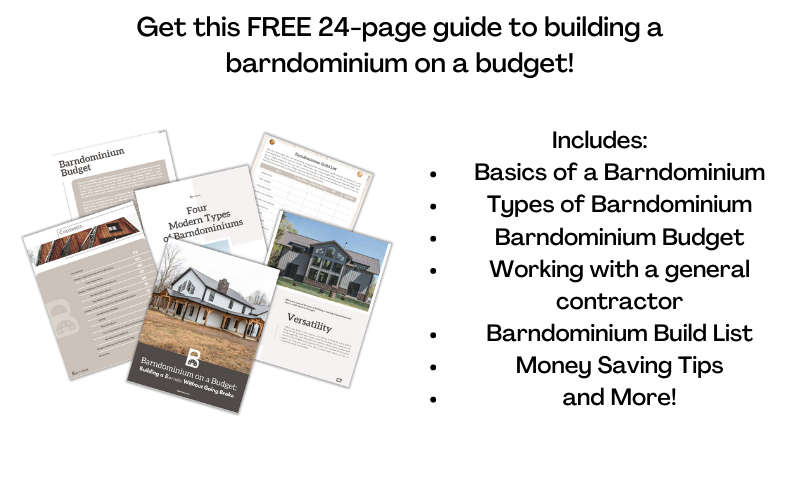 Building a Barndominium New Jersey
If you're looking for a new construction project that is both unique and exciting, consider building a barndominium in New Jersey. This structure is perfect for those who want to live in the country while still having all the amenities of a city home. There are many different designs and styles to choose from, so you can create the perfect space for your needs. Plus, building a barndominium is sure to be a conversation starter – everyone will be curious about what it is! If you're ready to take on this challenging but satisfying project, get started by researching the best builders in New Jersey today. We have listed our top builder choices in this post.
Barndominium Builders in New Jersey
If you are looking to build a barndominium in New Jersey, there are a few things you need to know. First, you will need to find a reputable builder with experience building barndominiums. A few New Jersey builders specialize in this type of home, so it should not be too difficult to find one. The second is that you will need to ensure that the builder you choose is licensed and insured. This is important because you want to make sure that your home is built to code and that you are protected in case of any accidents or damage during the construction process.
Magnum Steel Buildings is a great barndominium builder choice if you are looking for someone to help you with your residential construction. They are skilled in building homes, garages, sheds, carports, patio covers, shade structures, and other residential buildings. Offering attractive metal roofing in a wide variety of colors and styles to add some luxury aspects to your future barndo.
A builder that offers high-quality custom homes while providing professional workmanship and builder support. They have plenty of floor plans available to choose from, or feel free to design your own. If you are looking for a build to help you make some important interior design decisions, they have someone on hand to guide you through that process as well as ready to help you build your dream home on any lot of your choice, which they have been doing for over 15 years. Jones Construction Co is a builder recommendation we highly suggest for your barndominium build in New Jersey.

Barndominium Kits in New Jersey / Kit Providers
A barndominium kit is a great option when building a barndominium in New Jersey.
Barndominium Floor Plans in New Jersey
Coming up with the barndominium floor plan in New Jersey is an essential step and will help you start to form your vision. Luckily, Barndos.com has an extensive collection of floor plans for you to choose from based on your needs.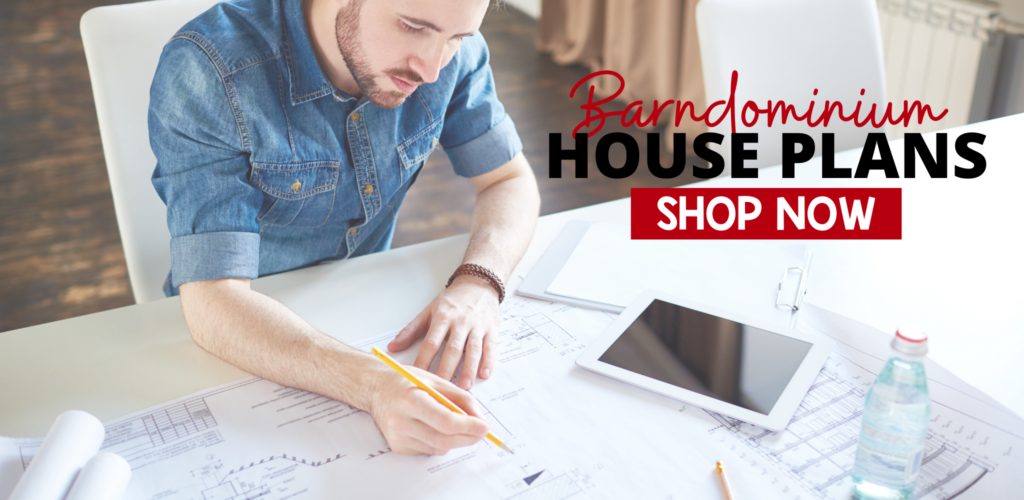 Barndominium Financing in New Jersey
One of the best resources for getting barndominium financing is by using BarndominiumLoans.com. They are a quote service that takes down your information and works behind-the-scenes with vetted lenders who are best for your location and financial situation.
Whether you have a perfect credit score or a subpar one, and whether you're located in South Carolina or South Dakota, you can submit your information to get a quote within 24-48 hours.
Barndominium Financing Request
One of the most important things to consider when building a barndominium is how you will finance it. There are a few different options available to you regarding financing a barndominium. The most common is to get a construction loan.
Construction loans are available from banks and other financial institutions and can be used to finance the construction of your home. You will likely need to put down a 20% down payment on your loan, but this will vary depending on the lender you choose. Once your home is complete, you can then refinance your loan into a traditional mortgage.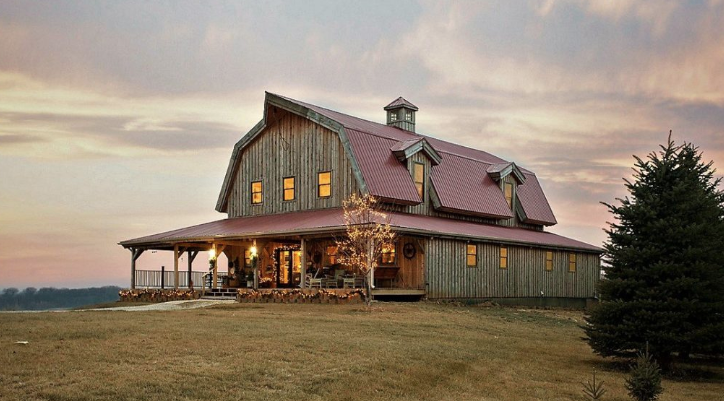 Finding Barndominium Insurance in New Jersey
Another important thing to consider when building a barndominium is insurance. Standard homeowners insurance policies do not typically cover barndominiums. This is because they are considered to be commercial properties. As such, you will need to find a policy that specifically covers barndominiums. You can start by contacting your current insurance provider and see if they can help you.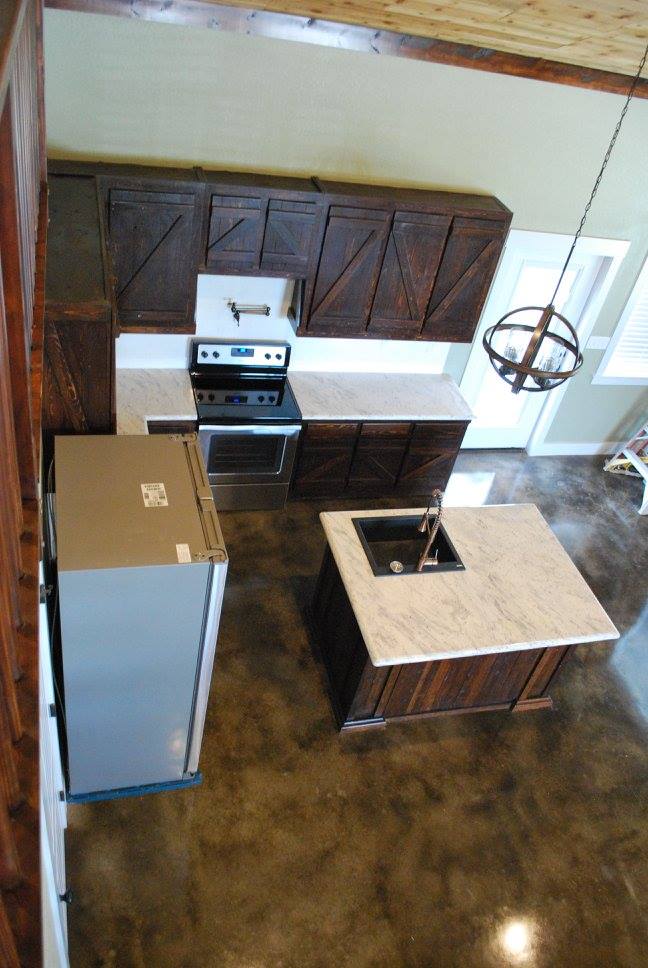 Don't want all the hassle of building a barndominium from the ground up? Then you may want to buy an existing barndominium in New Jersey! With our Barndominiums for Sale Marketplace, you can browse to your state and find a barndominium for sale near you.
The beauty of buying an existing barndominium is that it can be really easy to customize the floor plan to your liking. The previous owners' setup is just a starting point! Also, by buying a barndominium in Nevada, you bypass the potential troubles of the building process – delays, dealing with contractors and subcontractors, and city or county bureaucrats trying to make your build process a nightmare.
Don't delay – find a barndominium for sale in New Jersey now!
Conclusion
If you would like even more helpful guides like this one, be sure to check out the rest of Barndos.com. You will find tips and tricks from the pros and other information to help you get started. Knowing everything you can about building a barndominium in Colorado is a great way to get a head start.
If you are ready to start building the barndo of your dreams, check out our barndominium floor plans to help you create the barndominium of your dreams or use a barndominium design software program to help you plan out your space for your new home. When in the planning stages, be sure you also check out the barndominium financing and insurance options that are available. For more helpful tips, visit our FAQ barndominium section to get answers to all your barndo questions.