With most of the land in Tennessee considered rural, it's no wonder that many people are looking for ways to build their dream home in the state. One popular option is a barndominium.
If you want to enjoy living in rural Tennessee but don't want to deal with the upkeep of a traditional farmhouse, then this type of property might be the perfect solution for you.
What is a Barndominium?
A barndominium is basically a barn that has been converted into a living space. While they are most commonly found in Texas, there are a growing number of people who are interested in building a barndominium in Tennessee.
Many people have experienced the benefits of living in a barndominium. It offers an efficient and versatile way of living that is perfect for those who love the outdoors.
You may be wondering, however, if you can build a barndominium in Tennessee. The answer is yes! A barndominium can be built in any state across the United States, including Tennessee.
In fact, many people are choosing to build barndominiums in Tennessee because of the numerous benefits that come along with this type of housing, such as low maintenance costs, energy efficiency, and a unique style that is sure to turn heads.
Advantages of Building a Barndominium in Tennessee
Durability
A barndominium built in Tennessee is likely to withstand severe weather conditions better than a stick-built home. Metal roofs and walls can resist high winds, heavy rain, and even hail.
Plus, if you choose to build your barndominium on a concrete slab, it will be even more resistant to flooding and other foundation issues.
Faster Construction
One of the main advantages of building a barndominium is the speed of construction. Traditional stick-built homes can take months or even years to construct.
Since barndominiums are mostly built using metal frames and prefabricated materials, they can be assembled much faster. This can be a great advantage if you need to move into your new home quickly.
Flexible Use
Barndominiums can serve as your primary residence, a secondary home, or even an income-producing property. You can also use it as a weekend getaway, a hunting lodge, or a place to house your horses.
Additionally, you can always change the purpose of your barndominium if your needs change in the future. This flexibility can give you more value for your money.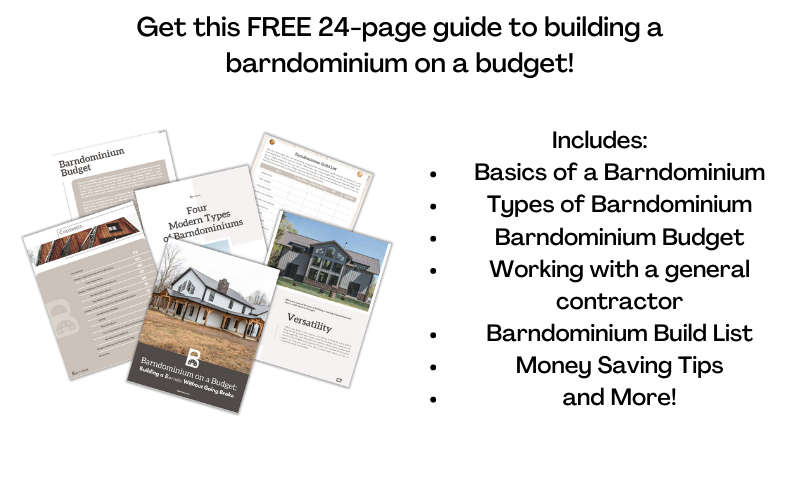 Disadvantages of Building a Barndominium in Tennessee
Zoning Restrictions
It can be challenging to look for a location to build your barndominium in Tennessee. This type of building isn't allowed in the city centers and some towns because of building regulations.
Fortunately, you might not have any problems constructing your barndo in rural areas, such as Jonesborough, Smithville, and Greeneville. There are also other places near big cities that have more relaxed zoning laws where you can easily get a permit for this type of construction.
Limited Financing Options
You may have a difficult time finding a lender willing to finance the construction of a barndominium in Tennessee. This is because lenders typically prefer to finance traditional home construction projects rather than more unique endeavors like building a barndominium.
As a result, you may need to look for alternative financing options, such as private lenders or construction loans.
Builders in Tennessee
Consider these barndominium builders in Tennessee to bring your dream home into a reality:
Midsouth Barndominiums
The team at Midsouth Barndominiums is fully licensed and insured to build barndominiums in Tennessee. They can help you design and build the perfect barndominium to suit your needs and budget.
Barn Depot Trading Co.
Barn Depot Trading Co. is a family-owned business with extensive experience in crafting barns, whether from metal or lumber. They can construct the perfect pole barn home for you in Tennessee.
Barndominium Kits in Tennessee
Barndominium kits are also a viable option if you're considering building a barndominium in Tennessee.
These kits provide all of the necessary materials to build the shell of your barndominium, and they can be customized to include interior features, like plumbing and electrical wiring.
These are two barndominium kit providers in Tennessee:
Tennessee Barndominium Pros
Tennessee Barndominium Pros offers barndominium kits to help you build your home at a fraction of the time and cost. They can also help you with barndominium planning and construction.
National Barn Company
The National Barn Company provides all types of post-frame buildings, including barndominiums. These can be used for residential, commercial, and agricultural purposes. The company has a facility in Tennessee and provides services throughout the state.
Cost of Building a Barndominium in Tennessee
Tennessee barndominium prices can fall between $124 to $142 per square foot. As such, for a 2,000 sq.ft, the estimated cost is between $248,000 and $284,000.
However, this figure still doesn't include major site work or the cost of the land. The price can also go up when opting for premium materials and finishes.
Other factors that can raise barndominium construction prices include:
Building on a slope or hilly terrain
Specialized finishes like metal roofing, wainscoting, or board and batten siding
High end appliances or fixtures
Adding a second story or loft space
Barndominium Floor Plans in

Tennessee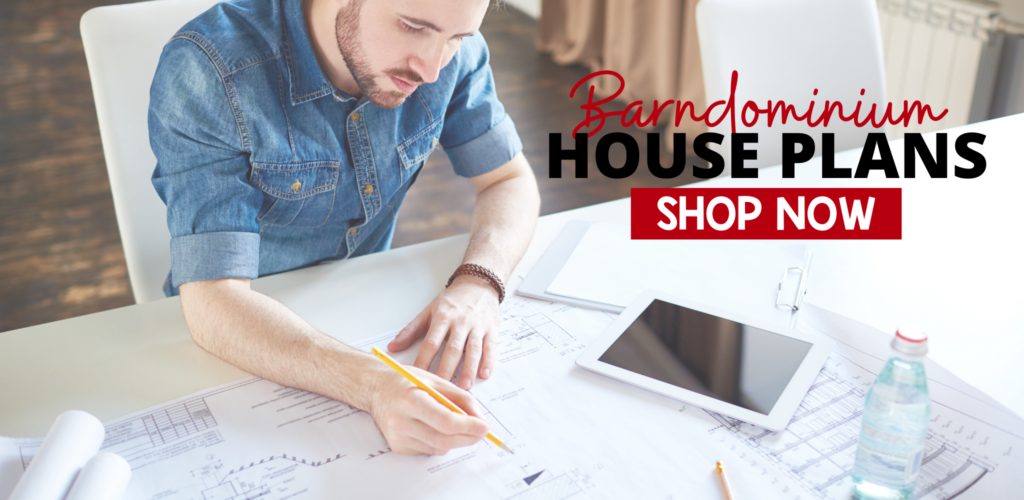 Barndominium Financing in Tennessee
If you plan on taking out a loan to build your barndominium, you'll likely need to find a lender that offers construction loans, such as the FHA / VA / USDA One-Time Close (OTC) construction loan. Not all lenders offer this type of loan, so it's important to do your research ahead of time.
One of the best resources for getting barndominium financing is by using BarndominiumLoans.com. They are a quote service that takes down your information and works behind-the-scenes with vetted lenders who are best for your location and financial situation.
Whether you have a perfect credit score or a subpar one, and whether you're located in South Carolina or South Dakota, you can submit your information to get a quote within 24-48 hours.
Barndominium Financing Request
There's also the USDA home loan, which can finance your barndominium given that it's located in a USDA-eligible area. The department also offers an OTC construction loan.
Once you've found a lender, you'll need to provide them with detailed information about your project, including plans, costs, and timelines.
There are also Tennessee lenders that offer other types of loans, but you'll have to check with them to see if they're open to financing your barndominium.
Barndominium Insurance in Tennessee
Barndominium insurance is important since these types of homes are not as common as traditional stick-built homes.
Your home is likely to be one of a kind, making it difficult to find the right insurance policy. You'll want to ensure adequate coverage for your barndominium in case of damage or disasters.
The best thing to do when looking for barndominium insurance is to speak with an insurance agent who has experience insuring these types of properties.
It is important to ensure that your barndominium is properly insured so that you are protected in any damage or liability claims.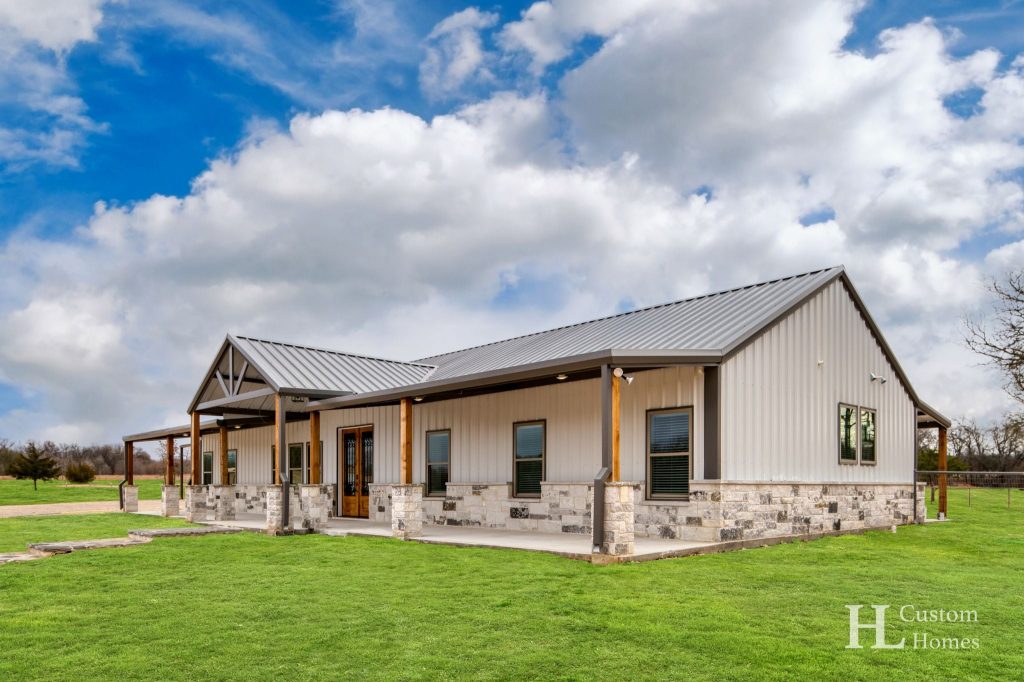 Building a Barndominium in Tennessee
A barndominium in Tennessee offers you the perfect blend of country living with the convenience of being close to city amenities. You can have the best of both worlds when you settle down in the area.
If you are interested in building a barndominium in Tennessee, check out our barndominium floor plans to help you create the barndominium of your dreams or use a barndominium design software program to help you plan out your space for your new home. When in the planning stages, be sure you also check out the barndominium financing and insurance options that are available. For more helpful tips, visit our FAQ barndominium section to get answers to all your barndo questions.
Don't want all the hassle of building a barndominium from the ground up? Then you may want to buy an existing barndominium in Tennessee! With our Barndominiums for Sale Marketplace, you can browse to your state and find a barndominium for sale near you.
The beauty of buying an existing barndominium is that it can be really easy to customize the floor plan to your liking. The previous owners' setup is just a starting point! Also, by buying a barndominium in Tennessee, you bypass the potential troubles of the building process – delays, dealing with contractors and subcontractors, and city or county bureaucrats trying to make your build process a nightmare.
Don't delay – find a barndominium for sale in Tennessee now!