We help you find the perfect barndominium floor plan in Tennessee for you!
Are you in search of the perfect barndominium floor plans in Tennessee? Look no further! We specialize in helping you discover the perfect floor plan that suits your needs. We have the ideal floor plan for you, with a wide selection of options available, ranging from cozy designs to spacious layouts.
If you come across a floor plan that you love but would like to make a few customizations, we offer a modification service to accommodate your needs.
If you're still undecided on the perfect floor plan, use one of the best Barndominium floor plan software. It will assist you in finding precisely what you're seeking.
Need help to decide what your ideal barndominium floor plan in Tennessee should look like? Refer to our helpful tips below to help you find the floor plan in Tennessee that perfectly suits your family's needs and lifestyle.
The Best Barndominium Floor Plans in Tennessee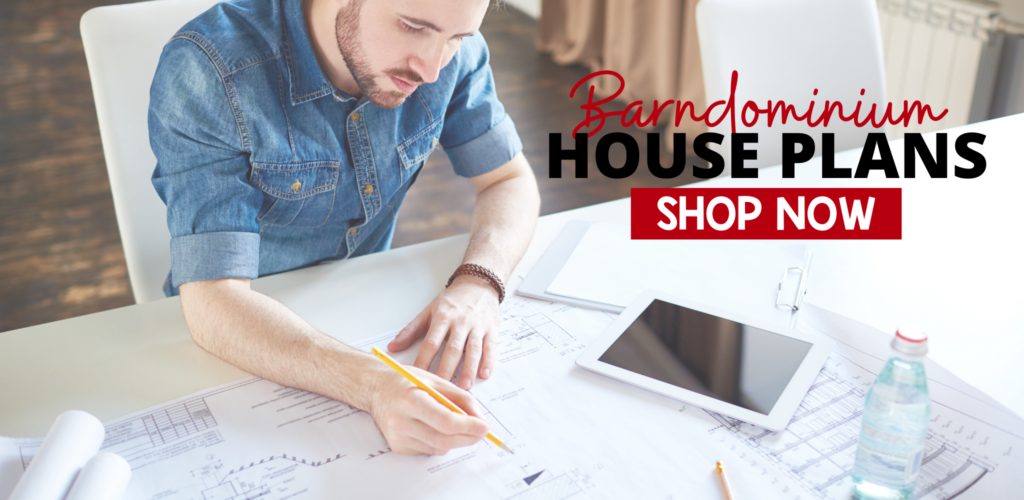 10 Tips When Choosing the Perfect Barndominium Floor Plan in Tennessee
To ensure you love your barndominium during its construction and for years to come, it is crucial to carefully consider various factors when selecting the ideal floor plan. If you reside in Tennessee, these tips will prove invaluable as you finalize your decision.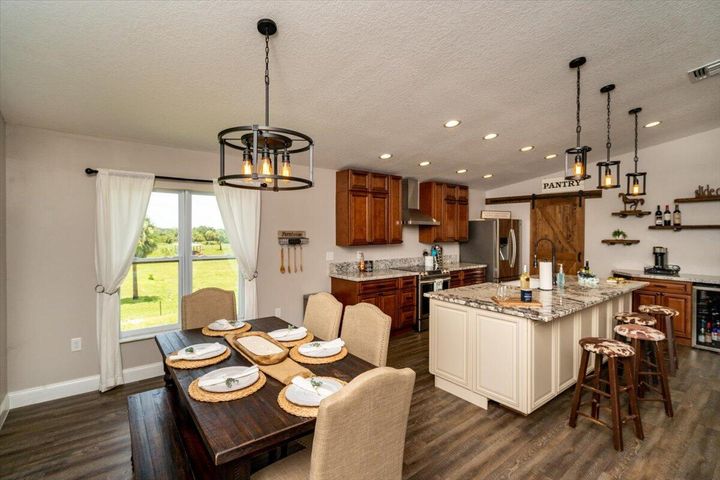 Identify Your Needs
Begin by creating a list outlining your requirements and preferences. Consider the desired number of bedrooms and bathrooms, the ideal size of living areas, and specific features you envision within your home.
Would a mudroom with a sink enhance your living experience? Do you want a spacious walk-in closet in the master suite or a large pantry? Do you prefer the kids' bedrooms adjacent to the master or in a separate area of the house?
Jot down all the non-negotiables that your home must have, as well as a secondary list of features you really would love. This systematic approach will help you in discovering the optimal barndominium floor plan in Tennessee.
Think About the Future
It is important to take your long-term plans into consideration, as they may have an impact on your living space. Are you planning to start a family or expand your current one with a child or two? Do you anticipate the possibility of your parents or grandparents moving into your barndominium down the line?
By proactively considering these factors, you can find a floor plan that perfectly accommodates your family's needs both now and in the future. There's nothing more disappointing than constructing your dream home only to realize it no longer suits your family's requirements just a year later. Renovations can be costly, making it all the more important to contemplate these considerations ahead of time, ultimately saving you money in the long run.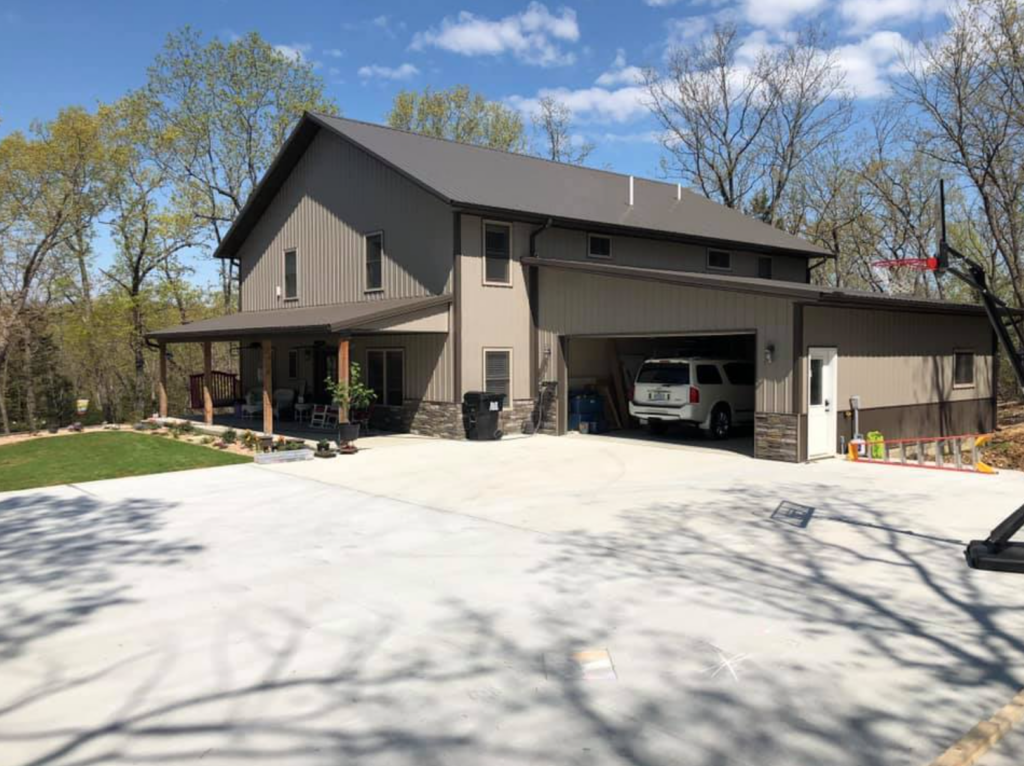 How many stories?
One-story barndominiums have gained significant popularity. However, it's important to note that building a one-story structure generally incurs higher costs due to increased material requirements and the need for a larger foundation. Take the time to assess your preferences regarding the design of your Tennessee Barndominium if you would like a one story barndominium or a two story barndominium.
Size and Shape of Lot
The size of your lot in Tennessee will dictate the maximum dimensions of your barndominium. Numerous factors must be taken into account, including setbacks, property lines, easements, and other considerations. It is crucial to select a floor plan that aligns with the dimensions of your lot.
In addition, factors such as the slope of the property and its proximity to wetlands should be carefully considered during the planning phase.
Flow of the Home
Contemplate the flow and functionality of your home's layout. Consider the proximity of bedrooms to bathrooms, the convenience of having the dining room located near the kitchen, and the seamless transition from the outside to the interior. An excellent floor plan will ensure an efficient flow throughout your home, offering you the desired conveniences and ease of movement you seek.
Open Floor Plan
Are you considering an open floor plan that seamlessly connects one room to another? It is common for individuals to prefer an open layout, particularly with the kitchen and living room, allowing those in the kitchen to be part of conversations in the living room. Open floor plans remain highly popular and continue to be a trend that shows no signs of fading in the foreseeable future. There so many open floor plan options available to cater to this design style.
Size of Rooms
When considering different barndominium floor plans in Tennessee, it is crucial to contemplate the sizes of the rooms. If you have multiple children sharing a room, larger room sizes may be prefered. Additionally, if you have specific furniture that you want to accommodate, it is imporatnt to make sure that the rooms are designed accordingly. Similarly, it is important to evaluate the sizes of the kitchen, living area, and dining space to ensure they offer the desired level of spaciousness for your needs.
Storage
Storage is key in any home design. It is crucial to assess the storage options provided by the desired floor plan. Take into consideration the availability of adequate closet and cabinet space. Additionally, consider whether there are other designated storage areas to accommodate all your belongings. Sufficient storage within the home allows for a neat, organized, and clutter-free home environment.
Budget
When looking at floor plans, be sure to determine if building a home that size is within your budget. Use a barndominium cost calculator to help determine costs.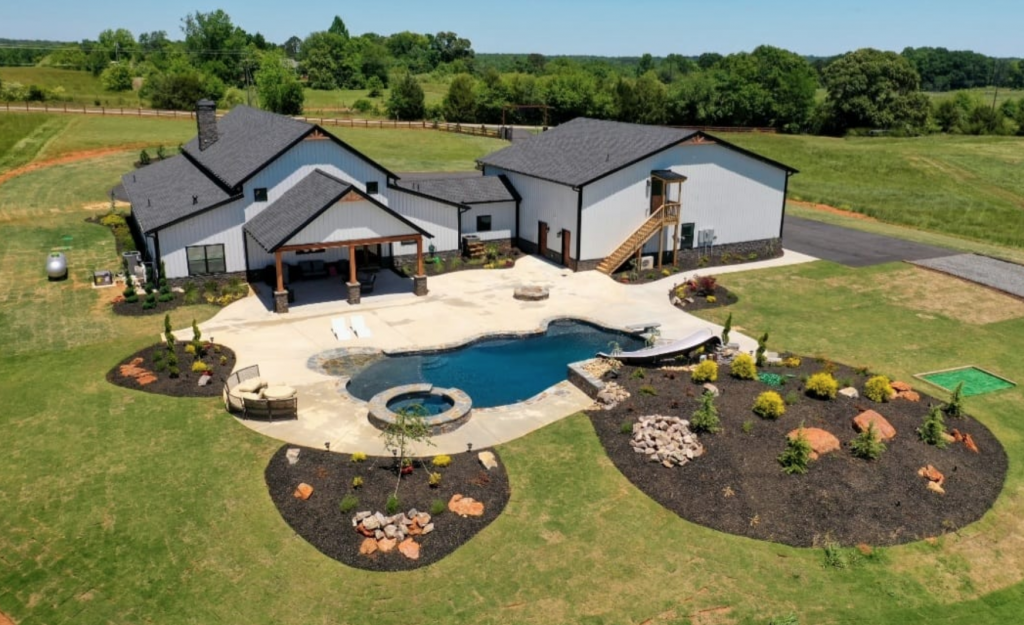 Outdoor Space
It is essential to choose a floor plan that allows for ample outdoor space. Constructing a large barndominium on a smaller lot could potentially limit the outdoor area that your family can fully enjoy. It's important to consider the balance between indoor and outdoor living and select a floor plan that provides the desired space for outdoor activities and relaxation.
Once you have identified the right-sized home, it is crucial to consider your desire for outdoor living. If outdoor space is important to you, ensure that the floor plan includes convenient access to the backyard, as well as features such as patios or porches.
When selecting the best barndominium floor plan in Tennessee, it is important to strike a balance between personal preferences, functionality, and practical considerations. Taking the time to carefully evaluate these factors will help ensure that your chosen floor plan meets your expectations and enhances your daily living experience.
If you require further guidance, don't hesitate to contact the modification team at barndominiumplans.com to assist you in creating your dream floor plan.
It's worth noting that barndominium kit prices are often more cost-effective compared to custom-built homes. Obtain a quote for your barndominium kit today to explore the potential savings.