If you've been researching and planning to build a barndominium, it is possible that you will come across the term "shouse."
As the name implies, a shouse is essentially a building that combines a shop and a house. Nowadays, though, it has been designed to include a large garage or workshop suited to your specific needs.
If you're wondering, "what is a shouse?" It can be said that it is a type of barndominium, especially if it is surrounded by a metal frame. Technically, it still is a barndominium, which is basically attached to a shop on one side of the main rooms.
The concept of a shouse is still relatively new in the United States, but it has become an increasingly popular barndo option for homeowners. It allows them to find a balance between their day-to-day lives and their hobbies or careers.
In this article, let's take a look at what a shouse really is, and more specifically how you can benefit from a shouse as your next home.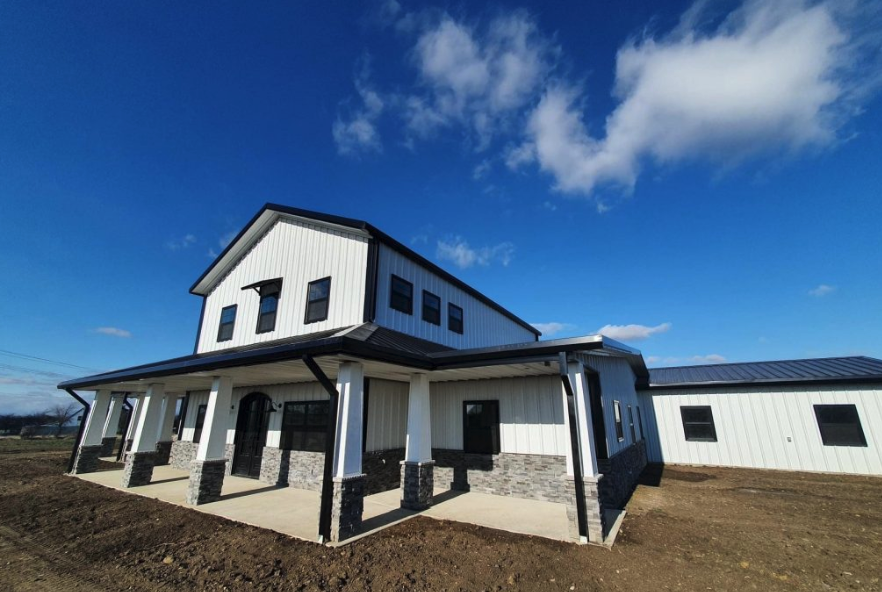 What is a Shouse?
Simply put, a shouse is a type of metal building commonly referred to as a barndominium. In this case, there is a house and a shop under the same roof.
A shouse may come in a variety of sizes and designs and there are no specific dimensions that must be met in order for it to be built.
A recent increase in demand for shop-houses can also be traced back to the fact that housing prices reportedly have been expected to increase by 11% in 2022, with another 2% in 2023.
Shouses, as well as barndominiums in general, are a type of custom home that provides affordability that a conventional home may not be able to match.
Shouses can be customized based on the needs of the business, allowing them to be used for a variety of purposes, including retail shops, restaurants, professional services, and offices.
This is especially popular with self-employed homeowners who want to live and work in the same building, built to meet the needs of the business and the residents.
The shop area can also be used for a variety of hobbies, such as a large garage, a man cave, a storage shed, or a studio.
Basically, shouses can be designed with a variety of features, including large windows to let in natural light, mezzanines for extra living space, and separate entrances for customers and residents.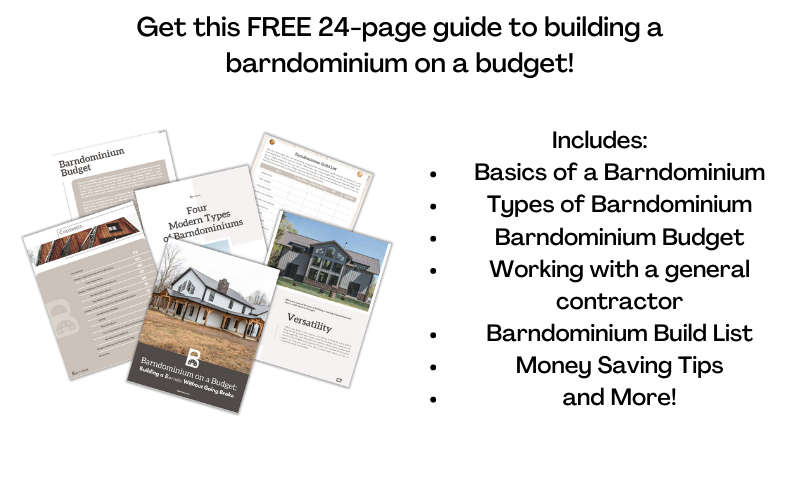 Benefits of a Shouse
There are many reasons you should build a shop-house instead of a traditional home, and we are going to discuss some of these benefits in detail below:
Work and Home Convenience
Shouses are unique because they combine the best of both worlds of being your shop and your house.
If you plan on providing professional services from your shop area, commuting to work won't be a concern, and you will have the convenience of having your workspace right beside your living room.
Peace of mind is another factor to consider when connecting your workspace with your home. After all, you get to have your valuables housed on your property, rather than in a commercial space that you would have to rent from someone else.
Affordability
The cost of building a shouse is one of the main advantages over a traditional house. A standard house can cost about $100 to $200 per square foot, while a shouse costs about $40 to $120 per square foot.
Generally speaking, metal buildings are less expensive to construct than a traditional brick and wood house. Also, metal sheets cover a greater surface area, making construction of the house's outer shell easier and quicker.
Additionally, there are customizable shop-house or barndominium kits that can save you even more money. As the exterior building materials are also less costly, your budget can be allocated to decorating your home's interior. Check out barndominium kits under 100k to build your barndominium cheaper and quicker.
Cost-Effective
Because of the way they are built, shouses and barndominiums are usually significantly more energy efficient than traditional homes, especially when you install high-quality insulation from the get-go.
The cost of higher quality insulation may initially be higher, but you will save money since you won't have to waste more energy on heating and cooling. This can also save you a great deal of money and time in terms of maintenance.
There is also no need for you to worry about building a separate structure or renting a separate commercial space for your business because it will already be a part of your house. This will also make it easier for utilities to be installed.
In turn, a shouse may save you on tax money because it merges two structures and reduces the area of taxable property.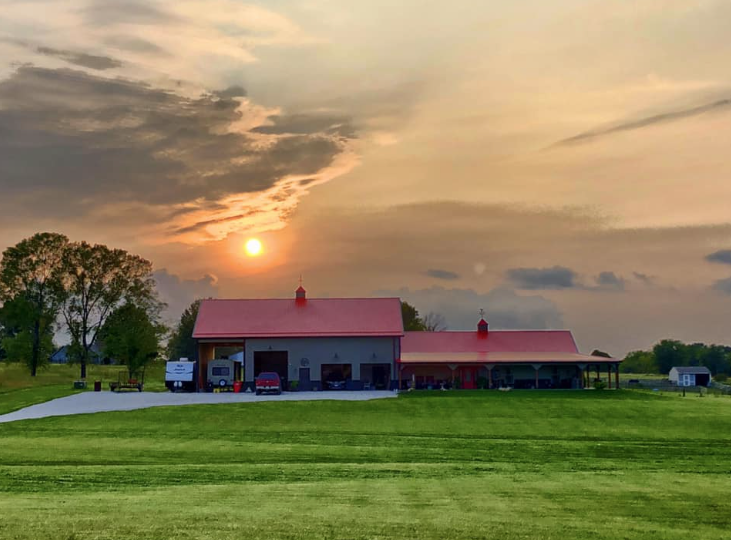 Things to Keep in Mind
Are you ready to build your dream shouse? Before you begin planning on building one, there are some things you need to keep in mind.
In rural areas where land may be zoned for residential and commercial purposes, shouses may not be permitted in certain zip codes due to building codes and regulations. Make sure you are in compliance with the local zoning laws in your area before proceeding.
Additionally, be sure to get enough land in order to build your shouse. These tend to be larger even compared to a typical barndominium, which is because this type of structure combines your living space and your shop.
Final Thoughts
There are many advantages to living in a shouse, particularly if you prefer to live next to your shop.
Nevertheless, shouses have evolved for you to utilize the shop area in numerous different ways, even for your own hobbies, such as a large garage, workshop, studio, or even just as a man cave if you so desire.
Shouses are a type of barndominium available as a unique option for those seeking affordability, durability, customizability, and open space living with a rustic charm. To know more, you can find more guides and tips in our barndominium FAQs section.
If you are ready to start building the barndo of your dreams, check out our barndominium floor plans to help you create the barndominium of your dreams or use a barndominium design software program to help you plan out your space for your new home. When in the planning stages, be sure you also check out the barndominium financing and insurance options that are available. For more helpful tips, visit our FAQ barndominium section to get answers to all your barndo questions.