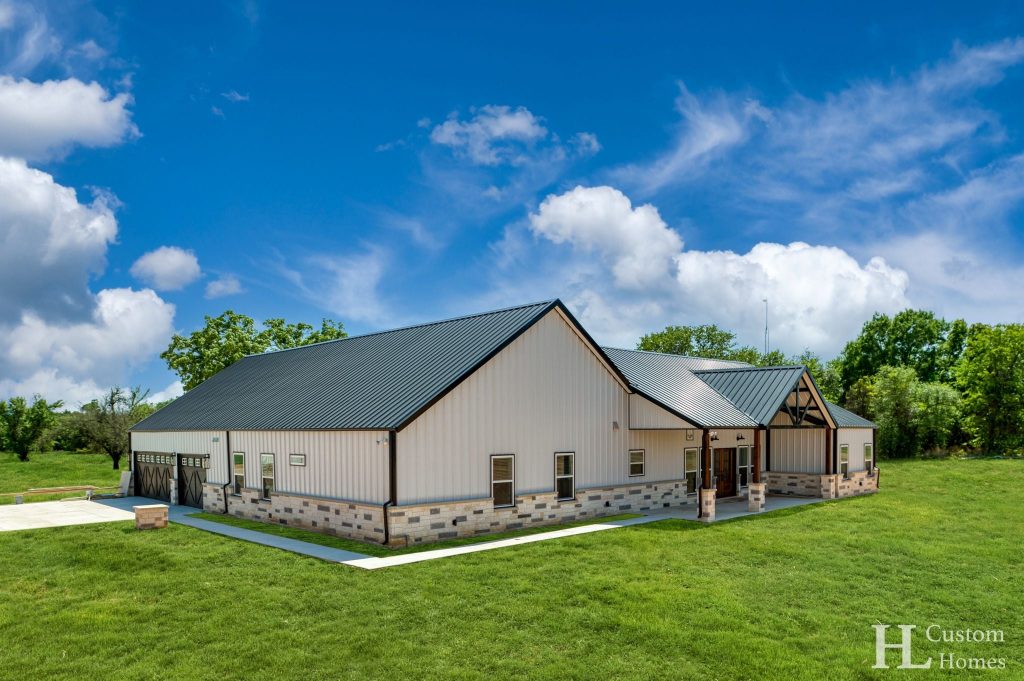 Ready to build a barndominium in Arizona? This complete guide will help you through the process from everything from land, to finding a builder, getting financing, and finding the right insurance!
Building a Barndominium in Arizona
Arizona is one of the best places in the country to build a barndominium. The state has mild weather year-round, which means you can work on your barndominium any time of the year.
There are also a number of companies in the state that specialize in building metal homes, which are perfect for building a barndominium in Arizona.
What is a Barndominium?
A barndominium is a type of home that combines the features of a barn and a condominium. They are usually metal buildings that have been converted into living spaces but can also be new construction.
Barndominiums are becoming increasingly popular, especially in rural areas, because they offer an affordable way to have a large amount of living space without the high costs of a traditional home.
Many people opt for building a barndominium in Arizona because they love the rustic and country feel they create. They are also more affordable than building a traditional home, which can be a huge factor for many people.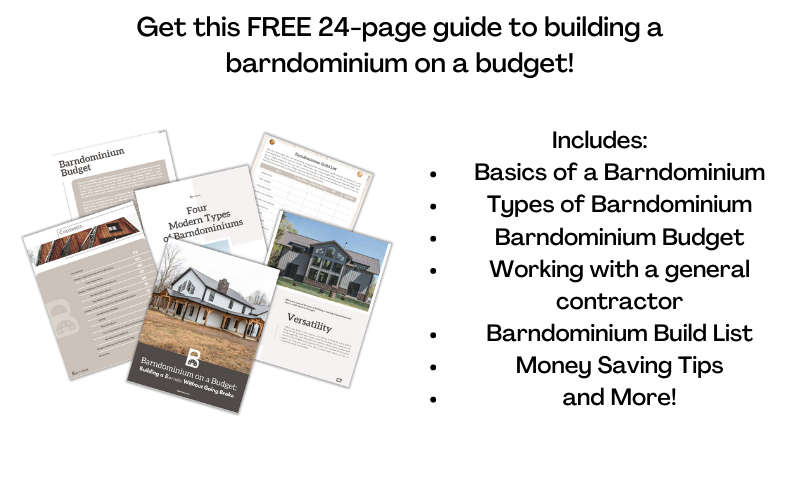 Builders in Arizona
If you're wondering how to build a barndominium in Arizona, here are some builders who can help you:
Bunger Steel
Bunger Steel is a company that specializes in constructing steel buildings, including barndominiums. Established in 1974, the company has built a reputation for quality workmanship and customer service.
Bunger Steel is based in Phoenix, Arizona, and serves clients throughout the state. Their barndominiums are beautiful and practical for their energy and cost-efficiency.
They offer a wide variety of color selections for their metal buildings, including Corten steel and farmhouse-inspired Bunger Barnwood.
Southwest Building Solutions
Southwest Building Solutions is a general contractor that positions itself as the leader in metal building construction. The company provides turnkey solutions with a focus on customization to fit their clients' needs.
They are a one-stop shop that provides the materials, labor, and expertise to handle any size project. They've created workshops and homes, along with barndominiums, which can be both. With their extensive experience, they can make your vision a reality.
Arizona MD Barn Company
The Arizona MD Barn Company has nearly 40 years of experience building all types of barns, including barndominiums. They offer a variety of floor plans and can even customize one to meet your specific needs.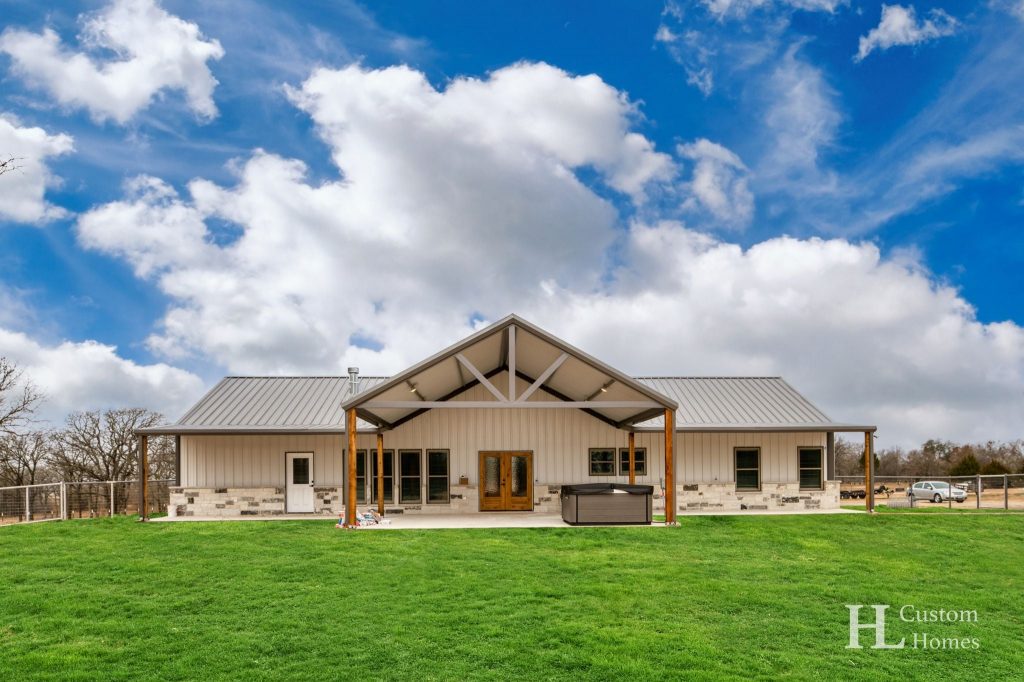 In addition to their experience and customization options, another reason to consider Arizona MD Barn Company is their use of high-quality materials. They only use the best lumber, steel, and other materials to construct their barns.
Barndominium Kits in Arizona
You can also opt for barndominium kits, which are available for different budgets. These kits are a great way to get all the materials you need in one place, and they can also help you save money on the overall cost of your project.
Using a barndominium kit under 50k or a barndominium kit under 100k can help you finish your project quicker and cheaper.
These are some barndominium kit providers in Arizona:
Factory 2U Steel Buildings
Factory2U Steel Buildings provide prefabricated steel building barndominiums. The company can give you a quote for the total project depending on the size and specifications that you need.
AMF Steel Buildings
AMF Steel Buildings boast of steel and metal building kits designed to withstand AZ weather and code requirements. They offer a wide range of sizes for both residential and commercial purposes.
Barndominium Floor Plans in Arizona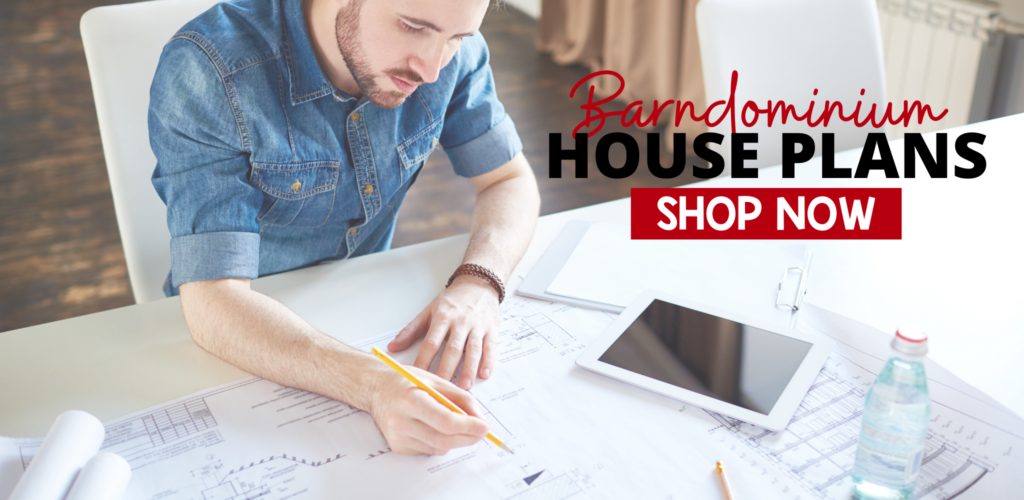 Cost of Building a Barndominium in Arizona
Building a barndominium can vary in each state. The cost varies between $140 to $170 per square foot in Arizona. As such, a 2,000-sq.ft. barndominium can cost between $280,000 to $340,000.
Of course, the overall price depends largely on how much area you want to occupy and the kind of materials, finishes, and furnishings you equip it with. If you're looking to save on costs, you can opt for a more rustic approach with less luxurious materials and finishes.
There's also the option of building just a shell and then finishing the interior according to your taste and budget. This can be a more cost-effective way of going about it since you have more control over the materials used and the level of finish.
Barndominium Financing in Arizona
If you're thinking about financing your barndominium in Arizona, you will most likely need to find a lender specializing in construction loans and rural development. The good news is that there are many options for barndominium financing in Arizona.
One of the best resources for getting barndominium financing is by using BarndominiumLoans.com. They are a quote service that takes down your information and works behind-the-scenes with vetted lenders who are best for your location and financial situation.
Whether you have a perfect credit score or a subpar one, and whether you're located in South Carolina or South Dakota, you can submit your information to get a quote within 24-48 hours.
Barndominium Financing Request
When you are ready to look for financing, you should keep a few things in mind. First, get pre-qualified for a loan. This will give you an idea of how much money you can borrow and what interest rate you can expect to pay.
Second, make sure you compare offers from several different lenders. You don't want to get stuck with a bad deal.
Third, make sure you understand the difference between a construction loan and a regular home loan. A construction loan is typically a short-term loan that is used to finance the building of your barndominium.
Once the construction is complete, the loan must be refinanced into a regular home loan. This is important to remember because it means you will need to budget for two closing costs: the construction loan and the home loan.
Barndominium Insurance in Arizona
Insurance is important for any home, including a barndominium. Barndominium insurance in Arizona is not subject to the same rules and regulations as traditional homes, so it is important to ensure that you have the right insurance before you begin construction.
Typically, the function and location of your barndominium will affect its insurance coverage. A majority of insurance providers cover exterior and interior damages.
Don't want all the hassle of building a barndominium from the ground up? Then you may want to buy an existing barndominium in Arizona! With our Barndominiums for Sale Marketplace, you can browse to your state and find a barndominium for sale near you.
The beauty of buying an existing barndominium is that it can be really easy to customize the floor plan to your liking. The previous owners' setup is just a starting point! Also, by buying a barndominium in Arizona, you bypass the potential troubles of the building process – delays, dealing with contractors and subcontractors, and city or county bureaucrats trying to make your build process a nightmare.
Don't delay – find a barndominium for sale in Arizona now!
In Summary
Building a barndominium in Arizona is possible. The best thing about barndominiums is that they can be built to your specific wants and needs.
If you are ready to start building the barndo of your dreams, check out our barndominium floor plans to help you create the barndominium of your dreams or use a barndominium design software program to help you plan out your space for your new home. When in the planning stages, be sure you also check out the barndominium financing and insurance options that are available. For more helpful tips, visit our FAQ barndominium section to get answers to all your barndo questions.