Delaware is a great state to live in, with lots of rural areas and plenty of coastlines. If you're thinking about building a barndominium in Delaware, you'll want to read this guide first! In this guide, we will discuss many different things that go into building barndominiums in Delaware, as well as some of the pros and cons of this type of structure. We'll also give you some tips on how to choose your builder as well as how to secure insurance. So if you're ready to start planning your dream home, keep reading!
What is a Barndominium?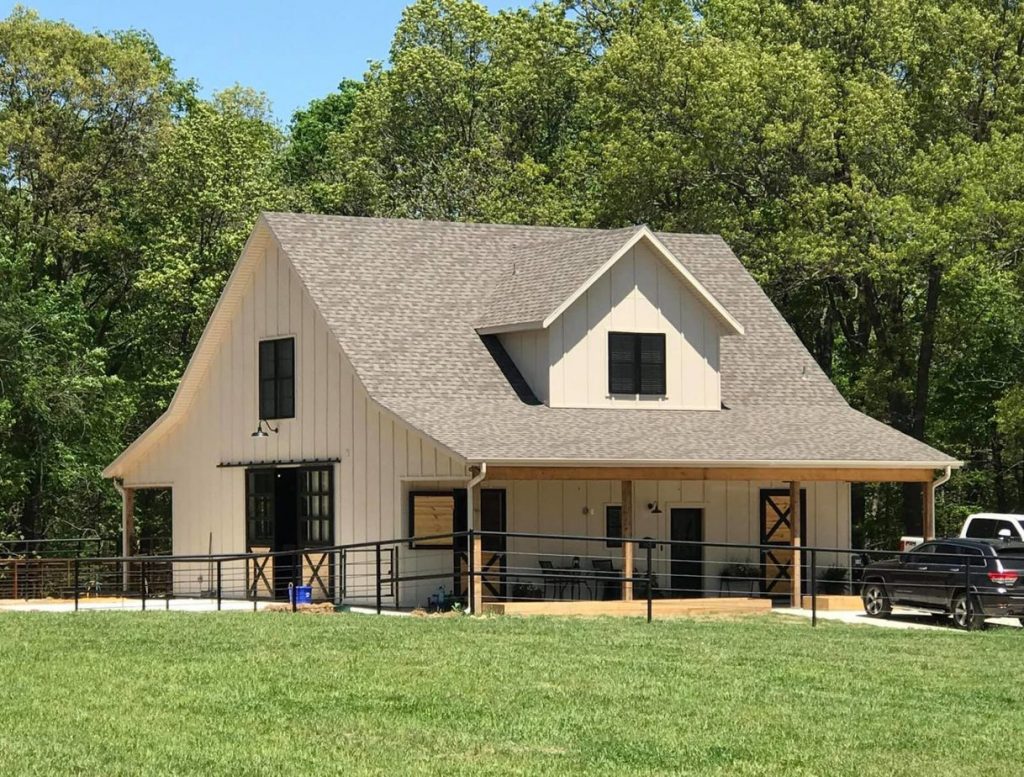 A barndominium is a type of home that is built with both living and working spaces. This type of home is becoming increasingly popular, especially in many states. Barndominiums are usually built on a large piece of property, which gives you plenty of space to build the home of your dreams.
There are benefits that come from building a barndominium and these include low cost, large floor plan options, and the ability to have your workshop attached to your home. Building a barndominium may be your answer to paying a lower cost for your home as well as convenience.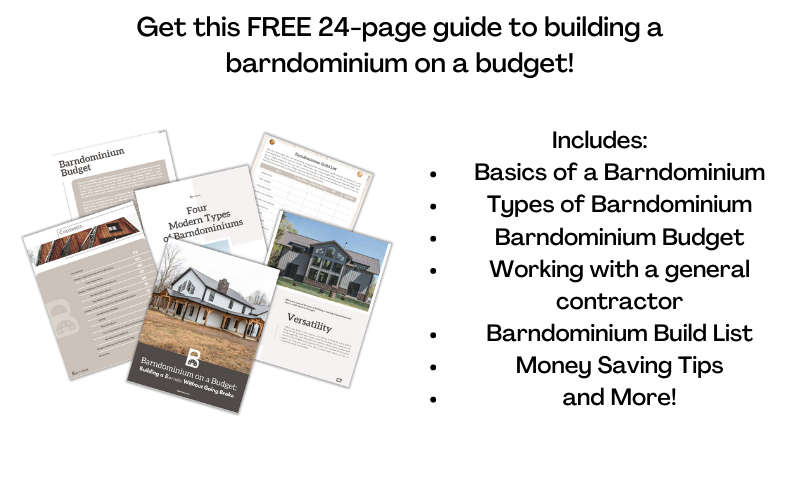 Choosing a Builder in Delaware
There are many builders in Delaware, so you should be able to find one that meets your needs. When choosing a builder, you should consider the following:
The size of the home you want to build
The type of home you want to build
The location of the property
The budget you have for the project
After you have considered these factors, you should be able to choose a builder in Delaware who can build the home of your dreams. There are a few builders in Delaware who build barndominiums:
Proud of their recent partnership with local Amish Tradesmen Coastal Homes and Designs now offers barndominium builds as part of their services. They value the cost-efficient builds that barndominiums offer for their customers and look forward to scheduling a consultation with anyone interested in building their own barndominium in Delaware.
Green Diamond Builders is a leader in the design and construction barndominiums. This builder can serve useful purposes for residential and commercial property owners. When looking for help they can provide you with much value out of the money you wish to put into a build. Check out their website to see their gallery and be sure to schedule a consultation with them to see if they are a good fit for your build.
If you want to work with an honest and dedicated company, look no further than The Amish Tradesmen. They have amazing reviews from customers who are just like you! As a small business, you get one on one care from the owners themselves. They guarantee that they will not rush through your build and give it the attention it deserves and needs. If you are looking for a smaller company that can give you and your build the attention you know it deserves then this is the builder that is best for you.
Barndominium Kits in Delaware
With a barndominium kit, you can get started on your barndominium as soon as the package arrives. The prefabricated metal poles fit together quickly and easily to create an instant structure that is ready for occupants. If you want to streamline the whole thing, consider finding a barndominium kit provider for your metal pole structure – they come with all necessary parts and materials so that getting started on it as soon as the package arrives which makes it easier than ever!
Using a barndominium kit under 50k or a barndominium kit under 100k can help you finish your project quicker and cheaper.
Check out these Barndominium Kit Providers:
Worldwide Steel Buildings: Manufacturing the world's toughest and most durable steel buildings. Purchasing a barndominium kit from Worldwide Steel buildings gives you the opportunity to ship directly to anywhere in the USA. Kits include everything you need from start to finish. If you are needing help with financing your barndominium build this barndominium kit provider has partnered with New Century Bank to help assist their customers with financing needs.
Green Building Elements: If you are looking to turn a warehouse into a home and office space then Green Building Elements has warehouse steel kits that you can structure with the fit floor plan to fit your business and family's needs. These kits offer you the ability to build a new home and office at a price that is affordable for your budget.
Barndominium Floor Plans in Delaware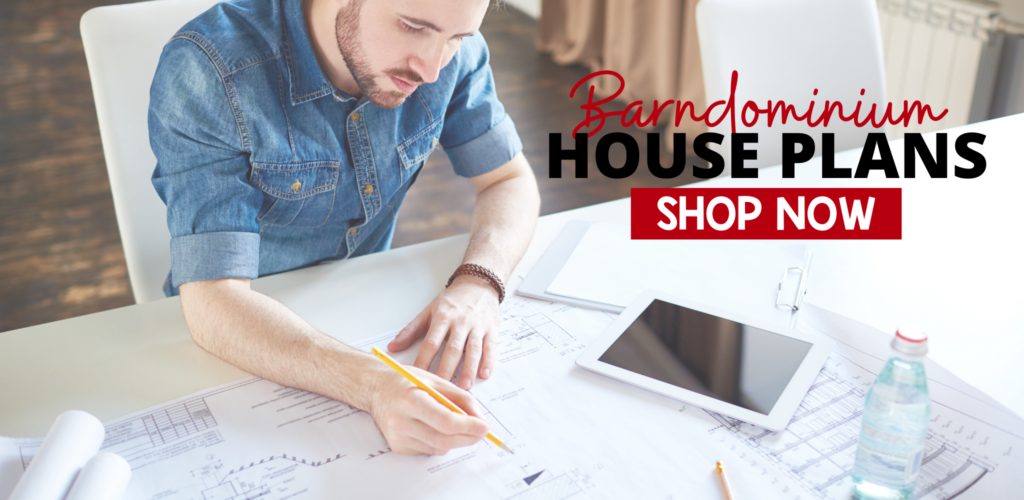 Benefits of Building a Barndominium in Delaware
A barndominium is a great way to have your own home and even business all in one! There are many benefits to building a barndominium Delaware or any state, including the following:
Versatile and can be used for a variety of purposes, such as a home, office, workshop, or storage space.
Less expensive to build than traditional homes.
It can be built quickly and easily.
Often built with high-quality materials that can last for many years.
It can be customized to meet your specific needs and preferences.
Provide a unique living experience that is different from traditional homes.
A great investment, as they often appreciate in value over time.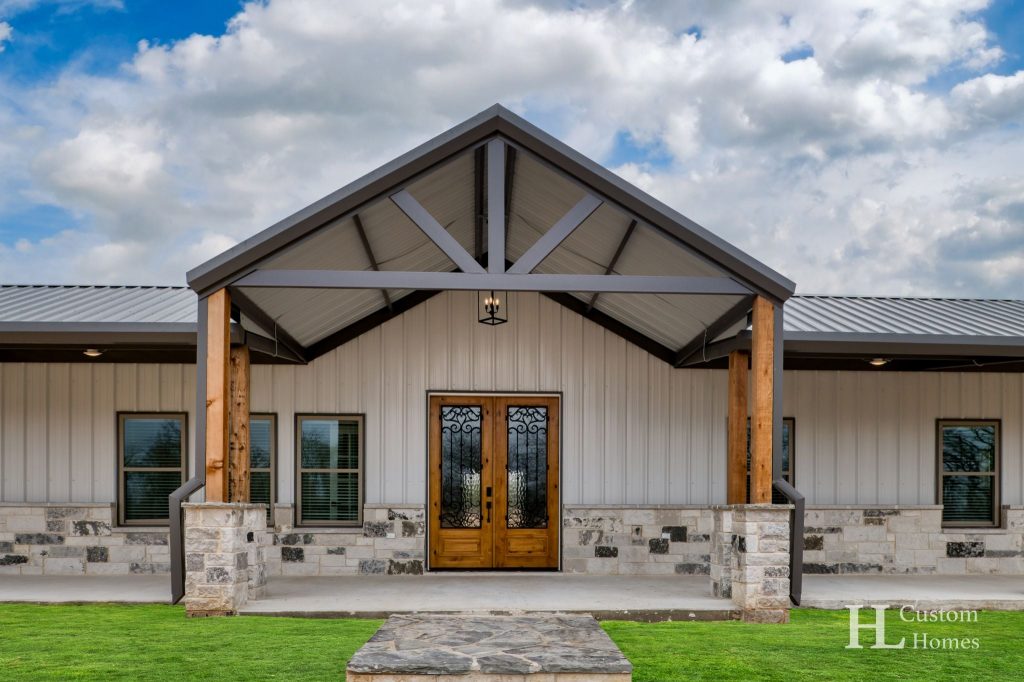 Is there anything better than having your own space? A place where you can relax in peace and quiet. If you're lucky enough to have found the perfect piece of land, why not consider building a barndominium? Barndominiums are gaining in popularity, and they offer many benefits that other types of homes do not.
How Much Does It Cost To Build a Barndominium in Delaware?
Building a barndominium can be an affordable option for those looking for living space in Delaware. There are many companies that can help you get started, and the process is not as complicated as you might think. By doing some research and getting estimates from a few different contractors, you can figure out what your budget should be. Remember to factor in all of the costs associated with building a barndominium, such as materials, permits, and labor. Once it's complete, you'll have plenty of room to entertain family and friends and see that building your dream home is actually obtainable!
Finding Barndominium Insurance in Delaware
When you build a barndominium in Delaware, you will need to purchase insurance for the home. There are many different types of insurance available, so you should be able to find a policy that meets your needs. The most common type of insurance for a barndominium is homeowner's insurance. This type of policy will protect your home from fire, theft, and other types of damage. You should also consider purchasing flood insurance if you live in an area that is prone to flooding.
Barndominium Financing in Delaware
When you build a barndominium in Delaware, you will need to finance the project. There are many different ways to finance a barndominium, so you should be able to find a financing option that meets your needs. The most common way to finance a barndominium is with a construction loan. A construction loan is a type of loan that is specifically for funding a construction project. This type of loan will usually have a higher interest rate than a standard mortgage, but it can be a good option if you do not have the cash to pay for the project outright.
One of the best resources for getting barndominium financing is by using BarndominiumLoans.com. They are a quote service that takes down your information and works behind-the-scenes with vetted lenders who are best for your location and financial situation.
Whether you have a perfect credit score or a subpar one, and whether you're located in South Carolina or South Dakota, you can submit your information to get a quote within 24-48 hours.
Barndominium Financing Request
Another option for financing a barndominium is to use a personal loan. A personal loan is a loan that is not specifically for a construction project. This type of loan can be a good option if you have good credit and can get a low-interest rate.
Also, look into barndominium kit providers, many of those have their own financing available.
Don't want all the hassle of building a barndominium from the ground up? Then you may want to buy an existing barndominium in Delaware! With our Barndominiums for Sale Marketplace, you can browse to your state and find a barndominium for sale near you.
The beauty of buying an existing barndominium is that it can be really easy to customize the floor plan to your liking. The previous owners' setup is just a starting point! Also, by buying a barndominium in Delaware, you bypass the potential troubles of the building process – delays, dealing with contractors and subcontractors, and city or county bureaucrats trying to make your build process a nightmare.
Don't delay – find a barndominium for sale in Delaware now!
Conclusion
The state of Delaware is known for its beautiful beaches and affordable homes. With so many people moving to this area, it's no wonder that families are desiring a home that allows them to live their lives the way they design them to be. One such way would be through building and designing your own barndominium.
If you are ready to start building the barndo of your dreams, check out our barndominium floor plans to help you create the barndominium of your dreams or use a barndominium design software program to help you plan out your space for your new home. When in the planning stages, be sure you also check out the barndominium financing and insurance options that are available. For more helpful tips, visit our FAQ barndominium section to get answers to all your barndo questions.