Building a Barndominium in Iowa is not as difficult as you might think. In fact, with the right planning and execution, it can be a relatively easy and enjoyable process. Here's what you need to know on how to build a barndominium in Iowa.
What is a Barndominium?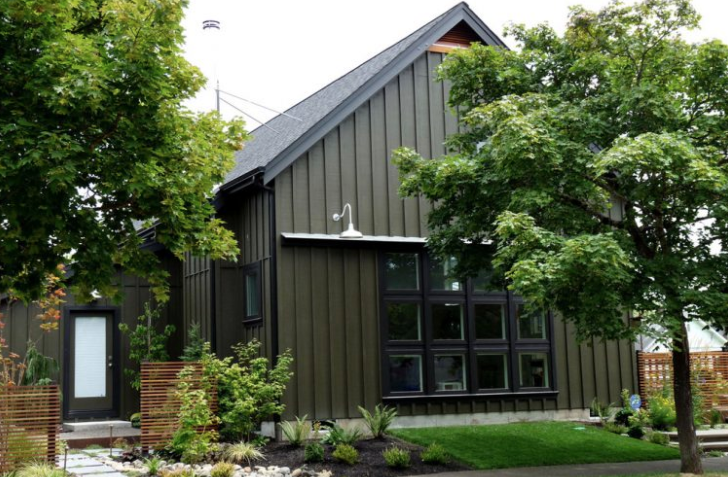 A barndominium is a type of home that combines traditional barn features with the amenities of a modern home. Barndominiums can be used for various purposes, including living quarters, storage, workshop space, etc. Building a barndominium in Iowa can be a great way to get the home of your dreams.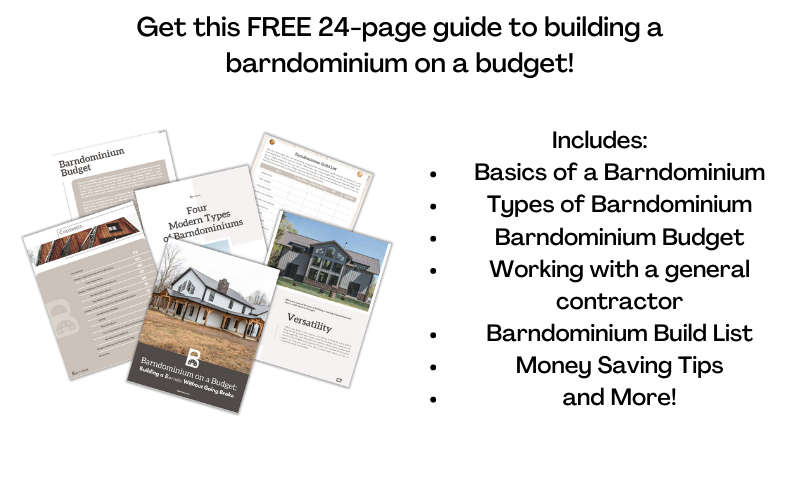 How To Build a Barndominium In Iowa
Doing it in Iowa, where land is both cheaper than you might expect, plentiful, and, if you want it to be, relatively distant from the claustrophobia of city life, gives more people access to the American Dream.
It's another advantage that Iowa is less precious about its building codes than some states, where you have to ensure whatever you build fits in with hundreds of years of an established aesthetic. Iowa cares less about that sort of thing and more about building codes that keep you safe and make you happy.
How much does it cost to build a Barndominium in Iowa?
When budgeting for a new build home, you usually calculate the cost per square foot and then multiply that by the number of square feet depending on your floorplan. That gives you your initial ballpark figure to get a project off the ground – before adding in electricity, water, sewage, insulation, AC, and any new furnishings you need to buy.
In fact, the initial budget probably helps you draw up your barndominium floorplan, because you can plan exactly what you can afford!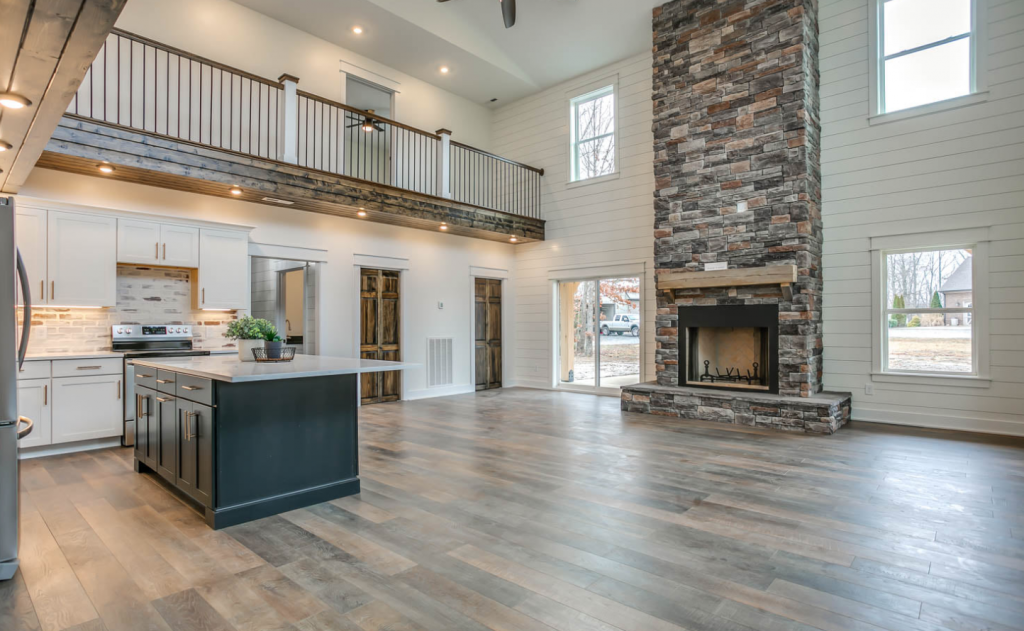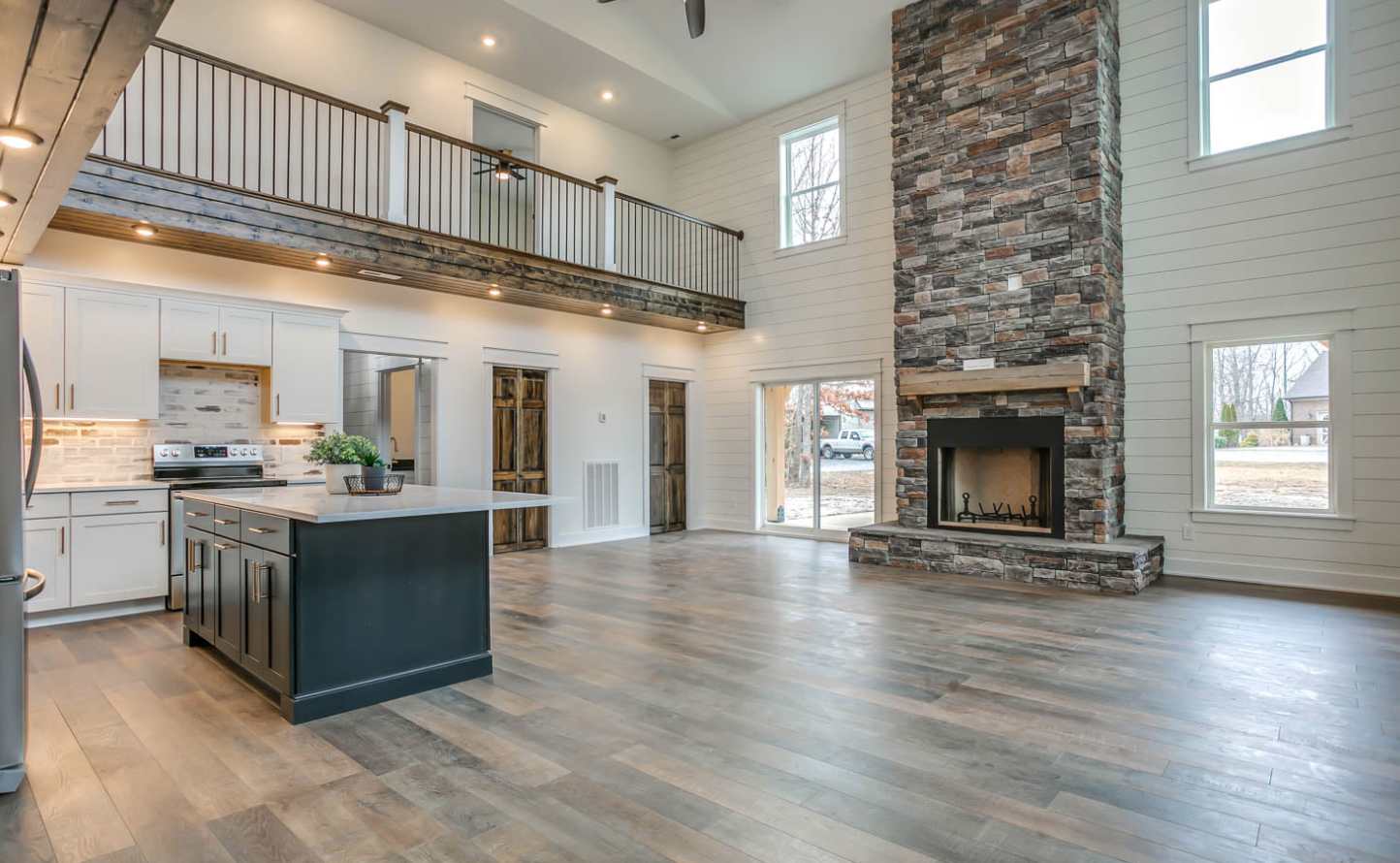 A traditional house in Iowa, to build from scratch would cost you between $200-$310 per square foot all told – including everything in the initial construction that you need to get the project up and running (but doesn't include those elements like electricity, cabinetry, furniture, etc.).
Building a barndominium in Iowa costs considerably less than that. It costs roughly $180-$310 per square foot. Up to $100 per square foot less than a traditional build. That translates several ways – square footage for your money, on the one hand, more available money to spend on the interior elements on the other, but perhaps most crucially, more opportunity for more people to build their own home in the first place.
Iowa offers land availability and lower costs to help you succeed in building a barndominium.
Do Barndominiums Hold Their Value?
One of the great things about barndominiums is that they typically hold their value very well. This is due to several factors, including the construction quality and the style's popularity. If you're thinking about building a barndominium in Iowa, you can rest assured knowing that your investment will be wise.
How To Find Barndominium Insurance in Iowa
When insuring your barndominium in Iowa, you'll need to find a policy that specifically covers this type of home. There are a few different ways to do this, including working with an insurance agent specializing in barndominiums or searching for a policy online. Make sure you compare quotes from multiple insurers to get.
Barndominium Financing in Iowa
One of the first things you'll need to do when building a barndominium in Iowa is to secure financing. There are different ways to finance a barndominium, including traditional bank loans, private loans, and more. Work with your lender to determine the best option for you.
One of the best resources for getting barndominium financing is by using BarndominiumLoans.com. They are a quote service that takes down your information and works behind-the-scenes with vetted lenders who are best for your location and financial situation.
Whether you have a perfect credit score or a subpar one, and whether you're located in South Carolina or South Dakota, you can submit your information to get a quote within 24-48 hours.
Barndominium Financing Request
Barndominium Builders in Iowa
When you start planning how to build a barndominium in Iowa, you'll need to find a builder specializing in this type of construction. There are a few different ways to do this, including searching online or speaking with local builders in your area. Once you've found a few potential builders, ask about their experience, pricing, and more. Here are a few to interview to see if these barndominium builders are a good fit for you.
Eastern Iowa Building, Inc has been a business since 2003. If you are looking for a family-owned business, you would love to know that Eastern Iowa is just that. Growing to be one of the largest independent dealers for Lester in the U.S. and a national award winner. Check out their work on their website and reach out to get on their schedule.
With an in-depth portfolio of projects to share, Pro-Line Building Company has the experience if you are looking for an expert in the trade of building barndominiums. From custom homes to workshops and agricultural builds, they have the experts that can truly help make your dream a home you'll love.
This company has been around since1947. Lester Building Systems has been delivering customers the peace of mind that comes from owning a barndominium. Your vision, combined with their design team and local experts collaborating together, can help bring your dream pole barn to life.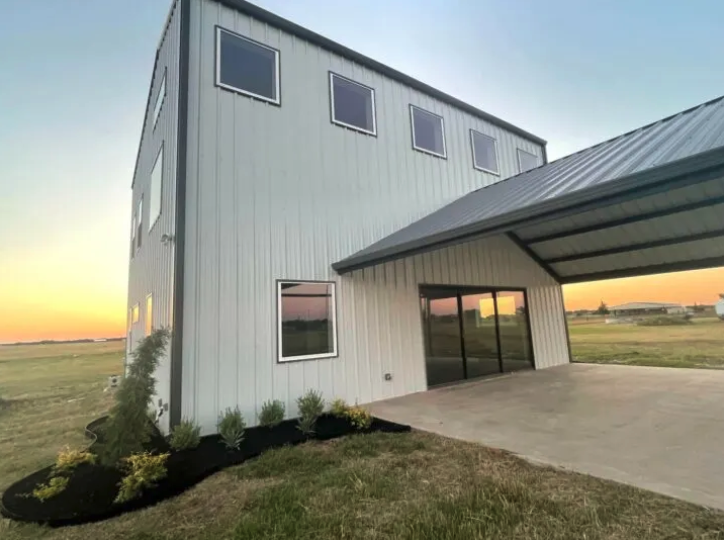 Barndominium Kit Providers in Iowa
If you're looking for a barndominium kit in Iowa, there are a few different places to look. There are a number of online retailers that sell barndominium kits, or you can speak with local builders in your area. Be sure to compare pricing and options from multiple providers before deciding.
Barndominium Floor Plans in Iowa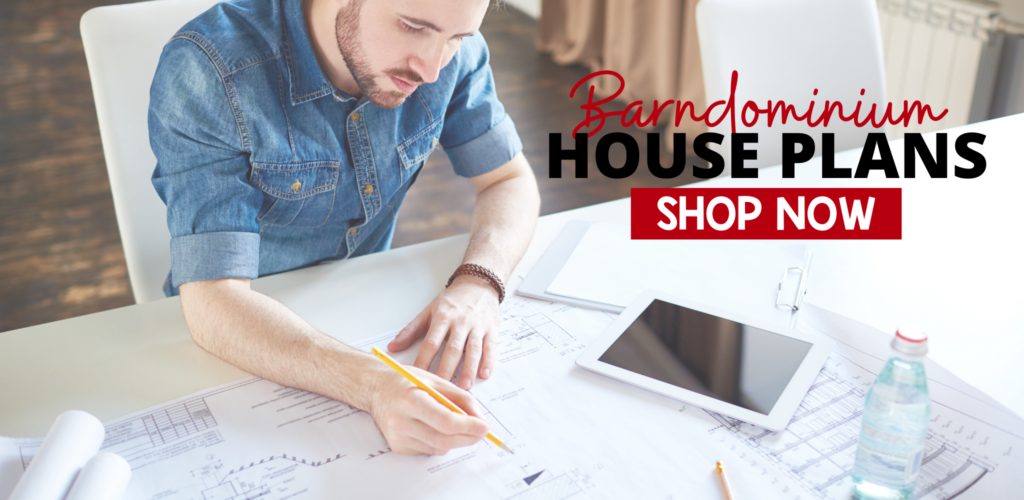 Don't want all the hassle of building a barndominium from the ground up? Then you may want to buy an existing barndominium in Iowa! With our Barndominiums for Sale Marketplace, you can browse to your state and find a barndominium for sale near you.
The beauty of buying an existing barndominium is that it can be really easy to customize the floor plan to your liking. The previous owners' setup is just a starting point! Also, by buying a barndominium in Iowa, you bypass the potential troubles of the building process – delays, dealing with contractors and subcontractors, and city or county bureaucrats trying to make your build process a nightmare.
Don't delay – find a barndominium for sale in Iowa now!
Conclusion
Building a barndominium in Iowa can be a great way to get the home of your dreams. With a little planning and execution, it can be a relatively easy and enjoyable process. If you would like even more helpful guides like this one, check out the rest of Barndos.com. You will find tips and tricks from the pros and other information to help you get started. Knowing everything you can about building a barndominium in Ohio is a great way to get a head start.
If you are ready to start building the barndo of your dreams, check out our barndominium floor plans to help you create the barndominium of your dreams, or use a barndominium design software program to help you plan out your space for your new home. When in the planning stages, be sure you also check out the barndominium financing and insurance options that are available. For more helpful tips, visit our FAQ barndominium section to get answers to all your barndo questions.