There's no doubt that barndominiums are becoming increasingly popular, especially in rural areas. But if you are researching about building a barndominium in Michigan the first thing you need to know is that there is no such thing as a "barndominium" zoning designation in Michigan.
In this ultimate guide on how to build a barndominium in Michigan, you will find tips and tricks on planning and obtaining insurance, as well as companies to reach out to when inquiring about help with building your own barndominium.
Building a Barndominium in Michigan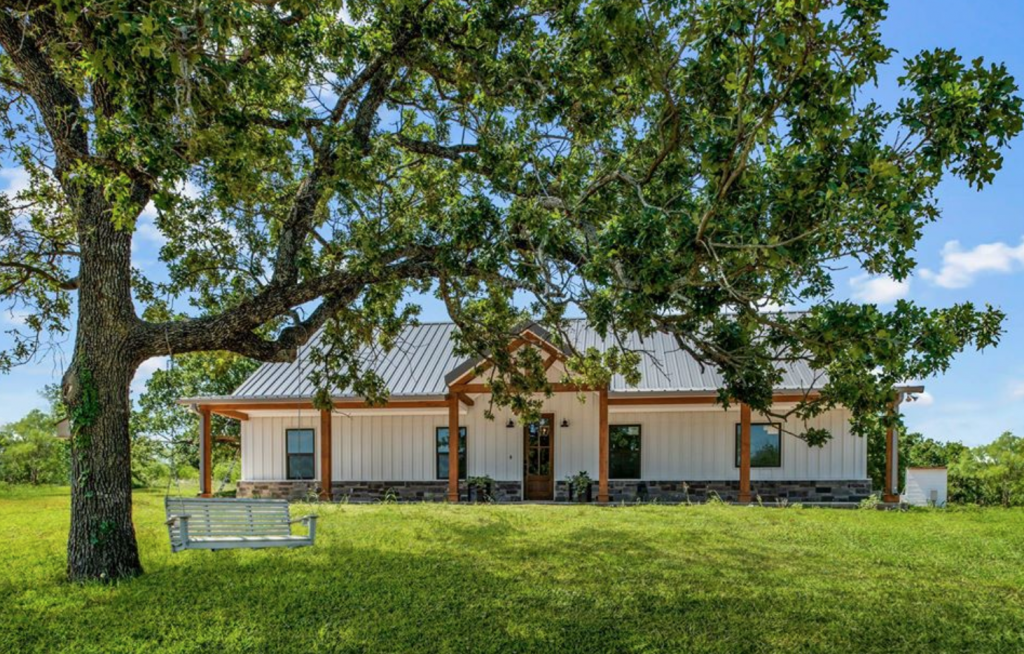 Building a barndominium in Michigan is possible, but it does require some careful planning and attention to detail. By following these tips, you can ensure that your project goes smoothly and that you end up with the home of your dreams.
Check with your local city to see what their specific requirements are for building a barndominium.
Make sure that you have the proper zoning permits before beginning construction.
Follow all of the building code requirements for your area.
Work with a qualified contractor who has experience building barndominiums.
Get insurance for your barndominium.
When you are in the process of building your Barndominium, planning will prove to be essential. It is important to source a dependable Michigan builder who will be able to complete the project to a high standard. You will find some in this article that you can reach out to.
What is a barndominium?
A barndominium is a type of dwelling that is built using metal or wood framing, instead of traditional stick-built construction. Barndominiums are usually designed to look like a barn, but can also incorporate other design elements such as porches and workshops attached.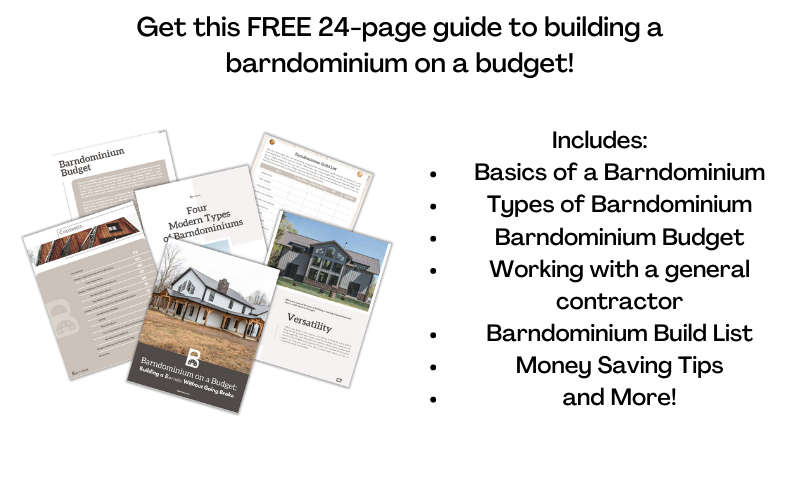 Benefits of Building a Barndominium in Michigan
There are many benefits to building a barndominium in Michigan. One of the most appealing aspects is the cost savings that can be realized by using metal or wood framing instead of traditional construction methods.
In addition, barndominiums offer a unique and stylish look that can set your home apart from others in the area. Building a barndominium is definitely the way to go if you want to make a statement with your home.
Another great benefit of building a barndominium in Michigan is the fact that they are extremely versatile. They can be used as primary residences, secondary homes, vacation properties, or rental units.
How much does it cost to build a Barndominium in Michigan?
Several factors will influence the total cost of building a Barndominium in Michigan. Overall, they offer a cheaper alternative to traditional housing due to the materials they are constructed from and how easy they can be to put together.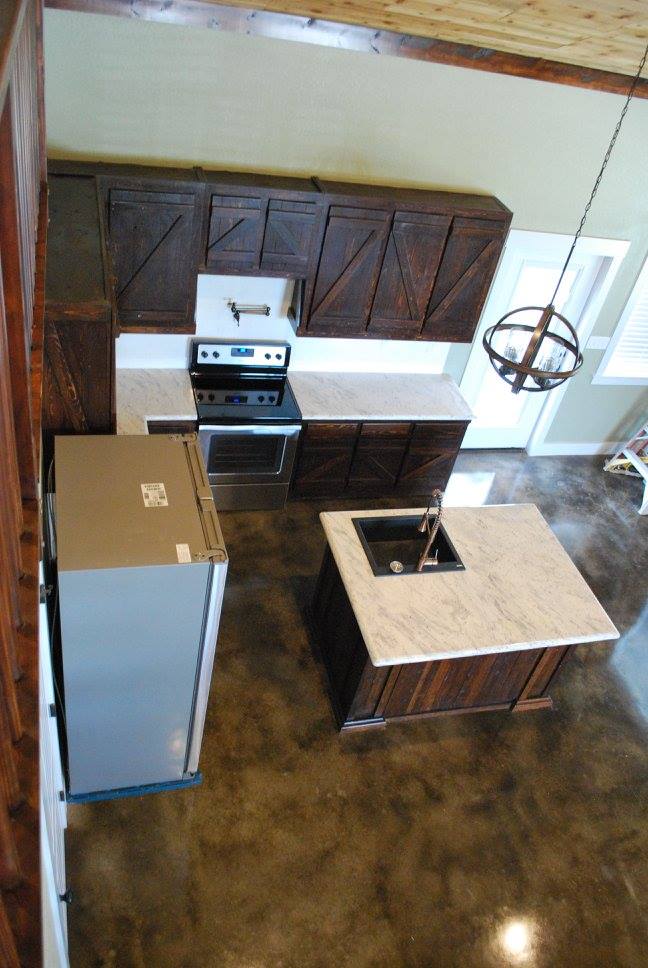 While a home in Michigan costs around $180 to $300 per square foot, the cost of building a Barndominium is likely cheaper at approximately $210 per square foot. As you can see, you could be saving a fair amount of money by building a Barndominium because the overall expense isn't likely to cost as much as conventional housing.
When planning your budget, you should also account for the cost of customizing your Barndominium. This is because while some people may seek cheaper options when it comes to interior decor, others may choose to spend a little more, so accommodating this in your budget will prove hugely beneficial.
Those who do not have lots of disposable income are likely to require financing to build their dream Michigan Barndominium, and there are many options available; just make sure that any loans you take out to cater to the demands of your project.
Barndominium Builders in Michigan
There are a few different builders in Michigan that specialize in building barndominiums. These builders have the experience and expertise necessary to ensure that your barndominium is built properly and to your specifications.
Michigan Barndominiums
Looking for a builder who can bring your vision to real life for your home, then check out Michigan Barndominiums. Michigan Barndominiums has been helping families find the perfect home for years. They are experts in all aspects of building, planning, and financing your next project – from start to finish!
Milmar Buildings
Milmar Buildings is happy to serve the state of Michigan in all the barndomium building needs. They offer competitive prices and provide a team like no other. You will love the fact that once you start your build with them, you become family. They strive to meet your satisfaction and will not stop until you are happy with each and every aspect of your new home. Looking for a builder to be on your side then reach out to them today.
Barndominium Kits For Sale
If you are interested in building a barndominium but don't want to hire a contractor, you can always purchase a barndominium kit.
Not located in Michigan but allows shipment for any barndominium kit purchased. Everything you need is delivered in the kit, including all supplies and materials. Check out all the kits they have available. Lots of different styles and options for your barndominium build.
Barndominium Floor Plans in Michigan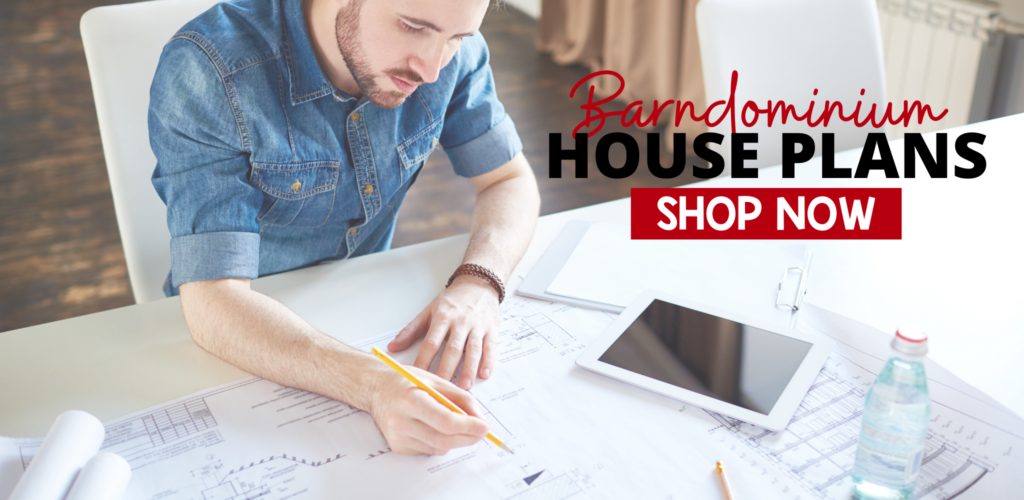 Financing a Barndominium in Michigan
One of the best resources for getting barndominium financing is by using BarndominiumLoans.com. They are a quote service that takes down your information and works behind-the-scenes with vetted lenders who are best for your location and financial situation.
Whether you have a perfect credit score or a subpar one, and whether you're located in South Carolina or South Dakota, you can submit your information to get a quote within 24-48 hours.
Barndominium Financing Request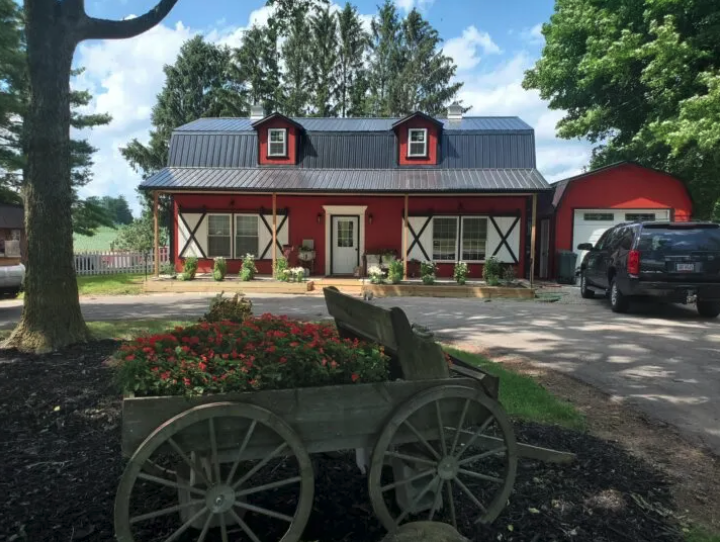 Financing a barndominium may require you to take out a loan from a bank to cover the cost of purchasing the land and any other expenses. Choosing a reputable bank will ensure that your needs are met with the loan you are provided with.
Barndominium Insurance in Michigan
Just like any other type of home, it is important to have adequate insurance coverage for your barndominium. There are a few things that you will need to know when shopping for insurance for your barndominium. Some policies will require receipts from all work done on your new home. So be sure you keep up with any receipts so you can provide those if needed by your insurance agent.
Don't want all the hassle of building a barndominium from the ground up? Then you may want to buy an existing barndominium in Michigan! With our Barndominiums for Sale Marketplace, you can browse to your state and find a barndominium for sale near you.
The beauty of buying an existing barndominium is that it can be really easy to customize the floor plan to your liking. The previous owners' setup is just a starting point! Also, by buying a barndominium in Michigan, you bypass the potential troubles of the building process – delays, dealing with contractors and subcontractors, and city or county bureaucrats trying to make your build process a nightmare.
Don't delay – find a barndominium for sale in Michigan now!
Conclusion
Building a barndominium in Michigan is possible, but it's important to do your research and be prepared for the challenges that come with building in this state. By following these tips, you can ensure that the process of building your barndominium is a success.
If you are ready to start building the barndo of your dreams, check out our barndominium floor plans to help you create the barndominium of your dreams or use a barndominium design software program to help you plan out your space for your new home. When in the planning stages, be sure you also check out the barndominium financing and insurance options that are available. For more helpful tips, visit our FAQ barndominium section to get answers to all your barndo questions.