Building a Barndominium in Minnesota can be a great way to have your own country home that is close to the city. There are many things to consider when building a barndominium, such as where to build it, what type of foundation to use, and what kind of materials to use. This guide will help you know where to start when it comes to building your own barndominium in Minnesota.
What is a Barndominium?
If you are wondering what exactly a barndominium is, it is a type of home that combines traditional barn features with the comforts of a modern home. Barndominiums can be used as primary residences, secondary homes, or even homes with a business attached to them. They are becoming increasingly popular in rural areas, as they offer a unique living experience and can be built to custom specifications.
Building a Barndominium in Minnesota
Barndominiums are being built across the US. And, yes, they can be built in Minnesota. However, laws regarding building and zoning will differ from state to state. So it's important to ensure you have everything in order before you start.
The land you choose to build on in Minnesota must be zoned for residential use. If you are looking at land that is further from a city, you will need to ensure you can access electricity and water. This is better in the long run as you won't have to be concerned about accessing utilities if the area is already suitable for residential use.
Due to its northern location, Minnesota often has winters that are incredibly cold with a lot of snowfall. Temperatures are known to reach as low as -10 degrees Fahrenheit, so your barndominium must be able to withstand severe temperature drops.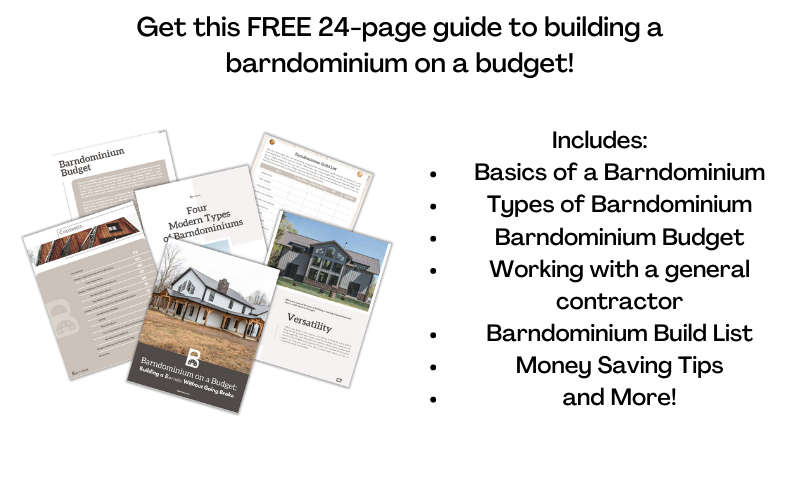 Barndominium Builders in Minnesota
If you are interested in building a barndominium in Minnesota, a few builders specialize in this type of construction. Here are a few companies to get you started:
Ram Buildings
Ram buildings Inc. is a specialist in post-frame buildings. When it comes to having experience and knowledge on building Barndominiums this company would be a great fit for anyone looking to build their first home. They are proud of the awards they received with the National Frame Builders Association for receiving the Building of the Year award!
Structural Buildings
Look at how wonderful the Barndominiums Structural buildings have built in their portfolio. They have the experience to back up their reputation and have been building structural buildings since 1985. Be sure to reach out and see what Structural Buildings options and designs are when it comes to building a barndominium in Minnesota.
Ameribuilt Buildings, Inc
Ameribuilt was founded by building veterans who are still proud to have a personal interest in the success of your project. Specializing in post-frame structural builds that apply their expertise to your decisions, resulting in a structure you will be proud to own for many years.
Barndominiums Kits in Minnesota
Barndominium kits are a great option in Minnesota. These are some great kit providers in Minnesota.
DC Builders
If you're looking for inspiration or a pre-designed building model, DC Structures offers dozens of kits that can be customized to match your style and taste. The complete design package arrives at the doorstep with everything needed in order to assemble an authentic barn-style structure.
Hansen Buildings
Hansen Buildings offers barndominium kits for the residential, barn, and even commercial. To get the best pricing options, visit their website and check out their pricing page. Hansen Buildings offers a variety of financing options to meet the unique needs of their clients. Depending on your financial needs, they are ready and willing to work with you.
Barndominium Floor Plans in Minnesota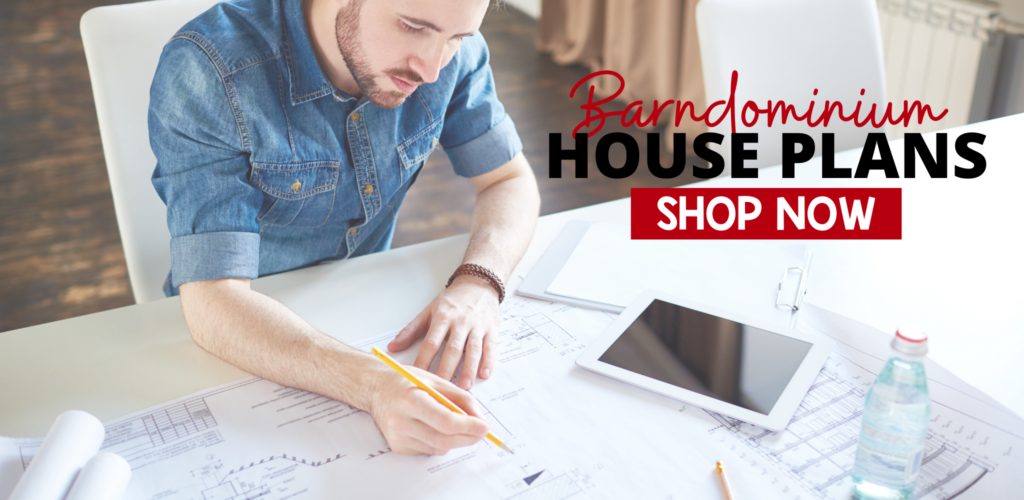 Barndominium Financing in Minnesota
One of the best resources for getting barndominium financing is by using BarndominiumLoans.com. They are a quote service that takes down your information and works behind-the-scenes with vetted lenders who are best for your location and financial situation.
Whether you have a perfect credit score or a subpar one, and whether you're located in South Carolina or South Dakota, you can submit your information to get a quote within 24-48 hours.
Barndominium Financing Request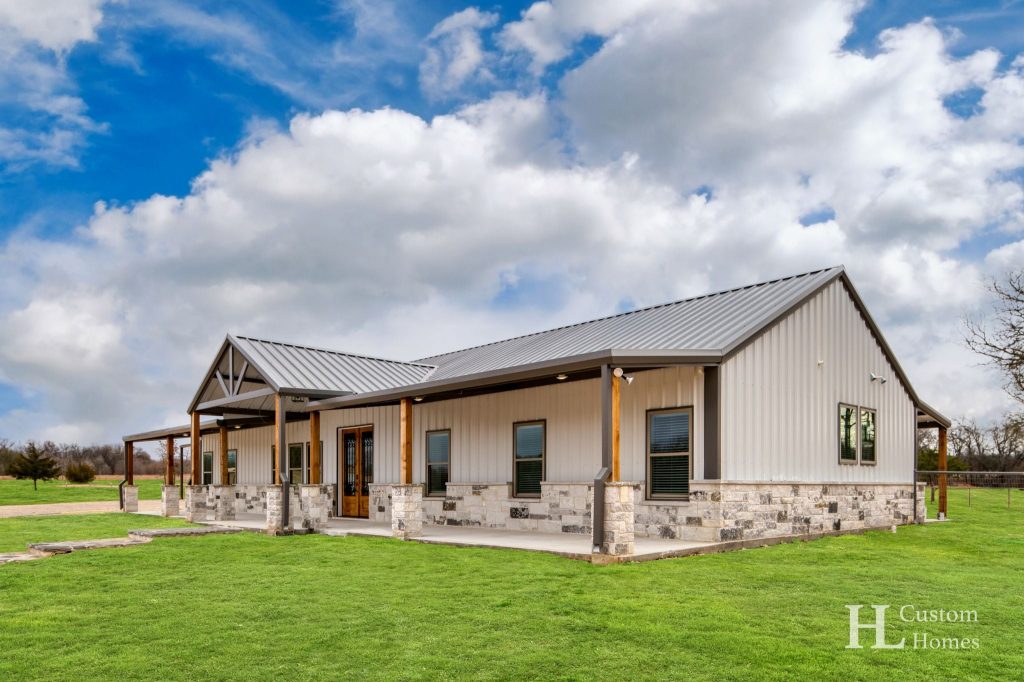 Barndominiums are becoming increasingly popular in Minnesota. Many people think that financing a barndominium must be difficult, but it does not have to be. There are a number of options available to those looking to finance their barndominium in Minnesota. With careful planning and execution, anyone can finance their dream barndominium in Minnesota.
Barndominium Insurance in Minnesota
Getting barndominium insurance can be challenging at times. It would be best to call around and see which ones offer the best policy for the price. Start with the current homeowner's insurance you have now. They might be able to adjust the policy you already have and start a new one to ensure your barndominium has the coverage you need.
How much does it cost to build a barndominium in Minnesota?
This depends on the size of the barndominium. They can start from as low as $40 per square foot. But this will vary depending on materials, complexity, labor, installing access to utilities, and purchasing the land. In Minnesota, the cost will vary. But, generally, a 2,000 ft will cost around $200 per square foot. You will need to factor in additional costs for utilities. As well as other features such as porches, garages, and loft space.
If you are ready to start building the barndo of your dreams, check out our barndominium floor plans to help you create the barndominium of your dreams or use a barndominium design software program to help you plan out your space for your new home. When in the planning stages, be sure you also check out the barndominium financing and insurance options that are available. For more helpful tips, visit our FAQ barndominium section to get answers to all your barndo questions.
Don't want all the hassle of building a barndominium from the ground up? Then you may want to buy an existing barndominium in Minnesota! With our Barndominiums for Sale Marketplace, you can browse to your state and find a barndominium for sale near you.
The beauty of buying an existing barndominium is that it can be really easy to customize the floor plan to your liking. The previous owners' setup is just a starting point! Also, by buying a barndominium in Minnesota, you bypass the potential troubles of the building process – delays, dealing with contractors and subcontractors, and city or county bureaucrats trying to make your build process a nightmare.
Don't delay – find a barndominium for sale in Minnesota now!