Building your own home can be incredibly rewarding and is completely attainable if you know what you're doing. However, many people have a hard time reconciling the cost and effort it takes for a project like this. That's why building a barndominium in Hawaii is such a great alternative for so many people.
Because building in Hawaii can be expensive no matter what, it's important to save money where you can. A barndominium in Hawaii could be the answer to your problem if this is a dream you want to achieve. To help you get started, we have laid out everything you need to know about building a barndominium in Hawaii.
What is a Barndominium?
A barndominium is a home built using the structure of a post frame building or pole barn. While these buildings are usually used for things like stables, warehouses, or shops, they can also be turned into beautiful homes. With some modifications and framing, you could end up with your dream home for a lot less money.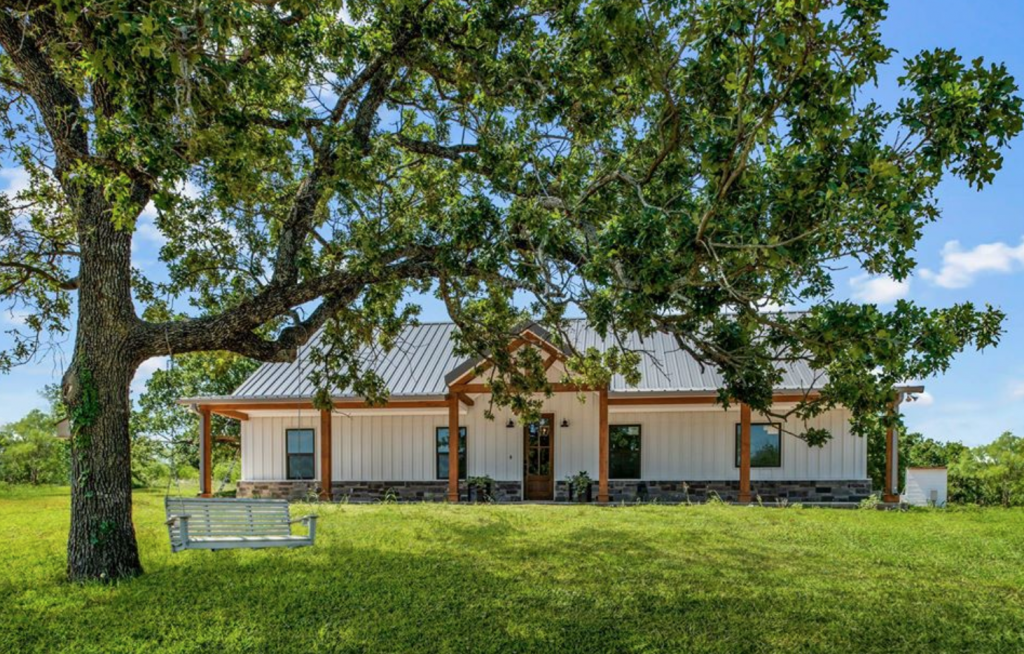 There are a lot of advantages to building a barndominium in Hawaii over a traditional home. One of the biggest ones is the fact that they are all steel, meaning they don't have a wood structure. This means there are fewer problems with rot and mildew, which can be an issue in a tropical climate like Hawaii.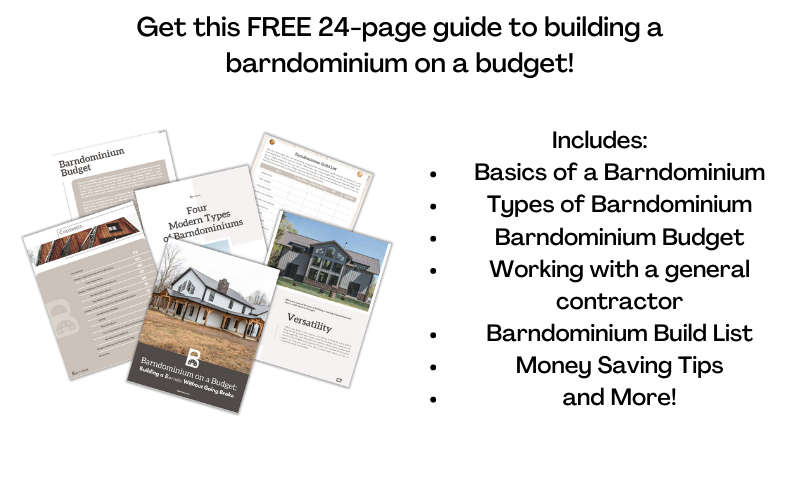 Can You Build a Barndominium in Hawaii?
In short, yes, you can build a Barndominium in Hawaii.
There is a significant precedent for building a Barndominium in Hawaii, with more and more people being drawn to the idea of building a natural-looking home in such an idyllic location.
Companies such as Country Wide Barns have started to offer customizable construction plans for Barndominiums across the United States, including Hawaii.
However, just because you can build a Barndominium in Hawaii does not mean that there aren't regulations surrounding the construction process.
Let's take a look at Hawaii's construction legislation to get a better picture.
How Much Does it Cost to Build a Barndominium in Hawaii?
We mentioned earlier that a Barndominium offers an advantage over conventional buildings in terms of cost.
Of course, the cost of building a Barndominium anywhere will vary depending on the square footage of your build and the materials you choose to incorporate into the structure.
However, thanks to the introduction of Bill 7, which was passed in 2019 with the aim of addressing the lack of affordable housing in Hawaii, building your Barndominium might be even less expensive than you anticipated!
Under Bill 7, residents who build property on lots smaller than 20,000 square feet will be eligible for financial incentives. This can vary from property to property, but incentives can take the form of a reduction or waiving or building permit fees, or exemption from property taxes.
Building a Barndominium in Hawaii: Other Legislation
The other legislation that was introduced in 2019 is Bill 79, which sets out some restrictions regarding the maximum percentage of a plot of land that a property can take up.
This legislation specifically targets large dwellings, or 'Monster Homes,' which the average Barndominium probably wouldn't classify as. However, some Barndominiums can surpass 4,000 square feet, so if you are planning on building a large-scale Barndominium, it's worth knowing about these regulations, too.
According to Bill 79, new buildings cannot take up more than 70% of the plot on which they are built.
Additionally, the bill outlaws constructions that could have the effect of raising the ambient temperature in the surrounding area. This includes any building with more than 75% asphalt or concrete coverage, which would be very atypical for Barndominiums in any case, but is still worth bearing in mind.
Any building over 15 feet in height must be positioned further than 8 feet from the property boundaries.
Restricted Materials
What we can deduce from the regulations outlined in these bills is that Hawaii's property legislation is mostly Barndominium-friendly.
You will, however, need to ensure that all of the materials you are using in the construction of your new Barndominium are compliant with Hawaii's environmental policies.
In order to preserve Hawaii's environment and ecosystems, Hawaii has a list of restricted plant materials. Most plant materials brought into Hawaii from the mainland U.S. are subject to inspection before they can officially be imported onto the Islands. This is a standard procedure designed to check for the presence of any pests, soil, or signs of disease.
Non-restricted materials usually do not need a permit or a period of quarantine, as long as they are soil and insect-free and do not display any indications of disease.
However, plant materials on the restricted list require a pre-arranged permit prior to importation.
Before you and/or your plant materials arrive in Hawaii, you will be issued with a form on which you should declare any agricultural materials, including non-restricted and restricted items.
Upon arrival, plant materials must be declared at the Agricultural Inspection Counter. At this point, any untreated, restricted materials may be taken in for a period of quarantine.
The reason we mention this is that there are a couple of materials on Hawaii's list of restricted plant matter that could factor into the construction of your Barndominium.
Any plant material that is classified as a type of grass will need to be declared and potentially quarantined in the absence of a certificate of treatment. Bamboo comes under this category, which could have implications for Barndominium construction since people who opt for a Barndominium dwelling are also likely to opt for eco-friendly, sustainable materials such as bamboo.
Parts of pine plants are also on the restricted list, which means that untreated pine wood may also need to be quarantined before it can be brought into Hawaii.
To avoid your building materials being quarantined or denied entry on arrival, you should make sure that you have completed the requisite forms and labeled your materials correctly. You must also ensure that any materials on the restricted list are shipped with their certificate of treatment.
Barndominium Builders in Hawaii
Ohana Steel Buildings
When it comes to building a barndominium in Hawaii, you want the very best help you can get. Ohana Steel Buildings is a great option due to their experience and familiarity with the area. Building in Hawaii can be difficult and you want to be sure you have a builder on your side who knows the region.
Because of Ohana Steel Buildings' experience and knowledge of the state, they can help you every step of the way. There are many restrictions and zoning laws in Hawaii and you need to abide by all of them. Having this team at your disposal will help make the process go smoothly and keep you on track.
Sun West Builders
Sun West Builders specializes in building steel structures and is a great choice for building your barndominium in Hawaii. They can work with you to create something unique and practical that will suit all your needs. With the right expertise, building a barndominium in Hawaii doesn't have to be difficult.
Sun West Builders will help you come up with the right design for your plot of land. They will also work within the zoning laws and general restrictions of your area so you can build safely. Adhering to the laws and having a knowledgeable team beside you can save you money and headaches in the long run.
Barndominium Kits in Hawaii
A barndominium kit is a great option when it comes to building your new home. This option allows you to keep the cost down as well as work at your own pace. When you order a kit everything is delivered right to your property and you can then hire someone to assemble it at your own pace.
R&M Steel Company
Getting the right kit for your barndominium in Hawaii is essential to the success of your project. However, it can also be very difficult due to the location. That's why working with a company like R&M Steel Company can make the whole process much easier.
R&M Steel Company regularly ships barndominium kits to Hawaii and they know how to streamline the process. This makes the whole project less complicated and ensures that you get the best kit for your needs. By working with an experienced kit company, you can be certain that your kit will get to your build site intact.
American Pole Barn Kits
American Pole Barn Kits is one of the leading providers of kits for barndominiums in Hawaii. They work with clients on the islands all the time and have delivered kits to remote locations and heavily populated ones. This makes them a great choice if you are using a kit for your barndominium in Hawaii.
American Pole Barn Kits has a wide variety of available designs and will have something for everyone. No matter what kind of barndominium in Hawaii you want to build, they offer a kit to make it happen. This, combined with their expertise, makes them a good option for a kit build in the state of Hawaii no matter where you're building.
Barndominium Floor Plans in Hawaii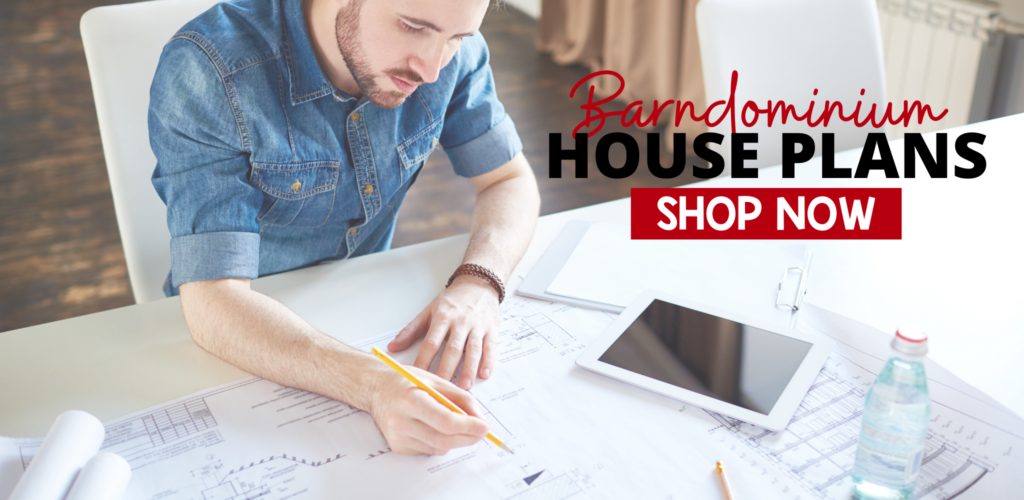 Barndominium Financing in Hawaii
You may have to get financing for your barndominium in Hawaii and, unfortunately, this can be difficult. It is tough to get a construction loan no matter where you are building but in Hawaii, your options can be limited. One of the best ways to mitigate this is to contact other barndo owners in the state.
One of the best resources for getting barndominium financing is by using BarndominiumLoans.com. They are a quote service that takes down your information and works behind-the-scenes with vetted lenders who are best for your location and financial situation.
Whether you have a perfect credit score or a subpar one, and whether you're located in South Carolina or South Dakota, you can submit your information to get a quote within 24-48 hours.
Barndominium Financing Request
You can also be sure to have a detailed construction plan as you move forward. Having a floor plan ready to go and an experienced builder picked out will help your chances. The most important thing is to be as prepared as possible when meeting with a loan officer.
Barndominium Insurance in Hawaii
You will also have to get insurance for your barndominium in Hawaii. This, just like with financing, can also be slightly difficult if you don't know where to start. However, there are ways you can give yourself the best chance of finding a good policy that will protect you and your home.
During the build process, keep track of all your expenses so you know what you put into the home. Then, when it is done, have the home appraised by a professional appraiser who knows unique homes. Using this information, you can work with an insurance agent to get the best possible coverage for your home.
Don't want all the hassle of building a barndominium from the ground up? Then you may want to buy an existing barndominium in Hawaii! With our Barndominiums for Sale Marketplace, you can browse to your state and find a barndominium for sale near you.
The beauty of buying an existing barndominium is that it can be really easy to customize the floor plan to your liking. The previous owners' setup is just a starting point! Also, by buying a barndominium in Hawaii, you bypass the potential troubles of the building process – delays, dealing with contractors and subcontractors, and city or county bureaucrats trying to make your build process a nightmare.
Don't delay – find a barndominium for sale in Hawaii now!
Conclusion
Building a barndominium in Hawaii can be an incredibly rewarding project if you know how to get started. The amazing climate and fantastic location can help make your barndo your dream home. If you would like more information on how to make your barndominium project a success, check out the rest of Barndos.com for more helpful guides.
If you are ready to start building the barndo of your dreams, check out our barndominium floor plans to help you create the barndominium of your dreams or use a barndominium design software program to help you plan out your space for your new home. When in the planning stages, be sure you also check out the barndominium financing and insurance options that are available. For more helpful tips, visit our FAQ barndominium section to get answers to all your barndo questions.