Building your own home is an exciting prospect that many people dream about. However, if you have ever looked into what a project like this costs, you may have been turned off. That's why building a barndominium in Missouri is such a fantastic option.
This guide has laid out everything you need to know about building a barndominium in Missouri. By understanding what it takes to get something like this going, you can decide if it is right for you. There are many aspects of a project like this, and being as prepared as possible is incredibly important.
What is a Barndominium?
A barndominium is a home built using the structure of a post frame building or metal pole barn. While these buildings are usually reserved for industrial applications like barns or stables, they also make great homes. With a little bit of modification and imagination, you can create something, unlike any other house.
There are many advantages to building a barndominium in Missouri. One of the most important advantages is the fact that they are much cheaper to build than traditional homes. They are also incredibly quick to build and can be erected in about half the time of a regular house.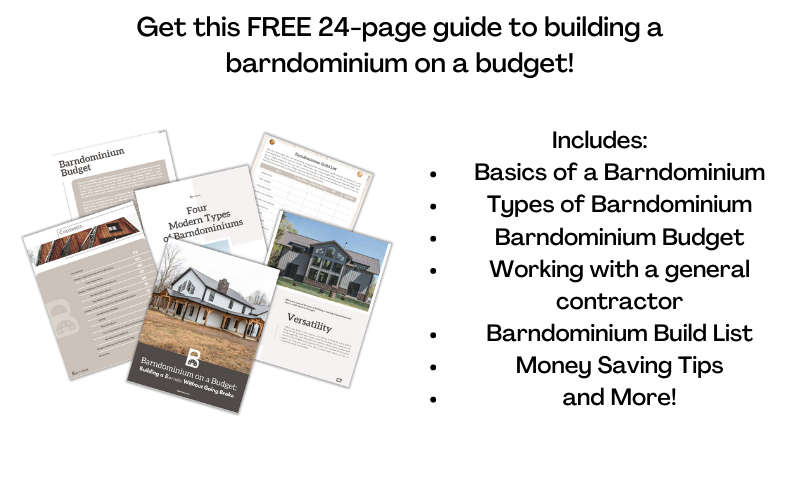 Builders in Missouri
CKR Pole Buildings
CKR Pole Buildings is a pole barn builder that focuses intensely on quality. They work hard to never compromise on any aspect of your build so you can be sure it will hold up. They truly believe that your building is as important as if it was their own, and they want to ensure a good product.
One of the aspects of CKR Pole Building's philosophy that most people are happiest with is their attention to detail. They want to make sure that you are able to get the perfect final product. They will work with you every step of the way to get you the home you have been dreaming of.
JC Pole Barns
The crew at JC Pole Barns is dedicated to helping you build your dream barndominium in Missouri. With years of experience and a commitment to their clients, they will work with you through every single step. They are a great choice if you are looking for a partner in your barndominium build.
JC Pole Barns has built thousands of buildings in over 20 states in their 15 years in business. Because of this varied experience, they know everything there is to know about the process. They want to ensure that you are thrilled with the product and get the perfect barndominium in Missouri.
Barndominium Kits in Missouri
A barndominium kit is a great option when it comes to building your new home. This option allows you to keep the cost down as well as work at your own pace. When you order a kit everything is delivered right to your property and you can then hire someone to assemble it at your own pace.
Worldwide Steel Buildings
Worldwide Steel Buildings is one of the leading manufacturers of barndominium kits. They offer a wide variety of designs and will work with you to make sure you get what you are looking for. They will ship the kit directly to your build site so you can start working on it immediately.
Worldwide Steel Buildings also has a 3D Building Designer tool that you can use to create a custom kit. This is one of the best things you can use for your barndominium in Missouri. This tool allows you to get everything you want for your barndominium without making compromises.
Perka Building Frames
Perka Building Frames prides themselves on offering a stress-free solution for your barndominium in Missouri. They want to help you get everything you want for your home without having to worry about the ins and outs. Since 1981, they have been helping people like you get the home of their dreams.
The mission statement at Perka Building Frames is to offer strong, affordable, flexible, easy, and resilient kits. This means that they will be sure to get you everything you need in one neat package. This kind of commitment to quality and service makes them a great choice for your barndominium in Missouri.
Barndominium Floor Plans in Missouri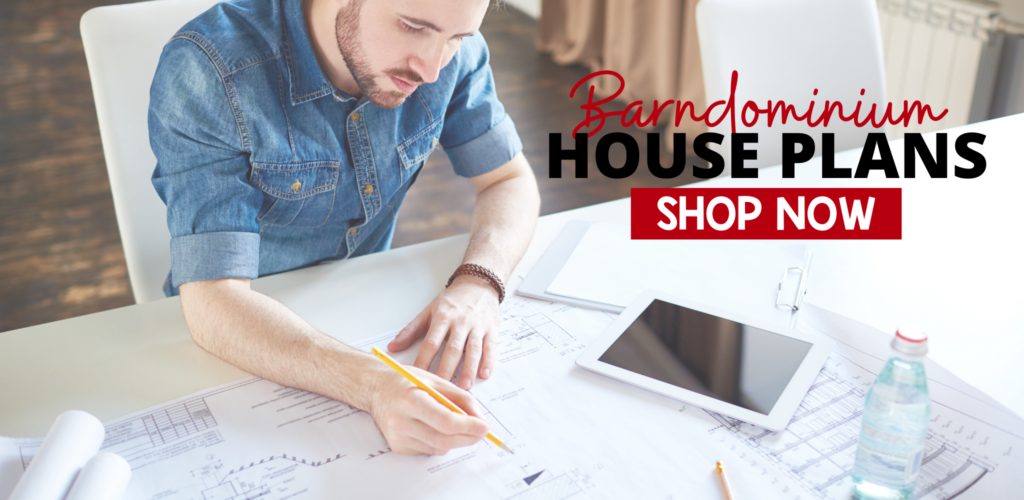 Barndominium Financing in Missouri
You will have to get financing for your barndominium in Missouri, just like with any other home. However, getting financing for any type of alternative home can be difficult. Fortunately, there is a process you can go through to give yourself the best possible chance at success.
One of the best resources for getting barndominium financing is by using BarndominiumLoans.com. They are a quote service that takes down your information and works behind-the-scenes with vetted lenders who are best for your location and financial situation.
Whether you have a perfect credit score or a subpar one, and whether you're located in South Carolina or South Dakota, you can submit your information to get a quote within 24-48 hours.
Barndominium Financing Request
Before you start shopping for a construction loan, be sure you have a detailed construction plan. This will help ensure that the lender knows your plans and how you will accomplish them. Having as much information as possible for them to look through will be your best bet for getting a loan on your barndominium in Missouri.
Barndominium Insurance in Missouri
You will also have to get insurance for your barndominium in Missouri, just like any other type of home. Getting barndominium insurance can also be tricky due to the unique nature of the build. However, by being prepared, you can find a policy that will work for you and your investment.
To get the best coverage for your barndominium in Missouri, keep track of your expenses throughout the build. Then, get a professional appraiser to value the home. Using this information, work with an insurance agent who is familiar with alternative housing to find the best possible policy.
Cost of Building a Barndominium in Missouri
Building a barndominium in Missouri is quite a bit cheaper than a traditional home. For example, building a traditional house in Missouri costs around $300 per square foot. With this money, you will only be getting the basic structure and none of the custom features you probably want.
When building a barndominium in Missouri, though, the price will end up being much less. Most barndominiums can be built for around $220 per square foot. This puts the final price at around half what it would cost to build a traditional home.
Don't want all the hassle of building a barndominium from the ground up? Then you may want to buy an existing barndominium in Missouri! With our Barndominiums for Sale Marketplace, you can browse to your state and find a barndominium for sale near you.
The beauty of buying an existing barndominium is that it can be really easy to customize the floor plan to your liking. The previous owners' setup is just a starting point! Also, by buying a barndominium in Missouri, you bypass the potential troubles of the building process – delays, dealing with contractors and subcontractors, and city or county bureaucrats trying to make your build process a nightmare.
Don't delay – find a barndominium for sale in Missouri now!
Conclusion
If you would like even more helpful guides like this one, be sure to check out the rest of Barndos.com. You will find tips and tricks from the pros and other information to help you get started. Knowing everything you can about building a barndominium in Missouri is a great way to get a head start.
Be sure to check out our barndominium floor plans to help you create the barndominium of your dreams or use a barndominium design software program to help you plan out your space for your new home. When in the planning stages, be sure you also check out the barndominium financing and insurance options that are available. For more helpful tips visit our FAQ barndominium section as well to get answers to all your barndo questions.