Building a custom home is something that everyone dreams about, and few actually achieve. If you have ever looked at the cost and effort involved with a project like this, you know the reasons, that's why building a barndominium in Ohio is such a great alternative to a traditional home.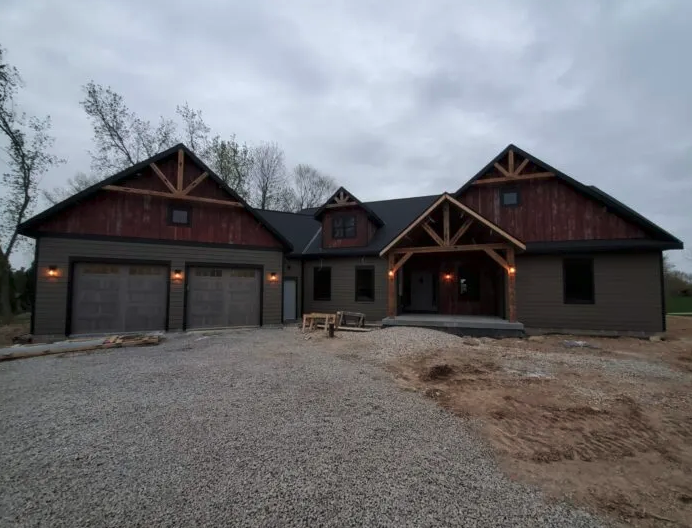 This guide has laid out everything you need to know about building a barndominium in Ohio. By understanding what a project like this involves, you can give yourself the best chance at success. Being informed is the best tool in your toolbox for a custom home build project.
What is a Barndominium?
A barndominium is a home built using the shell and frame of a post frame building or pole barn. These types of buildings are usually reserved for things like stables or warehouses for agricultural purposes. However, with a little bit of modification and an eye for design, they can be turned into beautiful custom homes.
There are many benefits to building a barndominium in Ohio and many reasons to choose one for your build. Perhaps the biggest benefit is the fact that they cost significantly less to build than a traditional home. If you have been turned off by the price of a home build, a barndominium in Ohio could be the answer.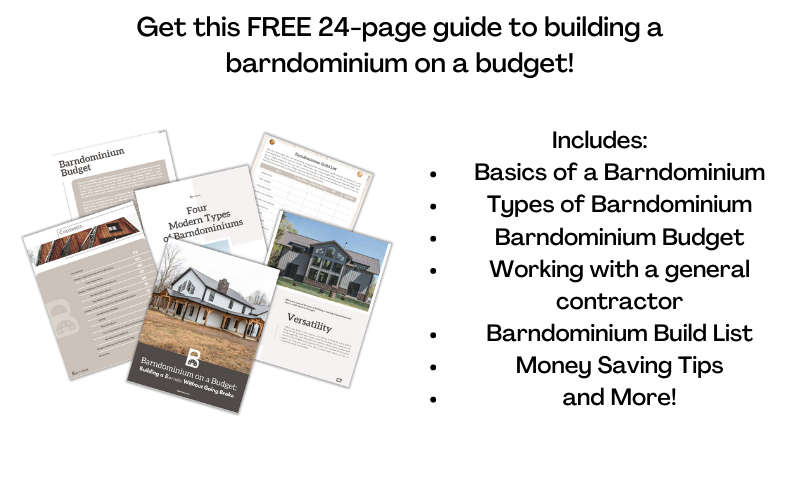 Builders in Ohio
Jordan Homes
Jordan Homes is one of the premier builders you can choose from for your barndominium in Ohio. They have built barndos all over the state and are dedicated to serving their customers efficiently and effectively. They have a large team of experts that are standing by to help you with your building project.
Jordan Homes has over 20 years of experience that they can use to help you with your barndominium in Ohio. They offer services for the entire process of building your barndo from financing to final construction. They focus on you as the client and will give you the best possible service to make the process easy.
Avodah Contractors
Avodah Contractors is a family-owned business operating in Ohio that offers complete barndominium construction services. Their team of professionals is dedicated to bringing you the best possible experience for your build. If you are new to the world of home construction, they are a fantastic option for your project.
One of the main philosophies behind Avodah Contractors' business is investing in their community. They believe that helping people build their dream homes makes the world a better place. This makes them a great option if you are looking for a builder that will be on your side every step of the way.
Barndominium Kits in Ohio
A barndominium kit is a great option when it comes to building your new home. This option allows you to keep the cost down as well as work at your own pace. When you order a kit everything is delivered right to your property and you can then hire someone to assemble it at your own pace.
Back Forty Building Company
The team at Back Forty Building Company is committed to the barndominium lifestyle. They offer barndominium kits, designs, and materials, and they also live in barndominiums themselves. This gives them a unique perspective on your project, which can help things go as smoothly as possible.
At Back Forty Building Company, they have a focus on innovation when it comes to their buildings. If you want a custom-made kit to your specs, they are a great choice. They will be more than happy to help you create something unique and true to your vision of your home.
Country Wide Barns
Country Wide Barns is a leading manufacturer and designer of barndominium kits. They are a national company, which makes them a great choice for your barndominium in Ohio. They have a large network of designers and builders that can be behind you and your quest to build a beautiful custom home.
Country Wide Barns has a wide variety of prefabricated designs for you to choose from as well. These are a great option if you want to make your barndominium in Ohio build as simple as possible. They will be delivered straight to your build site so you can work on it as soon as possible.
Barndominium Floor Plans in Ohio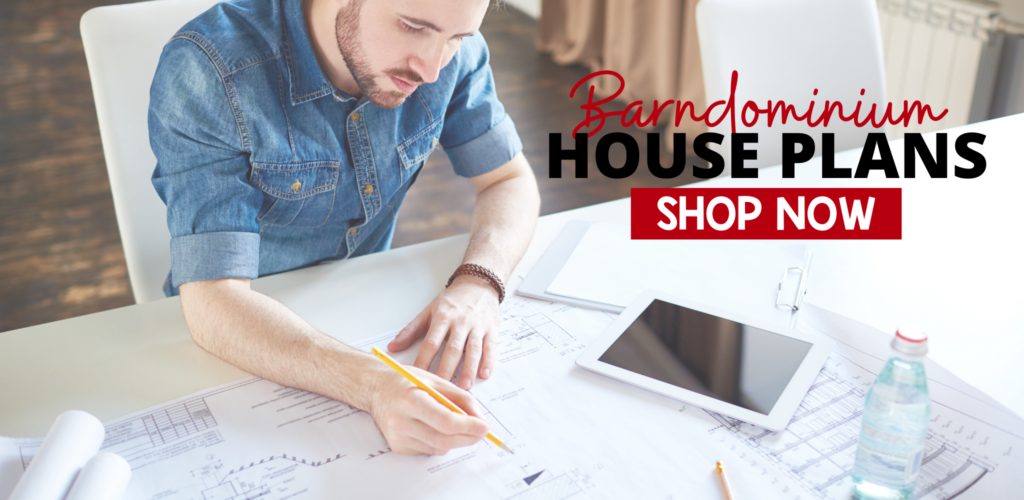 Barndominium Financing in Ohio
You will have to get a construction loan for your barndominium in Ohio just like any other home build. The issue, though, is that it can be difficult to find a lender for an alternative home. To give yourself the best chance at success, ensure you are as prepared as possible when shopping around.
One of the best resources for getting barndominium financing is by using BarndominiumLoans.com. They are a quote service that takes down your information and works behind-the-scenes with vetted lenders who are best for your location and financial situation.
Whether you have a perfect credit score or a subpar one, and whether you're located in South Carolina or South Dakota, you can submit your information to get a quote within 24-48 hours.
Barndominium Financing Request
Have a detailed construction plan ready when you meet with a potential lender. Know who you are going to hire to do the work and where you are going to build. This will ensure that the lender will be comfortable with the process and will know that you are ready to go.
Barndominium Insurance in Ohio
You will also have to get insurance for your barndominium in Ohio. Insurance is the best way to protect your investment as well as your family and yourself. Unfortunately, finding a company that will know how to cover your barndominium in Ohio can also be difficult.
To help offset this, keep track of all your expenses during the building process. Then, get the home evaluated by a professional home appraiser once it is done. Using this information, work with an insurance agent to find a policy covering your barndominium in Ohio and keeping you and your investment safe.
Cost of Building a Barndominium in Ohio
Building a barndominium in Ohio is incredibly desirable because it is inexpensive. For example, building a traditional home in the state costs around $210 per square foot. It should be noted that this figure is only for the structure and will not include any furnishings or finishing work.
On the flip side, it costs around $180 per square foot to build a barndominium in Ohio. When you spread this out over a 2,000-square-foot home, you can end up saving a lot of money. This gives you money left over for all the custom features you would want out of a home-build project.
Don't want all the hassle of building a barndominium from the ground up? Then you may want to buy an existing barndominium in Ohio! With our Barndominiums for Sale Marketplace, you can browse to your state and find a barndominium for sale near you.
The beauty of buying an existing barndominium is that it can be really easy to customize the floor plan to your liking. The previous owners' setup is just a starting point! Also, by buying a barndominium in Ohio, you bypass the potential troubles of the building process – delays, dealing with contractors and subcontractors, and city or county bureaucrats trying to make your build process a nightmare.
Don't delay – find a barndominium for sale in Ohio now!
Conclusion
If you would like even more helpful guides like this one, be sure to check out the rest of Barndos.com. There, you will find tips and tricks from the pros and other information to help you get started. Knowing everything you can about building a barndominium in Ohio is a great way to get a head start.
If you are ready to start building the barndo of your dreams, check out our barndominium floor plans to help you create the barndominium of your dreams or use a barndominium design software program to help you plan out your space for your new home. When in the planning stages, be sure you also check out the barndominium financing and insurance options that are available. For more helpful tips, visit our FAQ barndominium section to get answers to all your barndo questions..