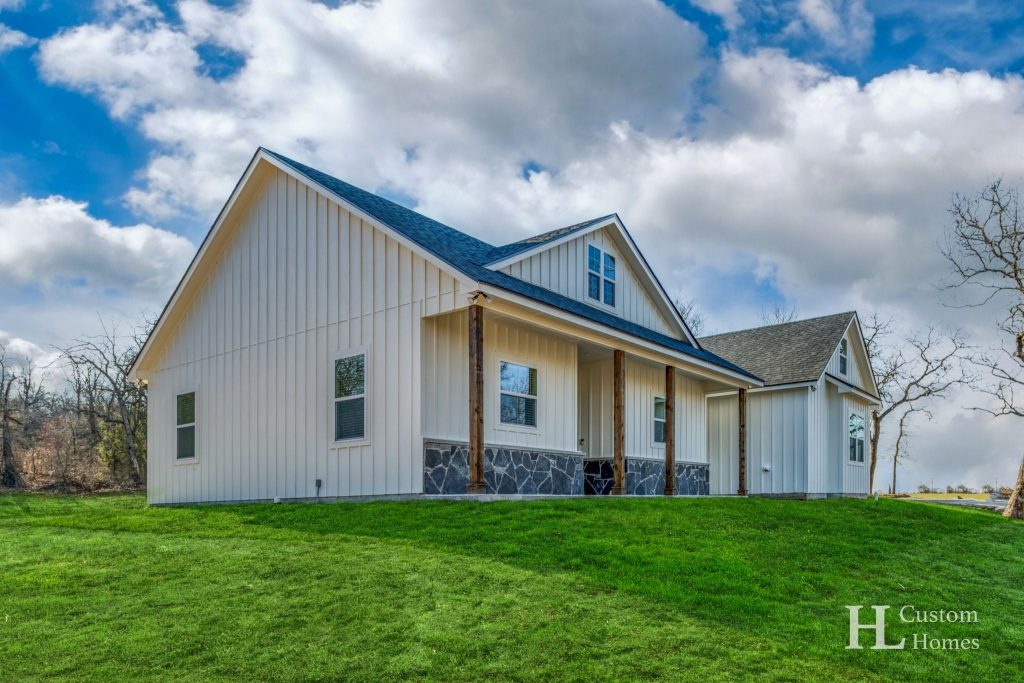 Building a barndominium in North Carolina is ideal if you want a country home that is stylish and unique.
Barndominiums are becoming increasingly popular, especially in rural areas. They're a great option for those who want to have all the comforts of a modern home while still enjoying the rustic charm of a barn.
This setup also gives you more than enough space to accommodate your animals or store your equipment. As such, some barndominium owners incorporate their workshops, horse stables, and other farm buildings into the design.
What is a Barndominium?
A barndominium is a combination of the terms "barn" and "condominium." This type of property is usually a rural dwelling built in the style of a barn but may also include living quarters.
The best thing about a barndominium is that you can have all the amenities of a regular home with the added benefits of living close to nature and having ample area for storage or other purposes.
Can You Build a Barndominium in NC?
Yes, you can build a barndominium in North Carolina. However, there are a few things to consider before taking on such a project.
The first step is to find a good location. You'll want to make sure that the land you choose is zoned for residential use and that there is enough space to build the size you have in mind.
Once you've found the perfect spot, the next step is to obtain the necessary permits from your local zoning office. This is important as failing to do so could result in your barndominium being torn down.
With the permits in hand, you can now start building a barndominium in North Carolina. The great thing about these homes is that they can be built to suit any budget. If you're looking for a luxurious home, you can add all the bells and whistles that you want.
Or, if you're on a tight budget, you can keep things more simple. No matter your budget, building a barndominium in North Carolina is a great way to get the home of your dreams.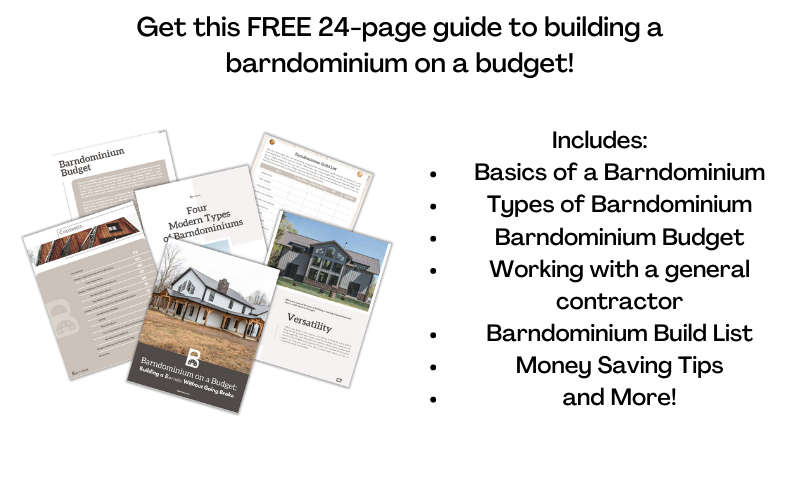 Builders in North Carolina
To help you understand how to build a barndominium in North Carolina, you can turn to professionals with the experience and skills to turn your vision into reality. Here are some local builders you can contact:
Seven Generations Build Group
Seven Generations Build Group specializes in building high-quality barndominiums. They have built several barndominiums in the state of North Carolina and are familiar with the process and requirements.
Their team can work with you if you have already chosen your barndominium floor plans. Nonetheless, they can also help you design or customize your layout to maximize your space. If you want to design your own barndominium, you can use this barndominium design software program to build the barndo of your dreams!
Steel Root Builders
Steel Root Builders provide custom home build services so that they can cater to your barndominium specifications. They've been helping people in Asheville and surrounding areas of North Carolina build their homes for years.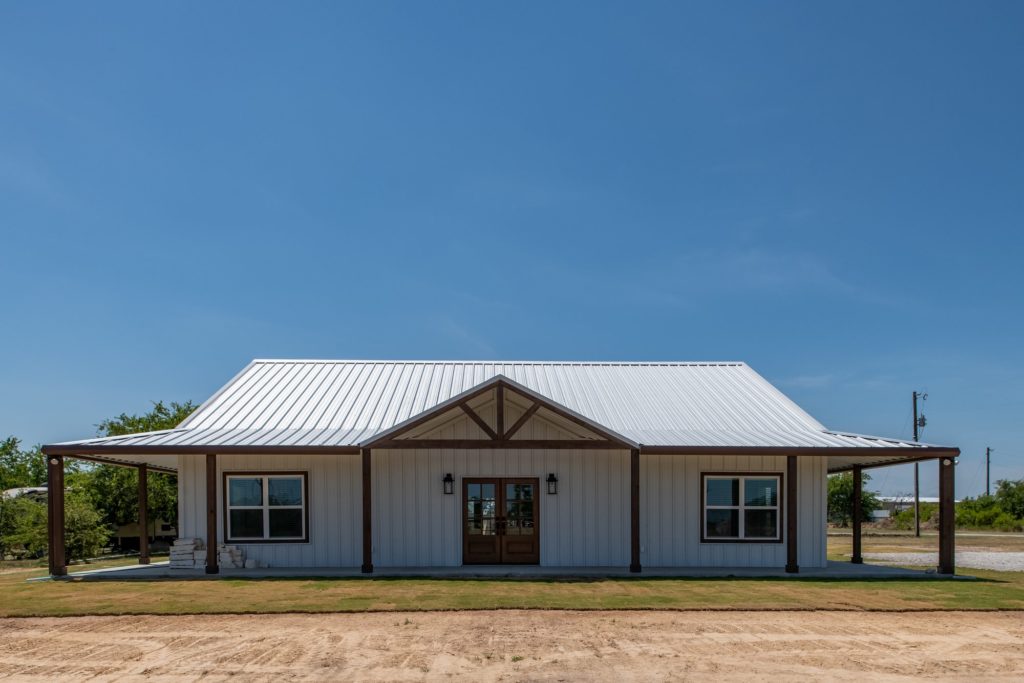 Barndominium Kits in North Carolina
Another option for building a barndominium in North Carolina is using barndominium kits. These allow you to have a turnkey barndominium, which means all you need to do is put it together. The cost of a kit can be cheaper than building from scratch.
Using a barndominium kit under 50k or a barndominium kit under 100k can help you finish your project quicker and cheaper.
These are some of the barndominium kit providers in North Carolina:
R&R Ironworks
The R&R Ironworks team offers first-step barndominium home packages, which come with all the things you need for the exterior of your barndominium. Meanwhile, the interior is an open floor plan for versatility and customization.
Metal Barn Central
If you've been eyeing a metal barn, Metal Barn Central provides metal building kits of all sizes. You can purchase a kit and put it together yourself or hire their team to do it for you.
They also have a variety of color schemes to choose from, so you can make your barndominium as unique as you want.
Barndominium Floor Plans in North Carolina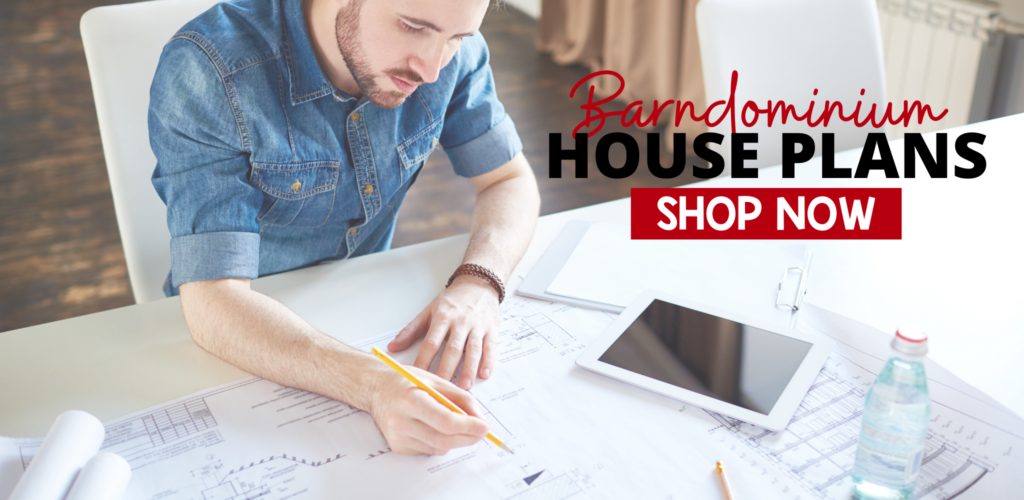 Barndominium Financing in North Carolina
It can be challenging to find financing for your barndominium. Fortunately, you can finance your barndominium in North Carolina through lenders, such as Farm Credit Carolina and Acorn Finance.
One of the best resources for getting barndominium financing is by using BarndominiumLoans.com. They are a quote service that takes down your information and works behind-the-scenes with vetted lenders who are best for your location and financial situation.
Whether you have a perfect credit score or a subpar one, and whether you're located in South Carolina or South Dakota, you can submit your information to get a quote within 24-48 hours.
Barndominium Financing Request
Farm Credit Carolina has experience in lending funds to aspiring barndominium owners through their Home Loans service. On the other hand, Acorn Finance has specific rates and terms for barndominium buyers.
Barndominium Insurance in North Carolina
You can speak to local insurance providers on the terms of coverage for barndominiums in North Carolina. Typically, it will be important for the property to be zoned for agricultural or residential use to qualify for standard homeowners insurance policies.
If you have a business on your property, you will likely need commercial barndominium insurance. Some companies will not insure this type of property due to their non-traditional construction, so it's important to check with your chosen provider.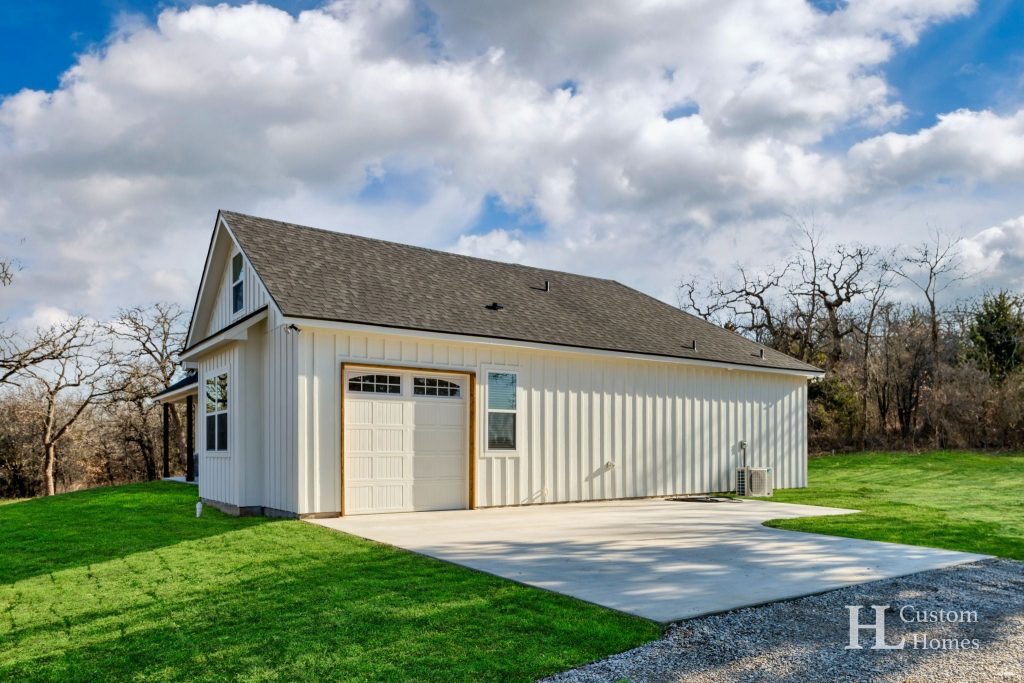 Building a Barndominium in North Carolina
Barndominiums are an interesting and viable option for building in North Carolina. If you want to learn more, especially with the financial side, check out our e-book on how to build a barndo without going broke while getting the most value out of your investment.
If you are ready to start building the barndo of your dreams, check out our barndominium floor plans to help you create the barndominium of your dreams or use a barndominium design software program to help you plan out your space for your new home. When in the planning stages, be sure you also check out the barndominium financing and insurance options that are available. For more helpful tips, visit our FAQ barndominium section to get answers to all your barndo questions.
Don't want all the hassle of building a barndominium from the ground up? Then you may want to buy an existing barndominium in North Carolina! With our Barndominiums for Sale Marketplace, you can browse to your state and find a barndominium for sale near you.
The beauty of buying an existing barndominium is that it can be really easy to customize the floor plan to your liking. The previous owners' setup is just a starting point! Also, by buying a barndominium in North Carolina, you bypass the potential troubles of the building process – delays, dealing with contractors and subcontractors, and city or county bureaucrats trying to make your build process a nightmare.
Don't delay – find a barndominium for sale in North Carolina now!