Building a home is something that everyone dreams about from time to time and some even attempt. However, if you have looked at the cost and effort involved with a project like this, you may have been turned off. That's why building a barndominium in Rhode Island is such a great alternative.
In this guide, we have laid out everything you need to know about building a barndominium in Rhode Island. With the right knowledge base, this project can go as smoothly as possible. Understanding the ins and outs of building a barndominium in Rhode Island can start you off on the right foot.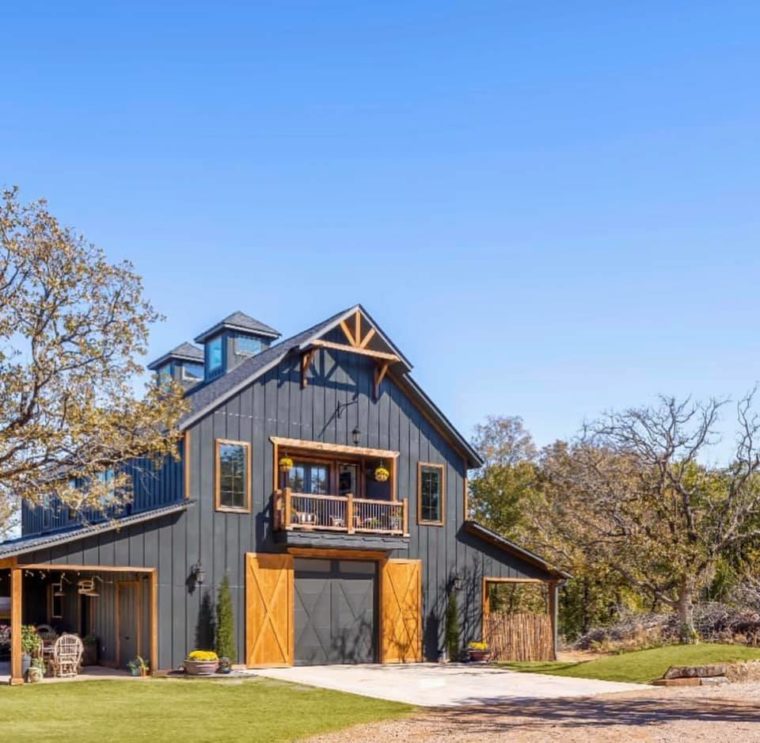 What is a Barndominium?
A barndominium is a home built using the shell of a post frame building, which is also known as a pole barn. Post frame buildings are usually reserved for things like warehouses, barns, and stables. However, with a little bit of modification, they can also be turned into beautiful custom homes.
A barndominium in Rhode Island has a lot of benefits that a traditional home does not have. One of them is the fact that they cost so much less to build and can be done much quicker. In fact, a barndominium will take about half the time to build as a traditional home.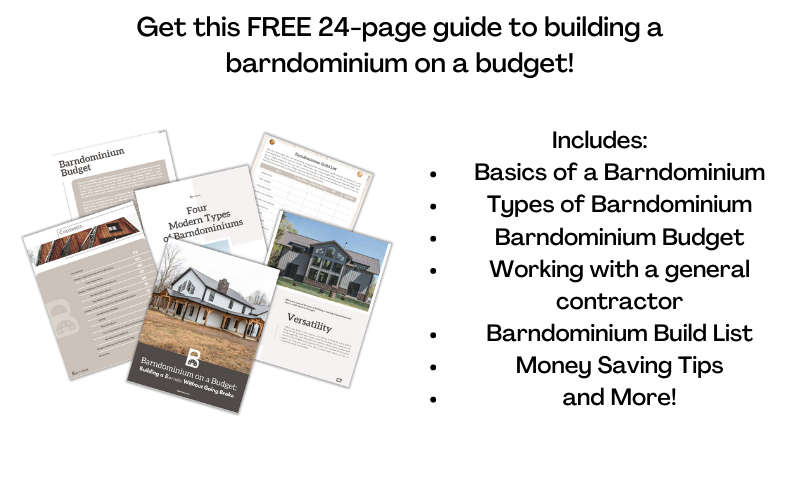 Builders in Rhode Island
Midmass Construction Group
Midmass Construction Group is a builder based out of New England that has years of experience building barndominiums. They pride themselves on delivering homes that will be as beautiful as they are durable and long-lasting. If you want a home that you can rely on for many years, they are a great option for you.
Midmass Construction Group has been in business since 1995 and since then they have built a solid reputation. They have built metal buildings for all kinds of purposes and can deliver a quality final product. They are also certified contractors, so you can be sure that they will be knowledgeable and professional.
GLM Construction
The builders at GLM Construction work exclusively in the New England area and have a lot to offer in the way of benefits. They can help you come up with a design that will suit you and your family for many years. Having an experienced company like them behind you is a great way to make your barndominium in Rhode Island a success.
GLM's 30 years in the construction business are incredibly helpful when it comes to getting the job done. Not only can they help with the ins and outs of the build, but they also know how to build in New England. They can help you with almost every aspect of the build and be behind you all the way.
Barndominium Kits in Rhode Island
A barndominium kit is a great option when it comes to building your new home. This option allows you to keep the cost down as well as work at your own pace. When you order a kit everything is delivered right to your property and you can then hire someone to assemble it at your own pace.
Using a barndominium kit under 50k or a barndominium kit under 100k can help you finish your project quicker and cheaper.
Package Steel Systems
Package Steel Systems creates and designs kits for all kinds of applications, including barndominiums. If you are looking to build a barndominium in Rhode Island that is both custom and durable, they are a great choice. With the right design, your home can last you for many years.
Package Steel Systems uses state-of-the-art technology to design and build kits for your barndominium in Rhode Island. They will work with you to come up with solutions for almost any issue you need to work around. This makes them a great choice if you have a lot of requirements for your home that need to be considered.
Great Western Buildings
Great Western Buildings has a building solution for almost any application you can think of. No matter what kind of barndominium in Rhode Island, you want to build, they have a kit for you. They are a nationwide provider, so you can be sure they have the resources for almost any kind of project.
The crew at Great Western Buildings understands what it takes to get a project like this off the ground. They offer complete support for your build and will help you every step of the way. This makes them a great choice if you are new to building a barndominium in Rhode Island.
Barndominium Floor Plans in

Rhode Island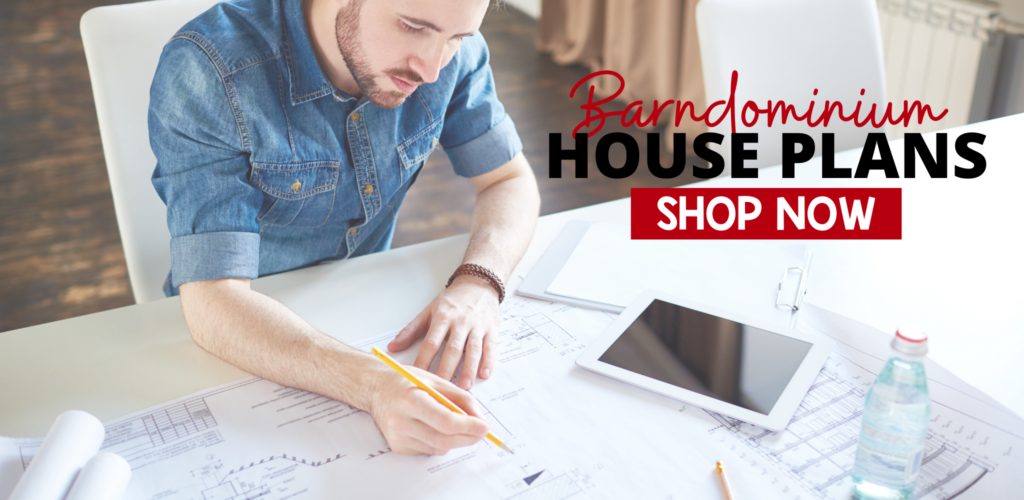 Barndominium Financing in Rhode Island
One of the biggest challenges associated with building a barndominium in Rhode Island is financing. Finding a bank that will give you a loan will be a challenge with almost any kind of alternative housing. However, with proper planning and preparation, you can get the money you need for your dream home.
One of the best resources for getting barndominium financing is by using BarndominiumLoans.com. They are a quote service that takes down your information and works behind-the-scenes with vetted lenders who are best for your location and financial situation.
Whether you have a perfect credit score or a subpar one, and whether you're located in South Carolina or South Dakota, you can submit your information to get a quote within 24-48 hours.
Barndominium Financing Request
The most important thing you can do when getting financing is have a detailed and thorough construction plan. Know who you are going to hire to do the building and have a finished floor plan ready. It would help if you also were prepared to shop around to different banks until you find one that is suitable for your loan.
Barndominium Insurance in Rhode Island
You will also have to get insurance for your barndominium in Rhode Island just like with any other home. Protecting your investment and your family is essential when you build a home and you should make sure you have a good policy. However, it can be difficult to find the right coverage for such a unique home.
One of the ways you can mitigate this is to know exactly how much your home is worth. Keep track of all the building expenses and get the home evaluated by a professional home appraiser. Then, work with an agent who specializes in alternative homes to get the best policy for you, your home, and your family.
Cost of Building a Barndominium in Rhode Island
One of the biggest benefits of building a barndominium in Rhode Island is the lower cost. To build a traditional home in the state, you can expect to spend about $340 per square foot. When you average this out on a 2,000-square-foot house, the expenses can add up quite a bit.
However, building a barndominium in Rhode Island costs around $200 per square foot. With this extra money, you can afford to have all the things you would want from a custom home build. Things like custom furnishings, cabinets, and countertops all make building a home from scratch worth the expense.
Don't want all the hassle of building a barndominium from the ground up? Then you may want to buy an existing barndominium in Rhode Island! With our Barndominiums for Sale Marketplace, you can browse to your state and find a barndominium for sale near you.
The beauty of buying an existing barndominium is that it can be really easy to customize the floor plan to your liking. The previous owners' setup is just a starting point! Also, by buying a barndominium in Rhode Island, you bypass the potential troubles of the building process – delays, dealing with contractors and subcontractors, and city or county bureaucrats trying to make your build process a nightmare.
Don't delay – find a barndominium for sale in Rhode Island now!
Conclusion
If you would like even more helpful guides like this one, be sure to check out the rest of Barndos.com. There, you will find tips and tricks from the pros and other information to help you get started. Knowing everything you can about building a barndominium in Rhode Island is a great way to get a head start.
If you are ready to get started building the barndo of your dreams, be sure to check out our barndominium floor plans to help you create the barndominium of your dreams or use a barndominium design software program to help you plan out your space for your new home. When in the planning stages be sure you also check out the barndominium financing and insurance options that are available. For more helpful tips visit our FAQ barndominium section as well to get answers to all your barndo questions.