Barndominiums are increasing in popularity across America. This is for a variety of reasons, but mostly because they are much cheaper to build than a traditional home. Building a barndominium in South Dakota also gives you better control of your space, and you can customize it to suit your needs.
Barndominiums make such great dual-purpose spaces, they are the ideal fit for those who are self-employed or who work from home. But some confusion can arise when determining whether you are allowed to build a barndominium in South Dakota. There are so many different factors to consider when building a new home. So the question we want to answer for you today is can you build a barndominium in South Dakota?
What Is a Barndominium?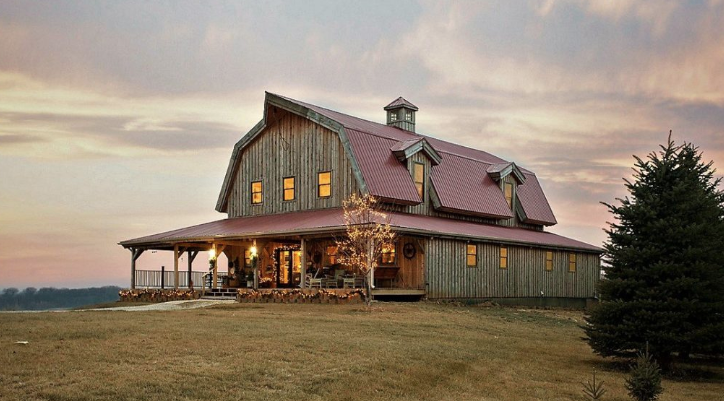 If you are wondering what exactly is a barndominium, a barndominium is a type of home that combines the features of a barn with those of a traditional home. Barndominiums are usually made with metal or wood framing, and they often have open floor plans. Barndominiums offer a unique and stylish alternative to traditional homes.
Building a Barndominium in South Dakota
If you're ready to take the plunge and build a barndominium in South Dakota, here are a few tips to help you get started:
Choose the right location: One of the most important things to consider when building a barndominium is the location. You'll want to pick a spot that's close to a power line so you can access electricity, but you'll also want to make sure it's in an area that's perfect for your lifestyle.
Get the right permits: Before starting construction on your barndominium, you'll need to make sure you have all the necessary permits. The permitting process can be a bit confusing, so it's a good idea to hire a contractor familiar with South Dakota's requirements.
Choose the right materials: Another important consideration when building a barndominium is the type of materials you'll use. Barndominiums are typically made with metal or wood framing, so you'll need to ensure your contractor is familiar with these materials. You'll also want to pick a durable roofing material that can withstand the harsh weather conditions in South Dakota. Which typically is heavy snowfall.
Hire a reputable contractor: You'll need to do your research to find a reputable contractor who has experience constructing barndominiums. This will help ease your stress and allow you to put trust in the contractor who is over your build.
Stay within your budget: One of the most important things to consider when building a barndominium is your budget. Barndominiums are known to be less costly than a traditional home however things can add up, so you'll need to make sure you have a realistic budget before you get started. Once you have a budget in mind, you can start shopping for materials and contractors.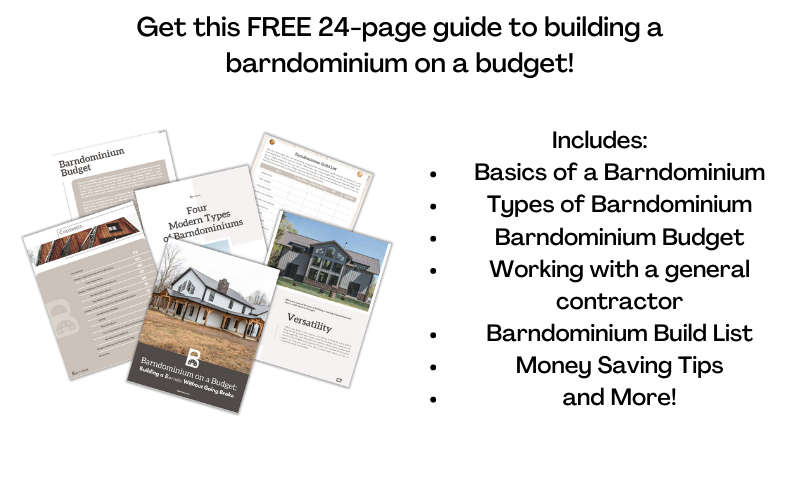 Barndominium Builders and Kit Providers in South Dakota
If you're looking for a contractor to build your barndominium, here are a few companies that build them in South Dakota.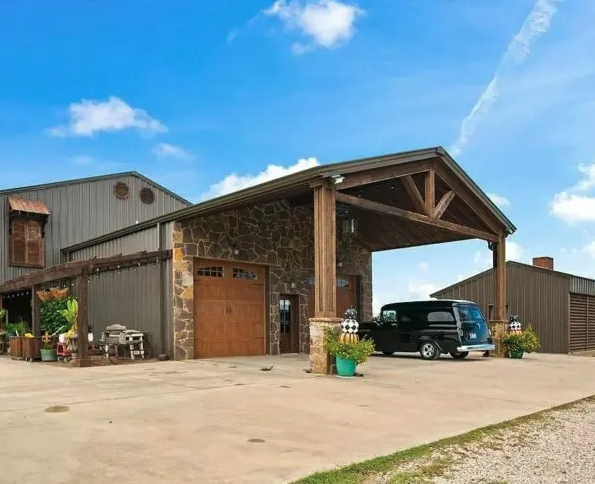 Hansen Pole Buildings: Hansen Pole buildings have the tools, expertise, and experience needed to assist your Barndo build. They also offer barndominium building kits. With a kit, you can have a premade home and plenty of floor plans to choose from. That will help your home be constructed in little to no time with all the supplies delivered right to your lot.
Custom Structures of South Dakota: Custom Structures of South Dakota can provide anything from just the structure and shell to arranging for all aspects of the project. They are ready and willing to help with leveling land, electrical, plumbing, and so much more when it comes to your new build.
Reaves Buildings: From the beginning, Reaves Buildings will put you and your needs first. As a veteran-owned company that works hard to meet or exceed all of its client's expectations with communication at every stage in this process! You will not be disappointed reaching out today for help on your barndominium build in South Dakota.
Barndominium Floor Plans in South Dakota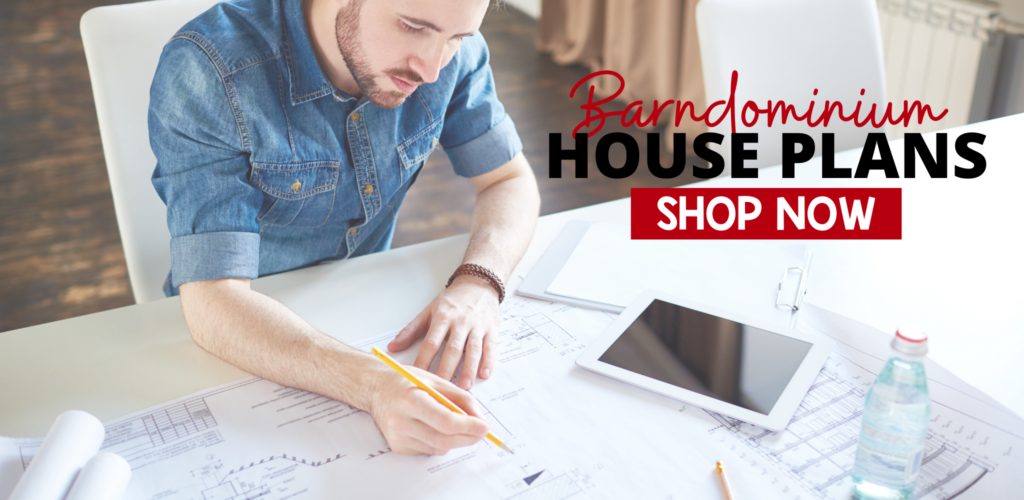 Barndominium Financing in South Dakota
When you build your dream home in South Dakota, there are many financing options available to suit different needs. The most common way of funding a barndominium is with construction loans. These loans are known to have higher interest rates than standard mortgages.
One of the best resources for getting barndominium financing is by using BarndominiumLoans.com. They are a quote service that takes down your information and works behind-the-scenes with vetted lenders who are best for your location and financial situation.
Whether you have a perfect credit score or a subpar one, and whether you're located in South Carolina or South Dakota, you can submit your information to get a quote within 24-48 hours.
Barndominium Financing Request
Another alternative would be to use one's personal credit card if it offers low enough rates; however, this comes at great risk.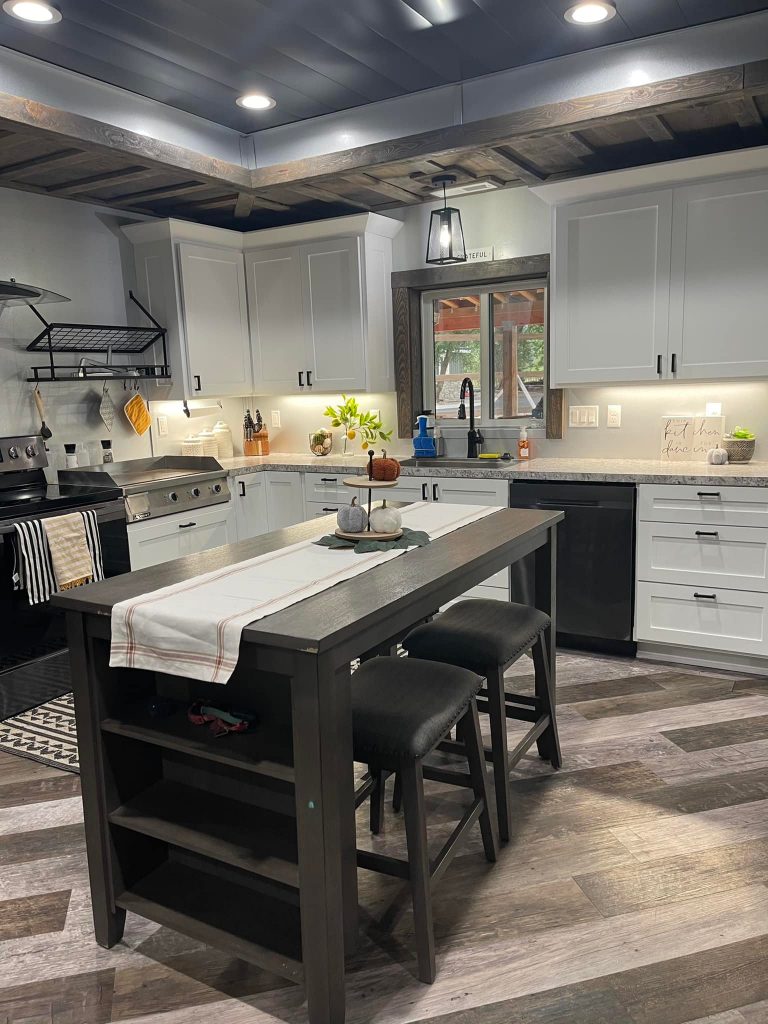 Barndominium Insurance in South Dakota
Once your barndominium is built, you'll need to get barndominium insurance to protect it. Here are a few things to keep in mind when shopping for barndominium insurance:
1. Check with your homeowner's insurance policy: Some homeowner's insurance policies will cover damage to detached structures. If your policy doesn't cover detached structures, you may be able to add it on for an additional premium.
2. Consider a separate policy: If your homeowner's insurance company doesn't offer cover for barndominiums, you may need to switch companies You can get quotes from different insurers to find the best rate.
3. Make sure you're covered for the right things: When you're shopping for barndominium insurance, make sure you're covered for the types of damage that are most likely to occur. For example, if you live in an area that's prone to severe weather, you'll want to make sure your policy covers damage from wind, hail, and other natural disasters.
Don't want all the hassle of building a barndominium from the ground up? Then you may want to buy an existing barndominium in South Dakota! With our Barndominiums for Sale Marketplace, you can browse to your state and find a barndominium for sale near you.
The beauty of buying an existing barndominium is that it can be really easy to customize the floor plan to your liking. The previous owners' setup is just a starting point! Also, by buying a barndominium in South Dakota, you bypass the potential troubles of the building process – delays, dealing with contractors and subcontractors, and city or county bureaucrats trying to make your build process a nightmare.
Don't delay – find a barndominium for sale in South Dakota now!
Conclusion
If you are ready to start building the barndo of your dreams, check out our barndominium floor plans to help you create the barndominium of your dreams or use a barndominium design software program to help you plan out your space for your new home.
When in the planning stages, be sure you also check out the barndominium financing and insurance options that are available. For more helpful tips, visit our FAQ barndominium section to get answers to all your barndo questions.