Building a custom home is something everyone dreams about at some point in their life. There are so many benefits to building your own home, but it can also be incredibly cost-prohibitive and very stressful. This is why building a barndominium in West Virginia can be such a great alternative.
In this article, we have put together a comprehensive guide to building a barndominium in West Virginia. By understanding the logistics of a project like this, you can end up with the best possible results. Your dream home is important, and it's crucial to know what to expect and how to streamline the process.
What is a Barndominium?
A barndominium is a modern custom home built using the shell of a post frame building or pole barn. These buildings are incredibly durable and use steel beams driven into a concrete slab foundation. They are usually used for agricultural or industrial purposes but can also be turned into amazing residential homes.
Barndominiums are weather-resistant and can withstand a lot of use and abuse over the years. This makes building a barndominium in West Virginia a great choice. You don't have to worry about the humidity causing things like mold, mildew, or rot, which can be incredibly costly down the line.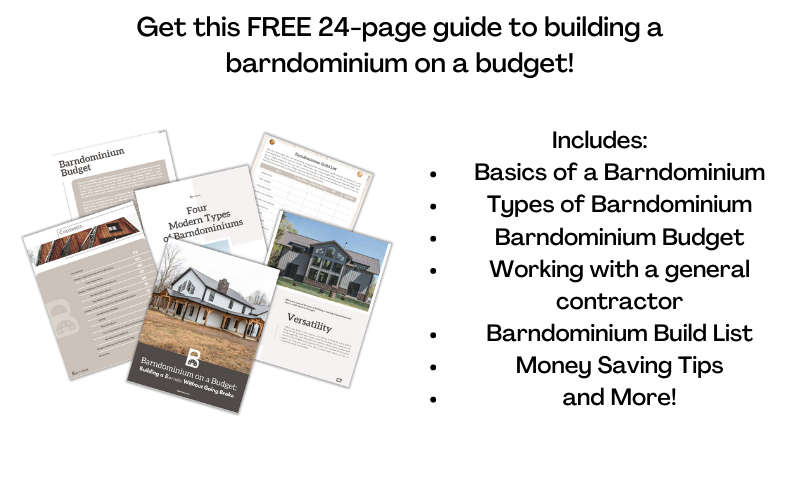 Barndominium Builders in West Virginia
Extreme Post Frame
The crew at Extreme Post Frame is incredibly well-versed in the art of building barndominiums in West Virginia. They have a connection to the region and the community that is crucial when choosing the right builder for your project. Because they know the ins and outs of the process, they can offer outstanding customer service and support.
On top of their experience in the state of West Virginia, Extreme Post Frame also has experience with different types of steel buildings. This means they will be able to adapt to any design problems you might be having. That kind of experience is crucial when building a custom barndominium in West Virginia.
Conestoga Buildings
Conestoga Buildings has offices all over the tri-state area, but they have built many barndominiums in West Virginia. Their company philosophy is hinged on being able to deliver the perfect home for you no matter what. This makes them a great choice for first-time barndominium builders and people new to home buying.
By working with Conestoga Buildings, you get the added benefit of years of experience. This means that you can get help throughout the entire process whether you are designing or building. This is a great way to make your barndominium in West Virginia a success.
Barndominium Kits in West Virginia
A barndominium kit is a great option when it comes to building your new home. This option allows you to keep the cost down as well as work at your own pace. When you order a kit everything is delivered right to your property and you can then hire someone to assemble it at your own pace.
DC Structures
Building your barndominium in West Virginia with a barndominium kit has a lot of benefits and can save you money in the long run. Getting your kit from a national company like DC Structures is a great option for many reasons. You can be certain that your kit will be complete and as high-quality as possible, so your barndominium build will be a success.
At DC Structures, you have many different options for your barndominium kit. You can choose from all kinds of designs and floor plans and be sure that everything will meet your needs. By getting your kit from a big company, you can get the support you need throughout the whole build process.
Worldwide Steel Buildings
Worldwide Steel Buildings makes all their kits in-house and fabricates everything themselves. They also ship directly, so you can take out the middle-man when getting your kit for your barndominium in West Virginia. All the parts come right to you from the manufacturer and are specifically designed to work with your kit for the ultimate structural integrity.
Worldwide Steel Buildings is also a national company, but they have delivered many kits to West Virginia. They will ship your kit right to your build site so you can start working on it right away and get your barndominium in West Virginia up off the ground. This makes them a great choice if you are excited to get to work and want to cut your construction time down.
Barndominium Floor Plans in West Virginia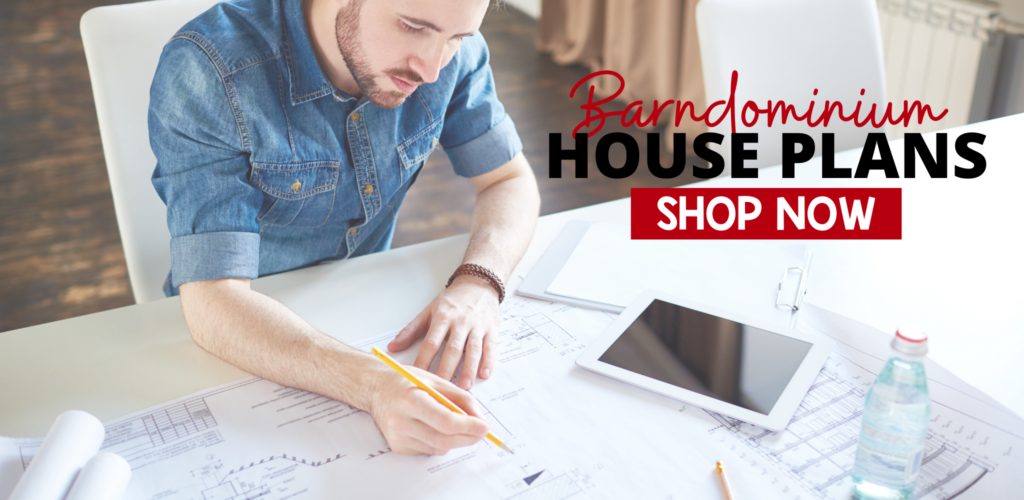 Barndominium Financing in West Virginia
For the most part, you will have to get financing for your barndominium in West Virginia. Unfortunately, this can be difficult since so many banks and lenders are unfamiliar with barndominiums and what they are. Because of this, you will have to be as prepared as possible when meeting with a lender.
One of the best resources for getting barndominium financing is by using BarndominiumLoans.com. They are a quote service that takes down your information and works behind-the-scenes with vetted lenders who are best for your location and financial situation.
Whether you have a perfect credit score or a subpar one, and whether you're located in South Carolina or South Dakota, you can submit your information to get a quote within 24-48 hours.
Barndominium Financing Request
When searching for financing for your barndominium in West Virginia, ensure you have all your preparation in order. Have a detailed construction plan that includes floor plans and your plot of land. This will show the lender that you are serious about the process and want to finish it all the way through to the end.
Barndominium Insurance in West Virginia
It can also be difficult to get insurance for your barndominium in West Virginia since they are unusual homes. Many insurance companies don't know how to value or cover them, which can be an issue. Fortunately, there are ways you can help the process along and get the coverage you need.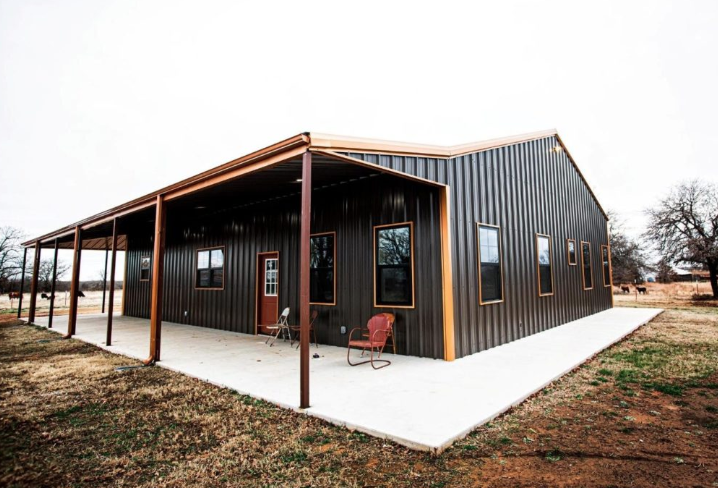 While building your barndominium in West Virginia, keep track of all your expenses and know what you have spent. Then, get the home valued by a professional home appraiser. Using this information, work with an insurance agent to find the right coverage for your barndominium in West Virginia.
Cost of Building a Barndominium in West Virginia
One of the main reasons to build a barndominium in West Virginia is to save money.
For example, a traditional home in West Virginia will cost around $260 per square foot to build. This price only includes the actual structure and will not include any of the extra custom options you would want with a traditional home.
However, you can usually build a barndominium in West Virginia for around $160 per square foot. With this extra money, you can include all the things you want to make your home your own. When this is spread out throughout the home, you can end up saving a lot of money in the long run.
Don't want all the hassle of building a barndominium from the ground up? Then you may want to buy an existing barndominium in West Virginia! With our Barndominiums for Sale Marketplace, you can browse to your state and find a barndominium for sale near you.
The beauty of buying an existing barndominium is that it can be really easy to customize the floor plan to your liking. The previous owners' setup is just a starting point! Also, by buying a barndominium in West Virginia, you bypass the potential troubles of the building process – delays, dealing with contractors and subcontractors, and city or county bureaucrats trying to make your build process a nightmare.
Don't delay – find a barndominium for sale in West Virginia now!
Conclusion
West Virginia is a great place to build your home; it has so much to offer, amenities, and things to do. You can get the best results by understanding the process of building a barndominium in West Virginia. If you want more information and helpful guides like this one, check out the rest of Barndos.com.
If you are ready to start building the barndo of your dreams, check out our barndominium floor plans to help you create the barndominium of your dreams or use a barndominium design software program to help you plan out your space for your new home. When in the planning stages, be sure you also check out the barndominium financing and insurance options that are available. For more helpful tips, visit our FAQ barndominium section to get answers to all your barndo questions.