Building a barndominium is a great way to get all the benefits of a traditional home, with the added bonus of extra space for your hobbies or even work from right in your own home. Since every barndominium is built to customize your needs, you can be sure that building a barndominium in Wyoming will be one of a kind.
What is a Barndominium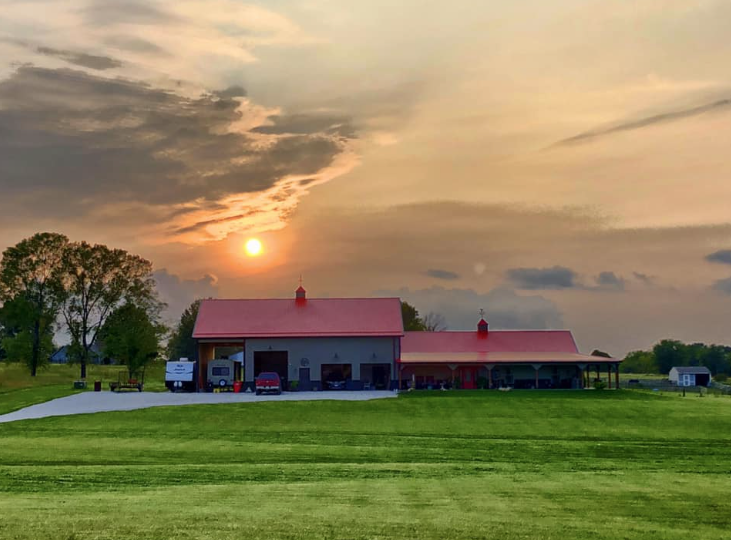 A barndominium is also known as a barn house. It is known as a type of residential structure that combines features of a barn and a home. They are becoming increasingly popular in rural areas as people look for unique ways to live and work on the land.
In this ultimate guide on building a barndominium in Wyoming, you can make your own checklist and know what you should do before starting your build.
How To Build A Barndominium in Wyoming
Building a barndominium in Wyoming is easier than you might think. The first step is to find a piece of land that you like and that meets your needs. Once you've found the perfect spot, the next step is to contact a custom home builder.
A barndominium builder will work with you to design and build the perfect barndominium for your needs. They will also help with choosing the right materials, barndominium floor plan, and features to ensure that your new home is exactly what you've dreamed of.
You will need to know a few regulations before getting work underway on your dream home. Building codes and regulations vary from state to state, so be sure to check out what codes you will need to follow when building a barndominium in Wyoming.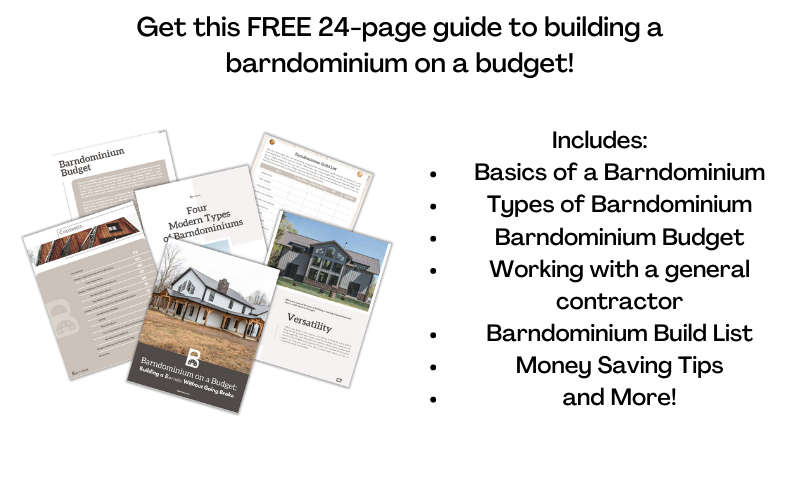 How much does it cost to build a Barndominium in Wyoming?
When it comes to the cost of building a Barndominium in Wyoming, they are cheaper than constructing a traditional house! The cheaper materials and shorter construction time mean that building your barndominium can save money.
In Wyoming, the average cost of a barndominium is $300 per square foot. If you are looking t to keep the cost down, you can do some of the work yourself. We recommend only carrying out the work yourself if you have previous experience to ensure that the work is carried out correctly and safely.
Barndominium Builders in Wyoming
When finding your contractor, do your research to find the best fit for you. Why not look at their websites for examples of their previous work and customer testimonials for further insight into the work they have created?
Duramacks Structures
Duramacks Structures is committed to maintaining a high standard of integrity and workmanship in all that they do. They have been serving the state of Wyoming since 2002, bringing unique advantages of Post-Frame construction to these areas, combining local services with quality products.
WYCAM Construction
If you are looking for a construction company that builds custom post-frame buildings in Northeast WY and Southeast MT, then check out WYCAM Construction. They specialize in home builds, shops, and even man cave builds. With their expertise, they can help you bring your barndominium dream home come true.
Barns By Design
Barns by Design specialize in home additions, roofing, and pole barns. A company that has provided quality services for the Casper, Wyoming, community for almost ten years. You can trust us to get the job done right the first time when using Barns by Design. Check out their portfolio and see if they are a great fit for your next build.
Barndominium Kits
Another option when building a barndominium in Wyoming is buying a barndominium kit. You can explore how you can keep the costs low is to using a Barndominium kit. These kits feature prefabricated barndominiums that can be customized to your designs or will follow a generic template.
Using a barndominium kit under 50k or a barndominium kit under 100k can help you finish your project quicker and cheaper.
Barndominium kits are cheaper to purchase and can be built more quickly, saving you even more time and money! You can purchase these kits from specialist builders in Wyoming, or you can purchase them from any builder and have them shipped to your location.
When shipping the barndominium kit, be sure to factor in the shipping cost to avoid any surprises down the line!
Obtaining Barndominium Insurance
Now that you have decided to build your barndominium in Wyoming, one of the next steps is to obtain barndominium insurance for it. Just like with any other home, you want to make sure that your barndominium is properly insured in case of any damages or accidents.
There are a few different types of insurance that you can get for your barndominium. The first is general liability insurance, which will protect you in case anyone is injured on your property. The second type of insurance is property insurance, which will cover any damage to your barndominium itself.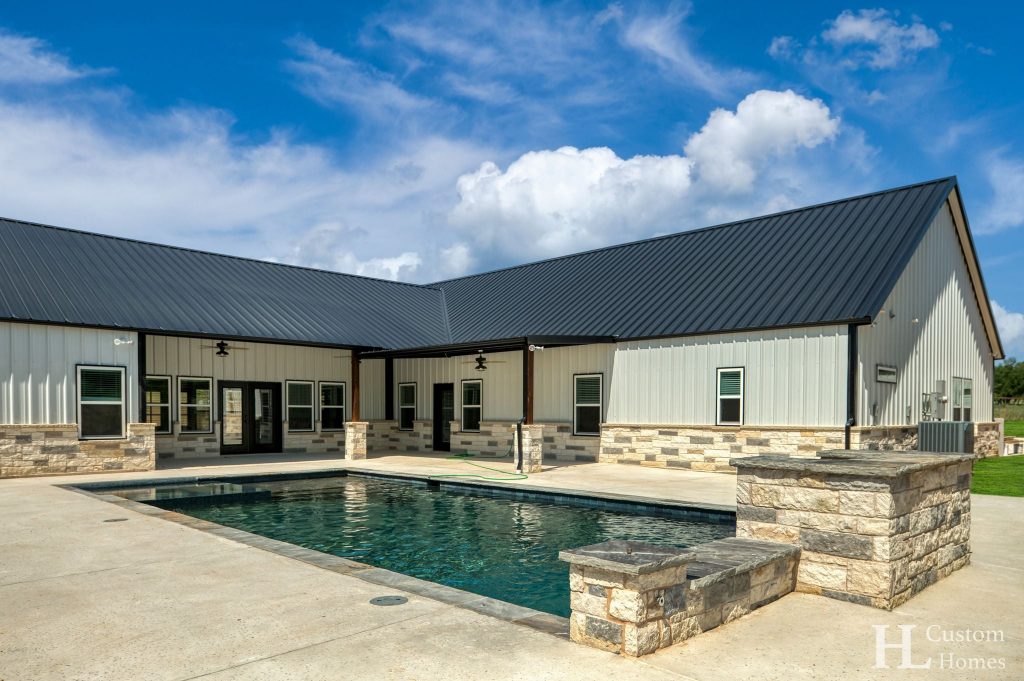 You can usually get both types of insurance through the same company. However, it's always a good idea to shop around and compare rates before you make a decision.
Barndominium Floor Plans in Wyoming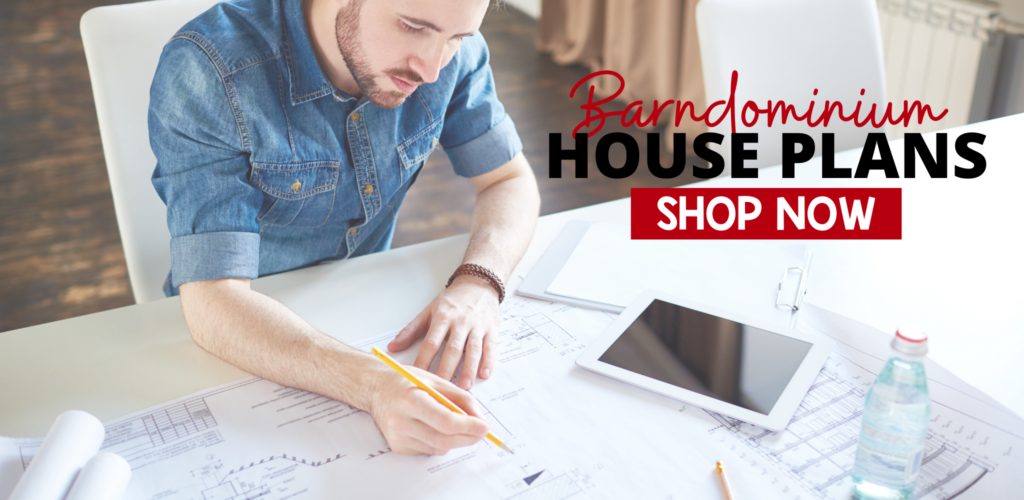 Financing A Barndominium in Wyoming
If you're looking to finance your barndominium in Wyoming, there are a few different options available to you. The first is to get a loan from a bank or other financial institution. This is usually the easiest way to finance your barndominium, but it can also be the most expensive.
One of the best resources for getting barndominium financing is by using BarndominiumLoans.com. They are a quote service that takes down your information and works behind-the-scenes with vetted lenders who are best for your location and financial situation.
Whether you have a perfect credit score or a subpar one, and whether you're located in South Carolina or South Dakota, you can submit your information to get a quote within 24-48 hours.
Barndominium Financing Request
Another option for financing your barndominium is to get a construction loan. This type of loan is specifically for building homes, and it can be a great option if you don't have the funds available upfront to pay for your barndominium outright.
No matter how you decide to finance your barndominium, just be sure you are making the best decision for your long-term financial goals.
Don't want all the hassle of building a barndominium from the ground up? Then you may want to buy an existing barndominium in Wyoming! With our Barndominiums for Sale Marketplace, you can browse to your state and find a barndominium for sale near you.
The beauty of buying an existing barndominium is that it can be really easy to customize the floor plan to your liking. The previous owners' setup is just a starting point! Also, by buying a barndominium in Wyoming, you bypass the potential troubles of the building process – delays, dealing with contractors and subcontractors, and city or county bureaucrats trying to make your build process a nightmare.
Don't delay – find a barndominium for sale in Wyoming now!
Conclusion
Building a barndominium in Wyoming can be an incredibly rewarding project if you know how to get started. The amazing landscapes and fantastic weather can help make any barndo dream come true. If you would like more information on how to make your barndominium project a success, check out the rest of Barndos.com for more helpful guides.
If you are ready to start building the barndominium of your dreams, check out our barndominium floor plans to help you create the barndominium of your dreams or use a barndominium design software program to help you plan out your space for your new home. When in the planning stages, be sure you also check out the barndominium financing and insurance options that are available. For more helpful tips, visit our FAQ barndominium section to get answers to all your barndo questions.