Utah is a very affordable place to live, especially compared to its neighboring states. Utah offers a great quality of life living within the stunning landscapes of the surrounding mountains and has breathtaking views of many canyons. Building a barndominium in Utah is not a bad choice, given all the beautiful surroundings. Ready to build your barndominium? Learn all you need to know here about how to build a barndominium in Utah.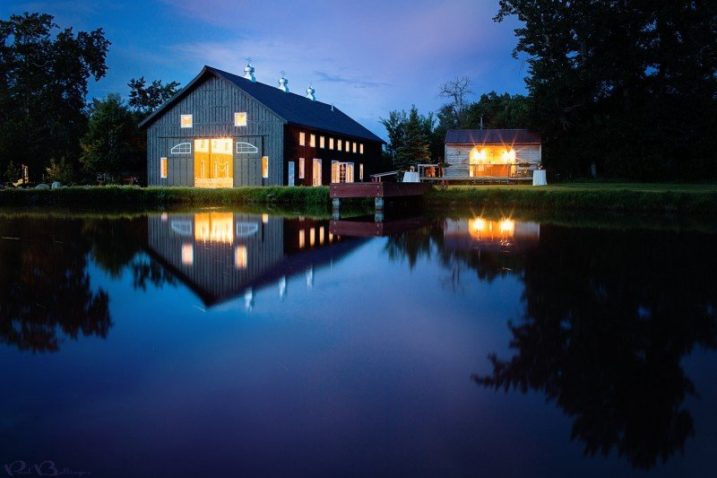 You get a pleasant climate without the price tag of other states, and now with house prices on the rise, it is a good time to look to build your own barndominium. Barndominiums are a great alternative for anyone who's always wanted to build their dream home.
They're more affordable and offer more freedom to have open-plan living or incorporate your business into your living quarters. If you live in Utah and you've considered building a barndominium, this article will answer any questions about the topic.
What is a barndominium?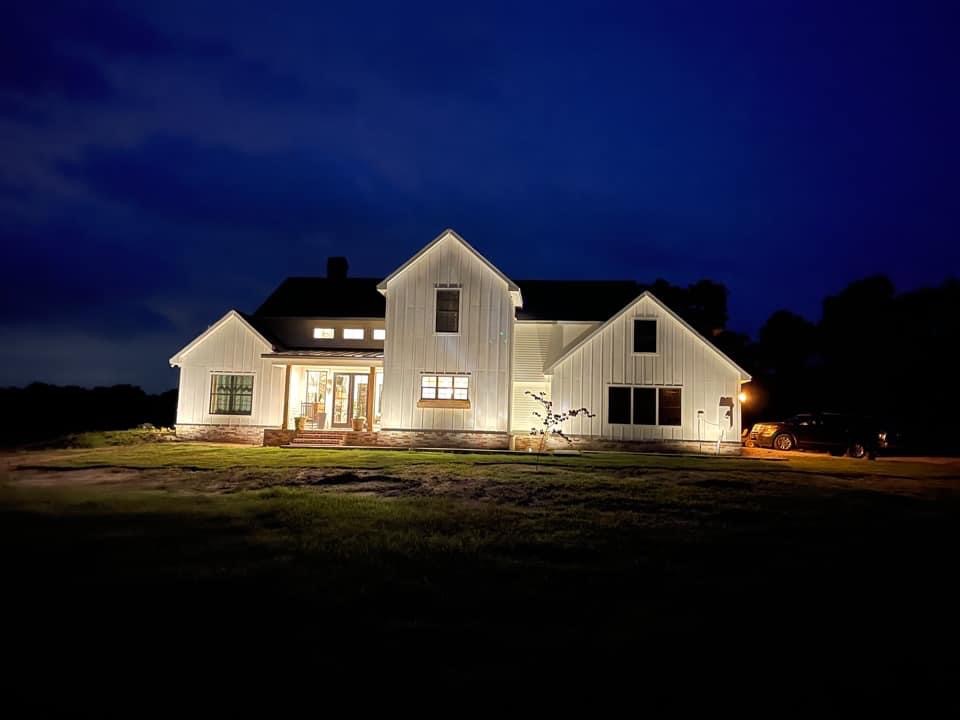 If you are wondering what is a barndominium then you are in the right place. A barndominium is a type of housing that combines the features of a barn and a condominium. Barndominiums are becoming increasingly popular in rural areas as they offer an affordable and unique alternative to traditional stick-built homes. Barndominiums can be built to any size or design and can be customized to meet the needs and desires of any homeowner. If you are looking for an open floor plan home then barndominiums are a great option for that.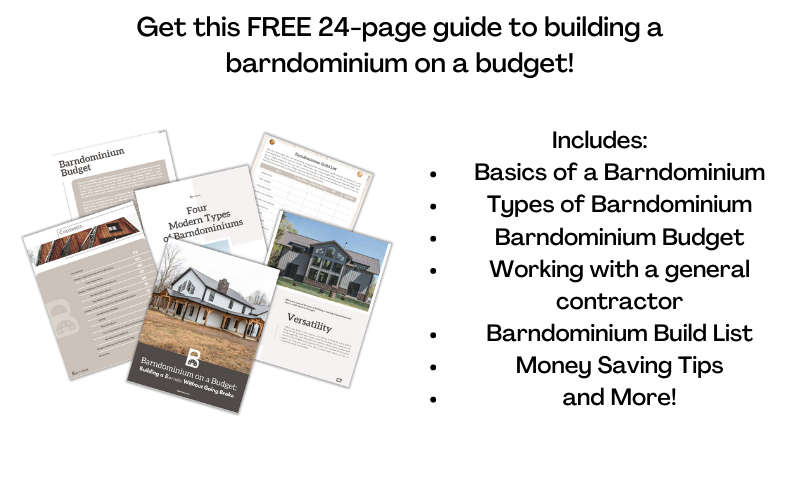 Building a Barndominium in Utah
If you have been wondering if you can build a barndo in Utah, the answer is yes. You can build a barndominium in Utah, and many people opt to do so so that they can enjoy an open concept living incorporating the surrounding landscape of Utah into their homes.
When planning your build, check with your local area's regulations and receive planning permission before building a barndominium, especially if the project is anticipated to be a large one. These are all great things to remember when deciding how to build a barndominium in Utah.
What Are the Advantages of Building a Barndominium in Utah?
One of the main advantages of building a barndominium in Utah is the low cost due to the prefabricated design and the ease of construction. The initial construction of a barndominium is a lot less time-consuming and stressful than building a conventional home.
You can often have the main construction of a barndominium up within a matter of weeks, whereas it may take months for a conventional home to begin to take shape. This reduction in time spent building the barndominium leads to a lower cost as you won't have to keep paying out laborers and contractors working on building the construction for months.
Therefore, you'll be able to spend more money designing and furnishing the interior of your new barndominium just how you like it. If you're familiar with the Utah climate, you'll know how important it is for your home to be energy-efficient to survive the freezing winters and the scorching hot summer months. Building a barndo in Utah will allow you to make your home as energy-efficient as you'd like to reduce your living costs.
How Much Does it Cost to Build a Barndominium in Utah?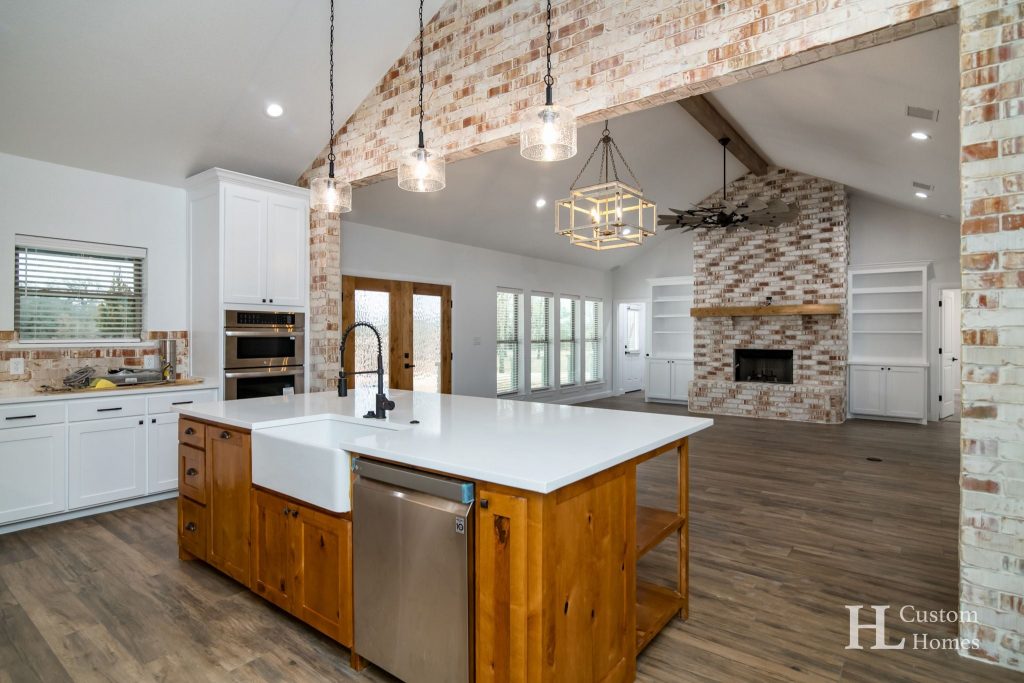 Building a conventional home from scratch in Utah is relatively cheap, considering the rest of the country, so it's no surprise that building a barndominium would be even more affordable. If you haven't already purchased land to build your barndominium, then a good chunk of your budget will be spent on acquiring land big enough to fit your future home.
The cost of building a barndominium in Utah will vary depending on the size and design of your home and the materials you use. However, you can expect to spend anywhere from $100 to $200 per square foot to build your barndominium. So, if you plan to build a 2,000-square-foot barndominium, you can expect to spend between $200,000 and $400,000 on your project.
Barndominium Builders in Utah
If you are interested in building a barndominium in Utah, several experienced builders can help you turn your vision into reality. Below is a list of some of the most reputable barndominium builders in Utah to help you build your barndominium.
Beehive Buildings is locally owned and operated with lots of experience and a team of 30 employees. Looking for a family-friendly team to help you with all the questions you may have about how to build a barndominium in Utah, then reach out to them today. They offer all the help you need, from planning your build to the finishing touches.
Roper Buildings designs builds barndominiums barns with the highest quality materials, the most competitive prices, and a vast amount of options. They have experts ready to help you build the structure to your specs quickly and efficiently. With over 20 years of experience, they have an innovative approach to help make sure your build is exactly what you desire.
Finding a Barndominium Kit Provider for Utah
If you are interested in building a barndominium in Utah, several companies sell barndominium kits. These kits include all the materials you need to build your barndominium and can be customized to meet your specific needs and desires.
Using a barndominium kit under 50k or a barndominium kit under 100k can help you finish your project quicker and cheaper.
Barndominium Floor Plans in Utah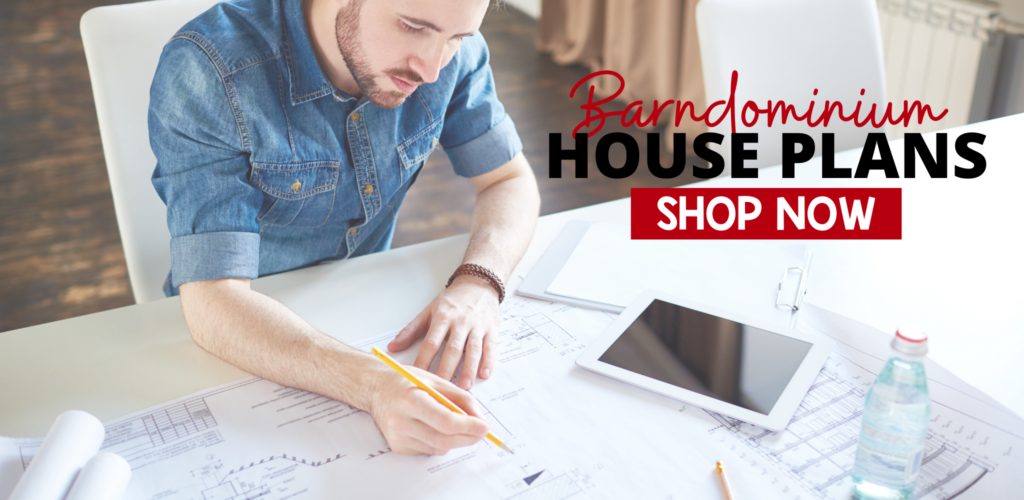 Barndominium Financing in Utah
To finance the construction of your barndominium, you will need to obtain a construction loan from a lender. Construction loans are different from traditional mortgages as they are typically short-term loans that must be repaid within 12 months. You will also need to put down a larger down payment for a construction loan than you would for a traditional mortgage.
Before you apply for a construction loan, it is important to have a detailed budget and construction plan in place. Lenders will want to see these items before they approve your loan. Once you have your construction loan, you can begin building your barndominium.
One of the best resources for getting barndominium financing is by using BarndominiumLoans.com. They are a quote service that takes down your information and works behind-the-scenes with vetted lenders who are best for your location and financial situation.
Whether you have a perfect credit score or a subpar one, and whether you're located in South Carolina or South Dakota, you can submit your information to get a quote within 24-48 hours.
Barndominium Financing Request
Barndominium Insurance in Utah
Once your barndominium is complete, you will need to obtain insurance coverage for it. Some homeowner's insurance policies typically do not cover barndominiums, so you will need to call around and find a company that does insure barndominiums. There are several insurance companies that offer barndominium insurance in Utah, so be sure to shop around and compare rates before choosing a policy.
Don't want all the hassle of building a barndominium from the ground up? Then you may want to buy an existing barndominium in Utah! With our Barndominiums for Sale Marketplace, you can browse to your state and find a barndominium for sale near you.
The beauty of buying an existing barndominium is that it can be really easy to customize the floor plan to your liking. The previous owners' setup is just a starting point! Also, by buying a barndominium in Utah, you bypass the potential troubles of the building process – delays, dealing with contractors and subcontractors, and city or county bureaucrats trying to make your build process a nightmare.
Don't delay – find a barndominium for sale in Utah now!
Conclusion
Building a barndominium in Utah can be an incredibly rewarding project if you know how to get started. The amazing landscapes can help make any barndo dream come true. If you would like more information on how to make your barndominium project a success, check out the rest of Barndos.com for more helpful guides.
If you are ready to start building the barndominium of your dreams, check out our barndominium floor plans to help you create the barndominium of your dreams, or use a barndominium design software program to help you plan out your space for your new home. When in the planning stages, be sure you also check out the barndominium financing and insurance options that are available. For more helpful tips, visit our FAQ barndominium section to get answers to all your barndo questions.