Building your own home is something that everyone dreams about at some point in their life. However, the high costs of labor and materials can make that dream very difficult to achieve. That's why building a barndominium in Virginia can be such a good option for all kinds of people.
In this article, we have put together a guide to building a barndominium in Virginia. By understanding what it takes to get a project like this done, you can give yourself the best chance at success. Being as prepared as possible is your best bet when taking on a large construction job.
What is a Barndominium?
A barndominium is a home built using the shell and frame of a post-frame building or pole barn. Most of the time, these types of buildings are used for things like stables, warehouses, or other agricultural purposes. However, they can be turned into amazing custom homes with a little imagination and design.
There are many advantages to building a barndominium, but one of the most important is their durability. Their all-steel construction makes them the perfect choice for a humid region like Virginia. It can save you a lot of money on repairs for things like mold, mildew, and rot.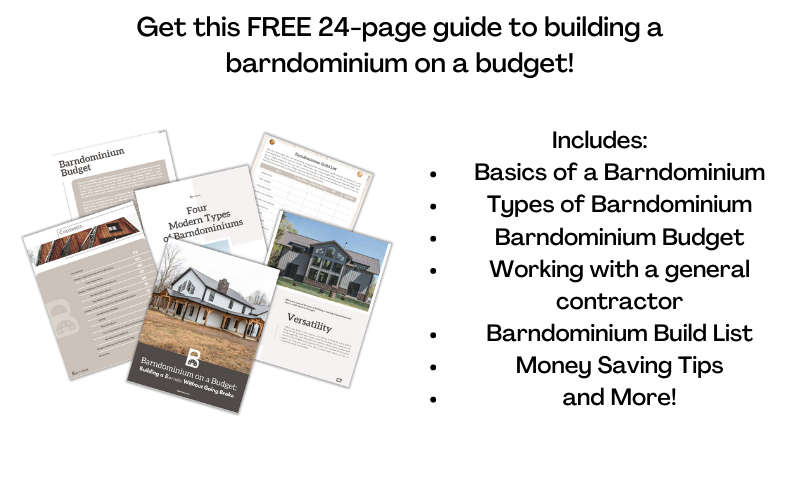 What are Some of the Advantages of Building a Barndominium in Virginia?
Quick & convenient to construct over traditional home builds – If time isn't on your side and you're on a tight schedule, a barndominium's main structure can usually be built in a matter of weeks. That being said, then, barndominiums are much easier to build and finish in a shorter period of time and are an excellent alternative to building traditional homes, which can take several months or years to finish.
Cost-effective in comparison to traditional home builds – Your lifelong dream of building your own home could be closer to reality than you might think if you decide to opt for a barndominium. Not only will you be able to save time and money, but you will also be able to add more features and spend more on the interior of your custom home.
Adaptive design – As barndominiums can be designed to be a work, as well as a living space. They are an excellent option for people who want or need to work from home. Their open interiors also make renovations and customizations easy, allowing homeowners to create their ideal home for a lifetime.
Energy-efficient – Barndominiums are also fairly energy efficient by keeping the heat in. The steel framing and sheet metal siding make it relatively easy to completely seal the building envelope, one of the most critical features of energy-efficient homes.
Durable – Barndominiums are built from steel framing and metal siding that will generally last a lifetime and are designed to better withstand the elements, including severe storms. In some cases, it is also worth mentioning that the increased durability of a barndominium may result in lower insurance costs, too.
Barndominium Builders in Virginia
Superior Buildings
Superior Buildings is known as one of the premier builders if you want to build a barndominium in Virginia. They have worked on hundreds of projects in the state and have the experience to do almost anything. If you are looking to build a custom barndominium in Virginia, they could be your best option.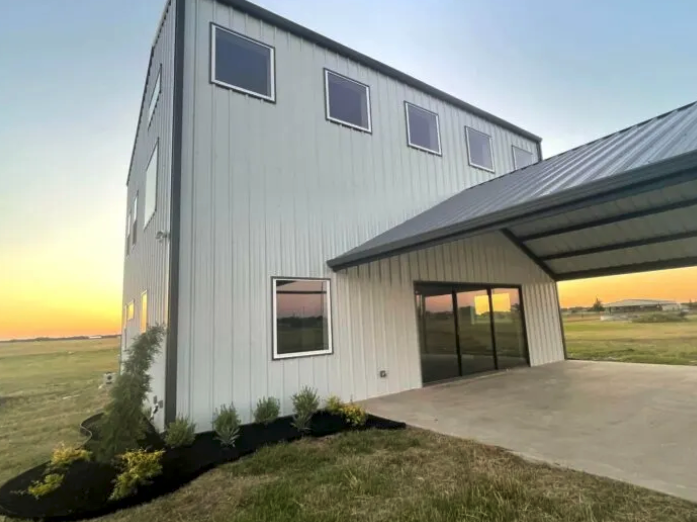 One of the things that set Superior Buildings apart from other builders is their variety of options. They have built everything from residential buildings to equestrian structures. This kind of varied work makes them perfect for people who want to build something unique.
We Build Barns
One of the difficult things about building a barndominium in Virginia is finding a passionate builder. At We Build Barns, the crew doesn't only build these homes, they live in them. Cathy and Steve Vess, the owners, built their own barndo in 2004 and have continued this tradition with their customers.
We Build Barns has been in business since 1988 and they bring this experience to their clients. They pride themselves on using the highest quality materials and a wide range of design elements. If you are looking for an experienced builder who believes in the product, they are a great choice.
Barndominium Kits in Virginia
A barndominium kit is a great option when it comes to building your new home. This option allows you to keep the cost down as well as work at your own pace. When you order a kit everything is delivered right to your property and you can then hire someone to assemble it at your own pace.
Using a barndominium kit under 50k or a barndominium kit under 100k can help you finish your project quicker and cheaper.
DC Builders
DC Builders is a national company that has delivered thousands of barndominium kits to people all over the country. However, they have also sent hundreds of kits to the Virginia area and are very familiar with the process. Because of this, they are a great choice for a kit for your barndominium in Virginia.
At DC Builders, you have a wide variety of options for your barndominium in Virginia. They have several different floor plans available and customizable options for your home. By working with an experienced manufacturer, you can be sure your barndominium in Virginia will be top-notch.
Worldwide Steel Buildings
Worldwide Steel Buildings is another large national company dedicated to building metal structure kits. They have designed all their kits to be as easy to assemble as possible with little effort. If you are new to the idea of building a barndominium in Virginia, they are a great option.
When you work with an experienced provider like Worldwide Steel Buildings, you can be sure the kit will be high-quality. This is essential when building a barndominium in Virginia. Knowing that every piece will fit together perfectly and that you won't have any problems will make the whole process much easier.
Barndominium Floor Plans in Virginia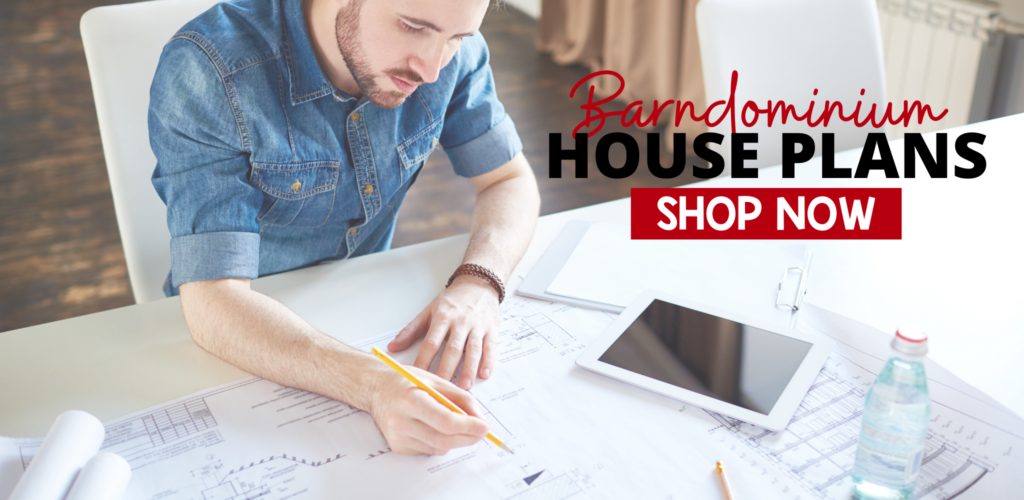 Barndominium Financing in Virginia
For most people, getting financing for a barndominium in Virginia will be a requirement. Unfortunately, many banks and builders don't quite know how to finance barndominiums due to their unique construction. You may have to be extra prepared before you go in for your meetings than you would with a traditional home.
One of the things you can do to give yourself a better chance of getting a loan is to have all your paperwork in order. Know where you are going to build and who you are going to hire, and have a detailed floor plan ready. This will show the lender that you are serious and that the loan is less of a risk than they might think.
Finance Options for a Barndominium
Sell your existing home – When looking at options to finance your barndominium, you could explore selling your existing home to cover the cost of construction. Although you will likely have to move into a cheaper place for the duration of the build, a lot of people choose this option. That being said, only consider this as an option if there are no existing mortgages or financial hindrances attached to your existing home.
A construction loan – Another option to take is to get a construction loan. A construction loan is a short-term loan that has a higher interest rate than a traditional loan but will cover the cost of the building. That being said, they require a higher down payment than a traditional loan as they tend to be higher risk.
Personal loan – If you're building your barndominium on a piece of land that you already own, you could be eligible for a personal loan to cover the cost of the build yourself.
One of the best resources for getting barndominium financing is by using BarndominiumLoans.com. They are a quote service that takes down your information and works behind-the-scenes with vetted lenders who are best for your location and financial situation.
Whether you have a perfect credit score or a subpar one, and whether you're located in South Carolina or South Dakota, you can submit your information to get a quote within 24-48 hours.
Barndominium Financing Request
Although these are some options that you can take, only you and your bank will know your personal situation regarding finance, so it is important to talk to them about what is realistic before going ahead with any major construction projects to ensure that you can afford what you are signing up for.
Barndominium Insurance in Virginia
You will also have to get insurance for your barndominium if you want to protect it and stay safe. However, just like with getting a loan, there is some extra difficulty involved with insuring a barndominium. Many insurance companies won't know how to cover your home and may have trouble finding a policy.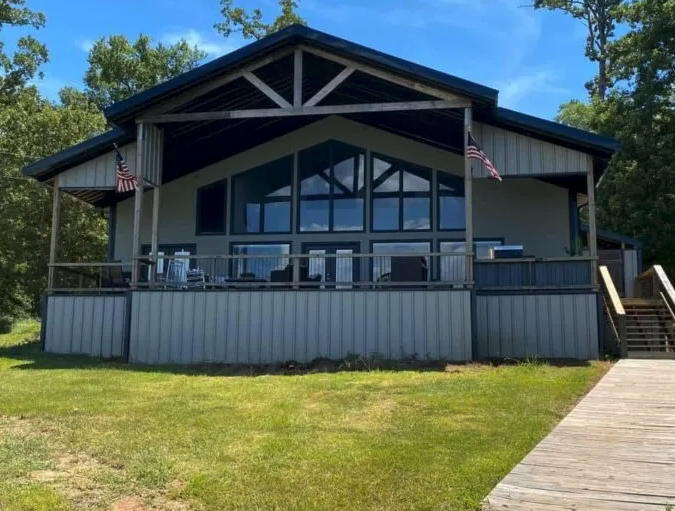 If you want to counteract this, keep track of all your spending throughout the build process for your barndominium in Virginia. Then, get your home appraised by a professional appraiser when the work is done. This will help your insurance agent find you the right policy for your particular barndominium in Virginia.
Cost of Building a Barndominium in Virginia
One of the reasons a barndominium in Virginia is such a great choice is the lower cost of construction. For example, building a traditional home in Virginia will cost around $240 per square foot. This price will only get you the actual structure, though, and none of the finishing work that the home needs.
On the other hand, building a barndominium in Virginia is quite a bit cheaper. You can usually build your barndominium for around $200 per square foot. With this extra money, you can get all the custom touches and finishing work you want with a custom home-building project.
Don't want all the hassle of building a barndominium from the ground up? Then you may want to buy an existing barndominium in Virginia! With our Barndominiums for Sale Marketplace, you can browse to your state and find a barndominium for sale near you.
The beauty of buying an existing barndominium is that it can be really easy to customize the floor plan to your liking. The previous owners' setup is just a starting point! Also, by buying a barndominium in Virginia, you bypass the potential troubles of the building process – delays, dealing with contractors and subcontractors, and city or county bureaucrats trying to make your build process a nightmare.
Don't delay – find a barndominium for sale in Virginia now!
Conclusion
Virginia is a beautiful state with so much to offer and a lot of fantastic qualities. If you are interested in learning more about building a barndominium in Virginia, be sure to check out Barndos.com. There, you will find more guides like this one and tips and tricks from the pros.
If you are ready to start building the barndo of your dreams, check out our barndominium floor plans to help you create the barndominium of your dreams or use a barndominium design software program to help you plan out your space for your new home. When in the planning stages, be sure you also check out the barndominium financing and insurance options that are available. For more helpful tips, visit our FAQ barndominium section to get answers to all your barndo questions.