Building a home from scratch is something most people think about at some point in their lives. However, once you discover what a project like this involves, you may reconsider the possibility. That's why building a barndominium in Louisiana could be a great option for many people.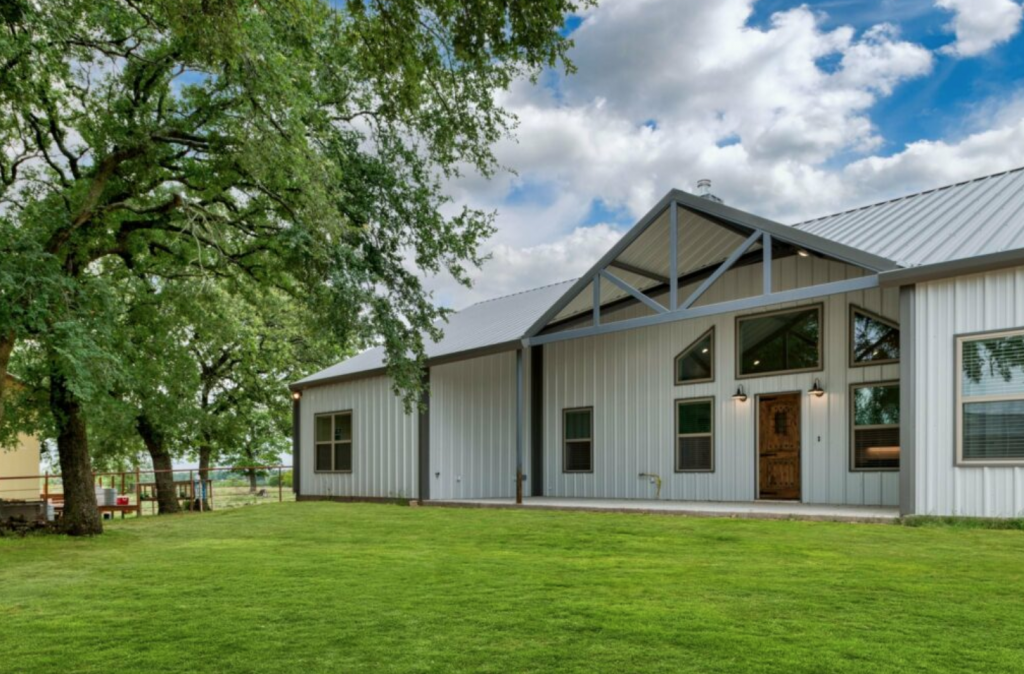 In this guide, we have put together everything you need to know about building a barndominium in Louisiana. By understanding the process of building a barndo, you can be as prepared as possible when the time comes to start building. Having all the right information will give you the best chance at building your perfect dream home.
What is a Barndominium?
A barndominium is a home built using the shell and frame of a post-frame building or pole barn. These buildings use pole frames driven into the ground with a concrete slab foundation as the base. While these buildings are usually used for things like stables or warehouses, they can also be turned into custom homes.
There are many advantages to building a barndominium in Louisiana over a traditional home. However, one of the most important is their resistance to moisture and humidity. In a climate like Louisiana's, this will help save you money in the long run from things like mold, rot, and mildew.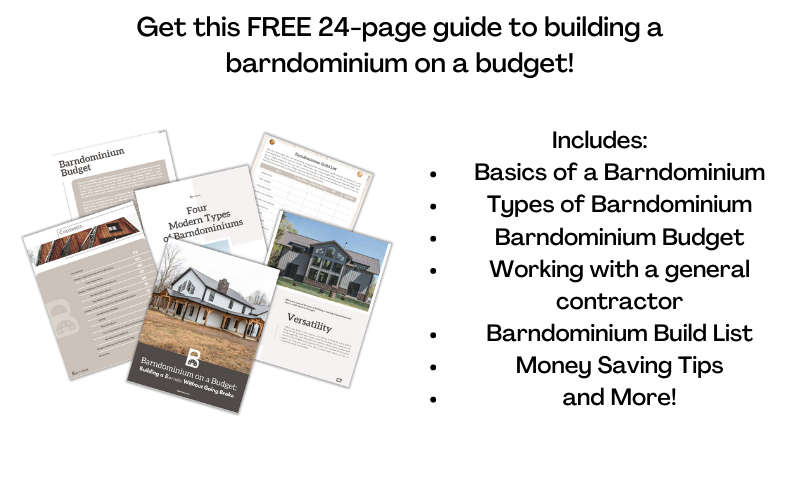 Barndominium Builders in Louisiana
Louisiana Barndominium Pros
The team at Louisiana Barndominium Pros is dedicated to helping you build the home you have been dreaming of. They are one of the rare types of builders that only focus on residential pole barns. Because of this, they will be able to help you with all the ins and outs of this kind of project, which is incredibly important.
At Louisiana Barndominium Pros, you can get all of your needs for your barndominium in Louisiana taken care of. They offer both design and building services, which is very helpful and will streamline the process. Because they are involved from the start, they know everything about your project.
Mallett Buildings
Mallett Buildings has been working in the Louisiana area for many years, and they are specifically dedicated to the area. Their slogan is "Building a Better Bayou State for 20+ Years," and they stand by this as their main philosophy. They will work with you to ensure your barndominium in Louisiana is as perfectly constructed as possible.
By working with a local company like Mallett Buildings, you can be certain that your building will be up to code. There are all kinds of zoning laws and regulations you have to abide by in each region. Mallett Buildings will know how to deal with them and will ensure that you comply.
Barndominium Kits in Louisiana
A barndominium kit is a great option when it comes to building your new home. This option allows you to keep the cost down as well as work at your own pace. When you order a kit everything is delivered right to your property and you can then hire someone to assemble it at your own pace.
Using a barndominium kit under 50k or a barndominium kit under 100k can help you finish your project quicker and cheaper.
DC Buildings
DC Buildings is a national company that delivers barndominium kits nationwide. They build high-quality kits that are designed to last for years and years. With this kind of experience and dedication to quality, you can be sure that your barndominium in Louisiana will be perfect.
Because DC Buildings is a national company, they have a wide variety of resources. They have a network of builders who are experienced with the kits. They will be able to link you up with the right builder who can give you a great experience when building your barndominium in Louisiana.
BuildMax
BuildMax is a relatively large national barndominium kit company. They have a wide variety of kit designs that you can choose from and will help you pick the right design for your home. Because of their experience and wide range of resources, they could be a great choice for your barndominium in Louisiana.
BuildMax also offers some of the highest-quality parts and materials for their kits. They make sure that every component of the kit for your barndominium is of the highest quality. With this kind of attention to detail, you should have no problem throughout the build process.
Barndominium Floor Plans in Louisiana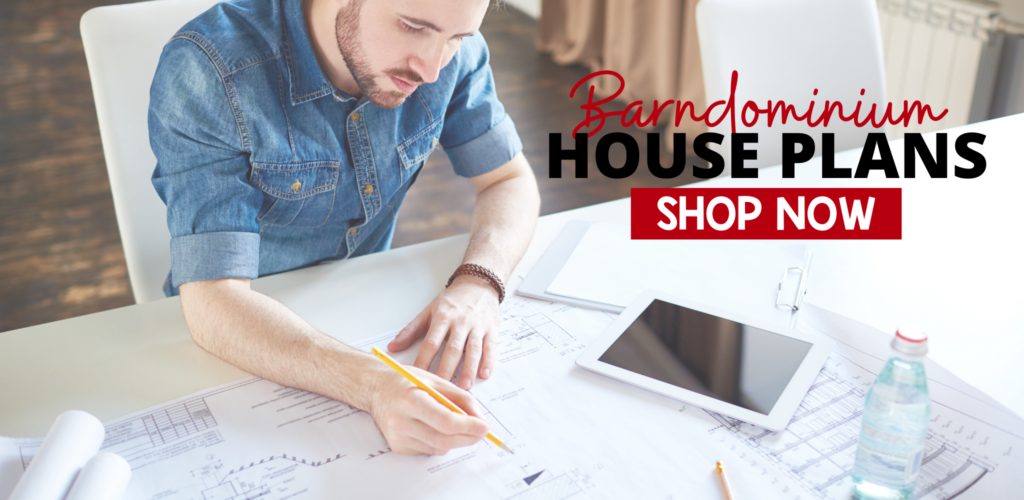 Barndominium Financing in Louisiana
You will probably have to get financing for your barndominium in Louisiana if you don't want to pay out of pocket at once. However, barndominiums can be difficult to finance because of their unique design and relative rarity. Many banks and lending institutions won't know how to get the loan you need to start building.
One of the best resources for getting barndominium financing is by using BarndominiumLoans.com. They are a quote service that takes down your information and works behind-the-scenes with vetted lenders who are best for your location and financial situation.
Whether you have a perfect credit score or a subpar one, and whether you're located in South Carolina or South Dakota, you can submit your information to get a quote within 24-48 hours.
Barndominium Financing Request
One of the things you can do to help with this is to be as prepared as possible. Have a detailed construction plan and a completely finished floor plan. This will show the lender that you are serious and that you won't be a risk and will be a good investment.
Barndominium Insurance in Louisiana
It is also a good idea to get insurance for your barndominium in Louisiana if you want to protect your home and family. Unfortunately, like with financing, many insurance companies won't know how to cover your barndominium. This can make finding the right policy for your barndominium in Louisiana difficult.
The best way to get the policy you need is to keep track of everything you spend while constructing your barndominium in Louisiana. Then, get your new home appraised by a professional home appraiser with experience with different homes. This will help your agent find the best insurance policy for your barndominium in Louisiana.
Cost of Building a Barndominium in Louisiana
One of the biggest benefits of building a barndominium in Louisiana is the lower price. For example, building a traditional home in Louisiana will cost around $392 per square foot. However, it should be noted that this will only get you the structure and none of the finishing work.
Building a barndominium in Louisiana, however, is much cheaper and faster. Building a barndominium in Louisiana will cost around $200 per square foot. With that money, you can get all the features and custom elements you would want from a custom dream home.
Don't want all the hassle of building a barndominium from the ground up? Then you may want to buy an existing barndominium in Louisiana! With our Barndominiums for Sale Marketplace, you can browse to your state and find a barndominium for sale near you.
The beauty of buying an existing barndominium is that it can be really easy to customize the floor plan to your liking. The previous owners' setup is just a starting point! Also, by buying a barndominium in Louisiana, you bypass the potential troubles of the building process – delays, dealing with contractors and subcontractors, and city or county bureaucrats trying to make your build process a nightmare.
Don't delay – find a barndominium for sale in Louisiana now!
Conclusion
Louisiana is an amazing state with so many benefits and desirable features. If you want to learn more about building a barndominium in Louisiana, check out the rest of Barndos.com. You will find all kinds of guides like this one and tips and tricks from the pros.
If you are ready to start building the barndo of your dreams, check out our barndominium floor plans to help you create the barndominium of your dreams, or use a barndominium design software program to help you plan out your space for your new home. When in the planning stages, be sure you also check out the barndominium financing and insurance options that are available. For more helpful tips, visit our FAQ barndominium section to get answers to all your barndo questions.