The idea of building your own home is incredibly exciting and can get you thinking about all kinds of possibilities. However, you may have been turned off if you have ever looked into what a project like this takes. That's why building a barndominium in Wisconsin is such a great option for so many different people.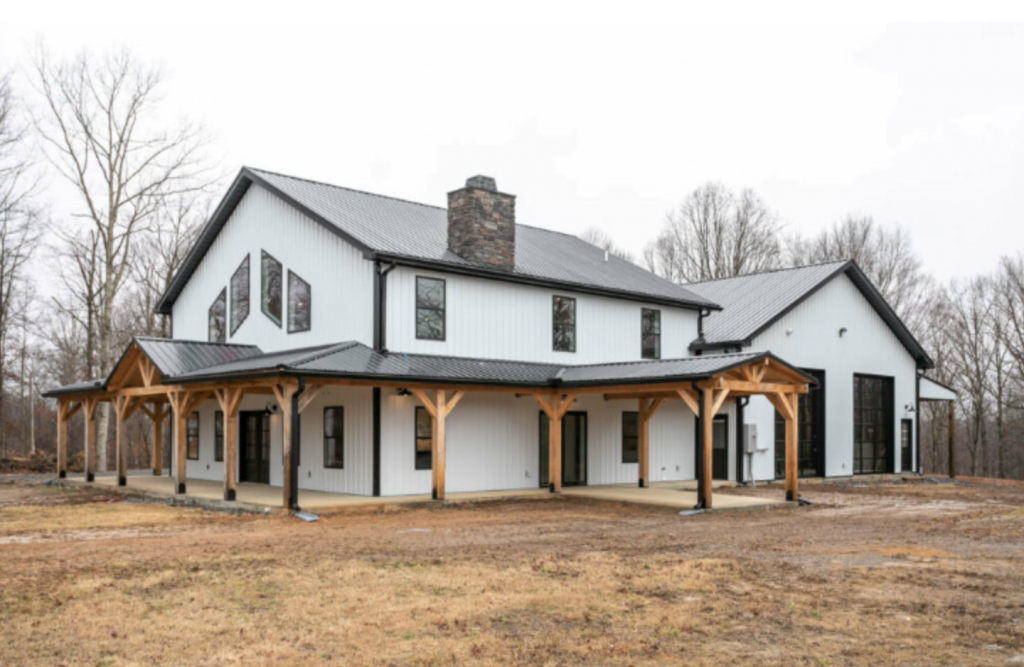 In this article, we have compiled a comprehensive guide to building a barndominium in Wisconsin. If you want to make sure your project is a success, it is incredibly important that you know what goes into it. With the right preparation, you can have your perfect custom dream home.
What is a Barndominium?
A barndominium is a home that is built using the shell and frame of a post-frame building, also known as a pole barn. These buildings are usually used for things like stables, barns, and warehouses. However, with a little bit of imagination and a lot of creativity, they can be turned into beautiful custom dream homes.
There are all kinds of benefits to building a barndominium in Wisconsin, but one of the most important is its durability. Because of their all-steel construction, they are incredibly resistant to things like snow and ice. In a state with a climate like Wisconsin's, this is very important and will save you a lot of money on repairs.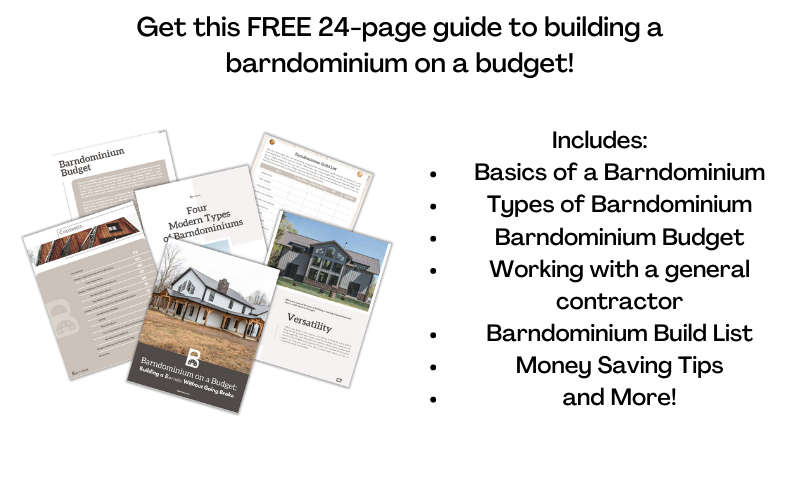 Location and Building Codes
Barndominiums are suited to rural areas rather than urban ones, as the latter is far more likely to have complex building codes. Therefore, Wisconsin is the perfect place for building a barndo, thanks to its vast farmland and rural landscapes. Depending on where you want to build your barndo, you'll need to check the building codes and regulations, though generally speaking, the conundrum of is-it-a-barn-or-is-it-house matters less in rural areas where these kinds of structures are far more popular. Regardless, it's still important to check on zoning and building codes no matter what you plan on building, as these can differ depending on location.
Finding a Piece of Land
Regardless of where you want to build your barndominium in Wisconsin, you'll need to find a plot of land to build it on, and this will require a separate loan outside of the cost of the build. However, many agricultural banks can help you through this process, and there are a number of sites advertising land for sale. This shouldn't be too difficult in a state such as Wisconsin. One important thing to remember when looking for a plot of land is to check that it is zoned and regulated for residential use. You'll also need to find a plot of land that can be hooked up to utilities such as electricity and plumbing, so remember to filter your search to find these specific requirements.
Choosing a Builder
Unless you have construction experience, you'll likely want to find yourself a construction company to build your barndo. Your first priority when looking for a builder is the experience – particularly when building barns and metal pole structures. Choose an experienced construction company that has a portfolio of similar construction projects under its belt and has good reviews from previous clients.
Barndominium Builders in Wisconsin
Pinno Buildings
Pinno Buildings has been in business for over 40 years, and in that time, they have built hundreds of buildings. They are a great choice for people wanting to build a barndominium in Wisconsin. They understand the ins and outs of building in the area and can help you every step of the way.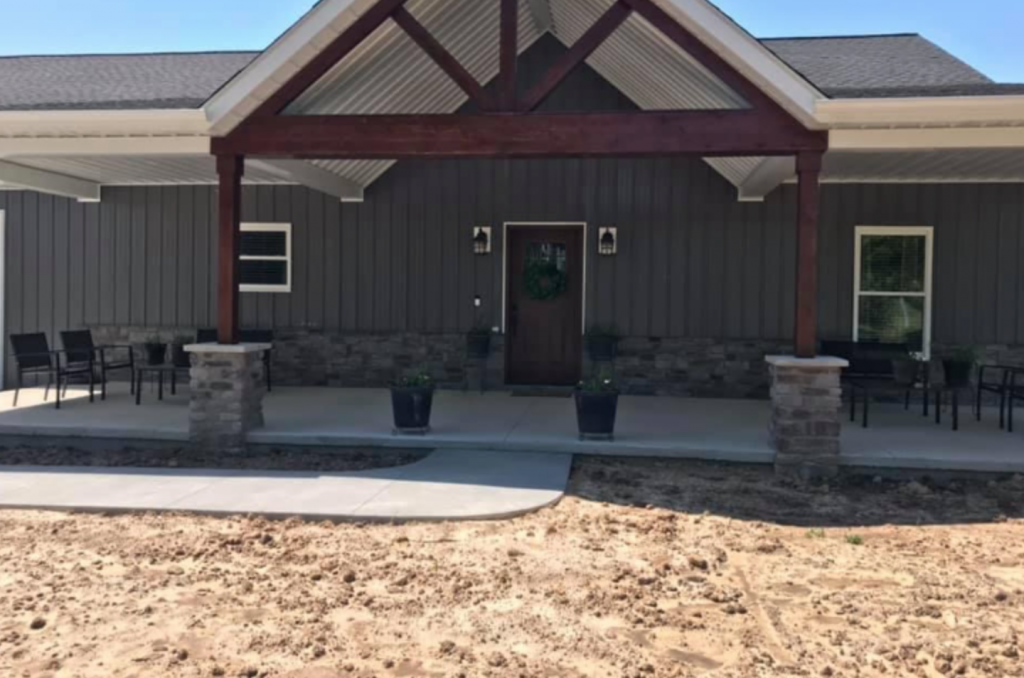 One of the interesting features of Pinno Buildings is the design software that is available on their website. You can use this to put together your floor plan, which Pinno Buildings will then make a reality. With their help, you can create something truly unique and incredibly beautiful.
Wick Buildings
The team at Wick Buildings has years of experience and can use that to help you build your barndominium in Wisconsin. They have been working in the area for 65 years, and they work with local customers all year round. If you are looking for a locally-focused company that believes in community, they could be a great option.
Wick Buildings can build a custom design or they have pre-made plans that you can choose from. This makes them incredibly easy to work with and they can make things as simple or complex as you would like. Because of this, they are a good choice for new and experienced builders alike.
Barndominium Kits in Wisconsin
A barndominium kit is a great option when it comes to building your new home. This option allows you to keep the cost down as well as work at your own pace. When you order a kit everything is delivered right to your property and you can then hire someone to assemble it at your own pace.
DC Buildings
DC Buildings is a national barndominium kit provider in the business for decades. They have provided kits to customers all over Wisconsin and know all there is to know about the area. This means they will have the insights you need when building a barndominium in Wisconsin for the first time.
One of the benefits of working with a big national company is the available resources. DC Buildings has a network of contractors that they work with regularly. This eliminates some guesswork required when hiring a contractor to build the kit for your barndominium in Wisconsin.
BuildMax
BuildMax is a large barndominium kit provider with a great reputation in the community and a wide variety of resources. They have many different plans and layouts to choose from and can work with you to ensure you get what you need. They could be a great option if you want help throughout the entire process of getting your kit made and delivered.
One of the things that BuildMax prides itself on is how fast and easy they make the process. They want to ensure that you get the kit you ordered on time and that it is delivered as fast as possible. They are your best choice if you are anxious to get your barndominium in Wisconsin.
Other Considerations
Wisconsin is characterized by a climate that experiences extremes – with a record high of 114 degrees and a record low of -55 degrees. On average, winter lows range between 0 to 20 degrees depending on which side of the state you're on, while summer highs are in the low 80s or upper 70s. With this in mind, you need to ensure that your barndo is equipped to deal with Wisconsin's blistering winters and warmer summers. You'll need a high-quality barndo construction with a solid structure to handle all kinds of weather. Quality is your number one priority here – avoid cheap options, as these will only cost you more in the long run. The insulation material and its thickness are some of the most important considerations, especially in a state such as Wisconsin. While you might spend a lot of money on insulation, this is wise. You'll be glad when those freezing winters come around, and besides, in the long run, you'll save money, as premium insulation will pay for itself in terms of energy cost savings.
Barndominium Floor Plans in Wisconsin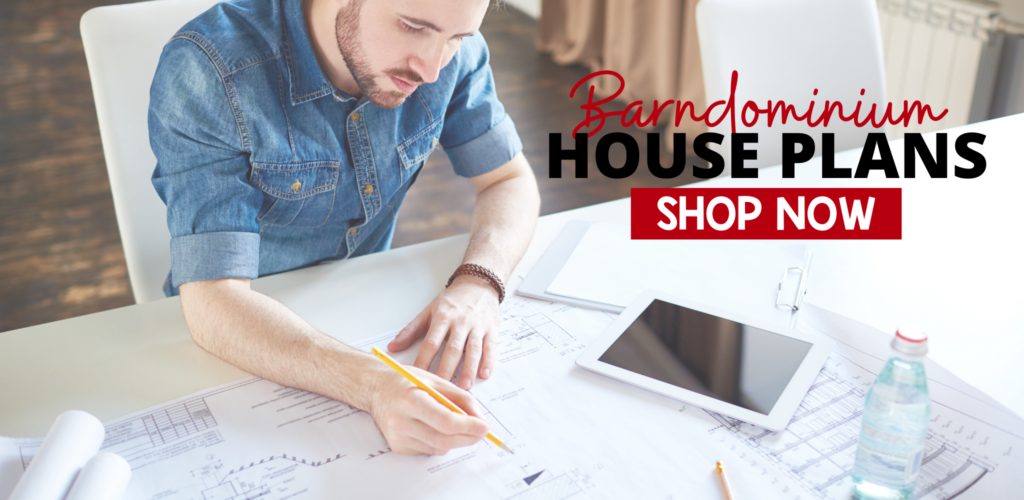 Barndominium Financing in Wisconsin
You will most likely have to get financing for your barndominium in Wisconsin if you don't want to pay completely out of pocket. Unfortunately, getting financing for such a unique building can be difficult, even in the best of circumstances. Many lenders and banks don't know how to deal with a home that is so different from what they are used to.
One of the best resources for getting barndominium financing is by using BarndominiumLoans.com. They are a quote service that takes down your information and works behind-the-scenes with vetted lenders who are best for your location and financial situation.
Whether you have a perfect credit score or a subpar one, and whether you're located in South Carolina or South Dakota, you can submit your information to get a quote within 24-48 hours.
Barndominium Financing Request
One of the things you can do to give yourself the best chance at success is to be as ready as possible. Have a detailed construction plan ready to go and a complete floor plan before you go in for your meeting. This will show the lender that you are committed and that you will get the project done.
Barndominium Insurance in Wisconsin
For the most part, you will also have to get insurance for your barndominium in Wisconsin. Getting a good policy is essential if you want to protect your family and your investment. However, just like with financing, getting the right insurance coverage can be difficult.
If you want a good policy for your barndominium in Wisconsin, keep track of all your spending during the construction process. Then, get the home professionally appraised by an experienced appraiser. This will help the insurance agent find the right policy for your home and protect you and your loved ones.
Cost of Building a Barndominium in Wisconsin
One of the biggest benefits of building a barndominium in Wisconsin is the lower price. For example, building a traditional home in the state will cost around $245 per square foot. This price will only get you the structure, though, and none of the finishing work makes it a home.
On the other hand, building a barndominium in Wisconsin costs around $200 per square foot. With this extra money, you can afford custom countertops and cabinets. These things make building a custom home well worth all the time and effort.
Factors that Will Influence the Price of Your Barndominium
The type or types of metal that you choose for your structure
The size of the structure and its cost per sq ft. Larger barndominiums are more expensive overall, but their cost per square foot is actually less.
The number of doors and windows your barndo will have
Finishing choices, decor, and other amenities
The type of roof and pitch of the roof
Insulation material and thickness
How you build the structure – i.e. whether you order a prefabricated steel building kit and handle construction yourself, in full or in part. Or, the cost of hiring contractors for the entire build.
Different contractors charge different prices for kits, delivery, and construction – but remember to ensure you go for a company with good reviews and just an affordable price.
Don't want all the hassle of building a barndominium from the ground up? Then you may want to buy an existing barndominium in Wisconsin! With our Barndominiums for Sale Marketplace, you can browse to your state and find a barndominium for sale near you.
The beauty of buying an existing barndominium is that it can be really easy to customize the floor plan to your liking. The previous owners' setup is just a starting point! Also, by buying a barndominium in Wisconsin, you bypass the potential troubles of the building process – delays, dealing with contractors and subcontractors, and city or county bureaucrats trying to make your build process a nightmare.
Don't delay – find a barndominium for sale in Wisconsin now!
Conclusion
Wisconsin is an incredible state with amazing features and beautiful natural wonders. If you want to build a barndominium in Wisconsin, check out the rest of Barndos.com. You will find more helpful guides like this one and tips and tricks from the pros.
If you are ready to start building the barndo of your dreams, check out our barndominium floor plans to help you create the barndominium of your dreams, or use a barndominium design software program to help you plan out your space for your new home. When in the planning stages, be sure you also check out the barndominium financing and insurance options that are available. For more helpful tips, visit our FAQ barndominium section to get answers to all your barndo questions.